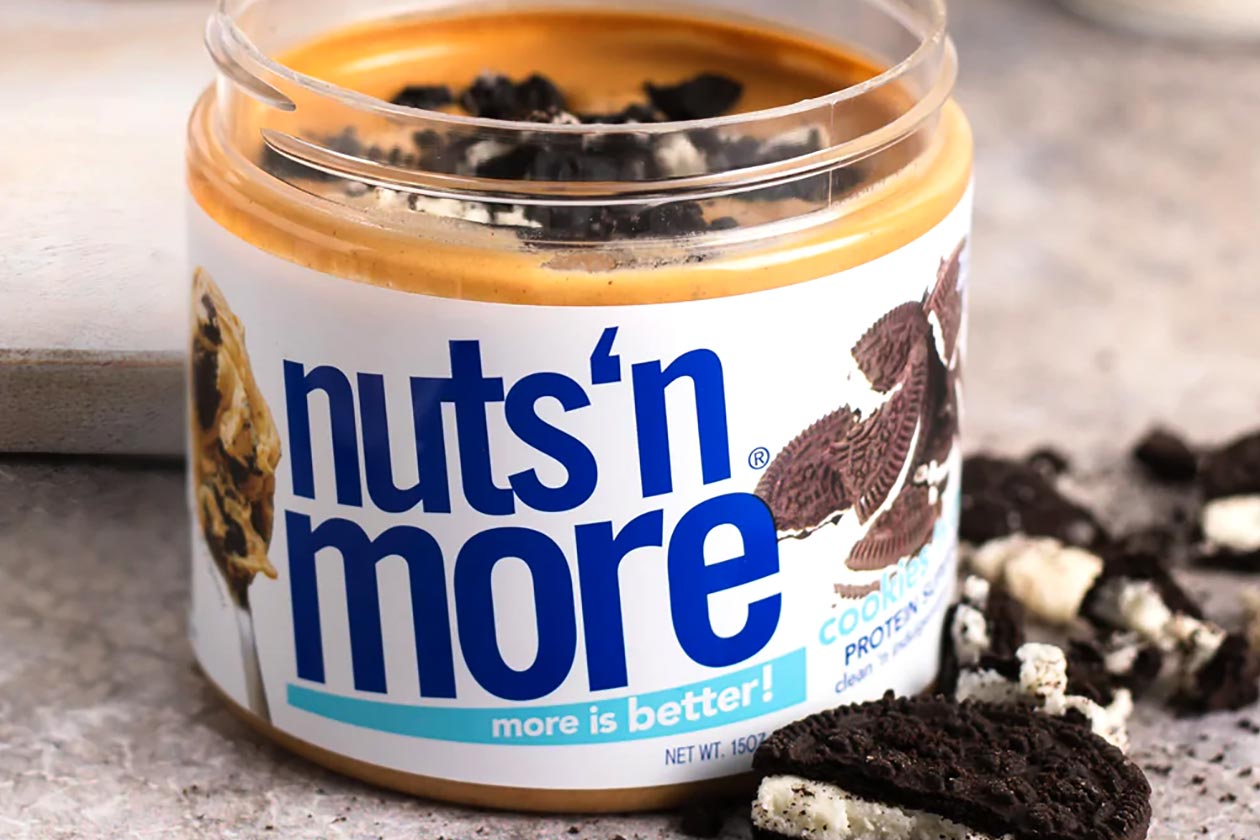 Nut butter brand Nuts 'N More has a substantial selection of flavors available for its delicious protein-packed nut butter, all of which are nutritious and, better yet, incredibly enjoyable. Just a sample of some of the tasty options on the brand's nut butter menu includes Cookie Butter, Salted Caramel, Dark Chocolate Almond, Chocolate Maple Pretzel, and Toffee Crunch.
Nuts 'N More has announced another delicious flavor for its flagship high-protein nut butter, with this one being more on the classic side of things with Cookies 'N Cream. The product has actual creme cookies throughout the sweet and smooth peanut-based butter, and it provides a solid 9g of protein in a two-tablespoon serving, 8g of carbohydrates, 13g of fat, and 190 calories.
The all-new Cookies 'N Cream flavor has actually launched in Nuts 'N More's nut butter and peanut butter powder, which also has cookies in it and a different set of macros at 4g of protein in two tablespoons, 6g of carbohydrates, a gram of fat, and 50 calories. You can grab both of the products from nuts-n-more.com at $13.39 for the spread and $12.49 for the powder.