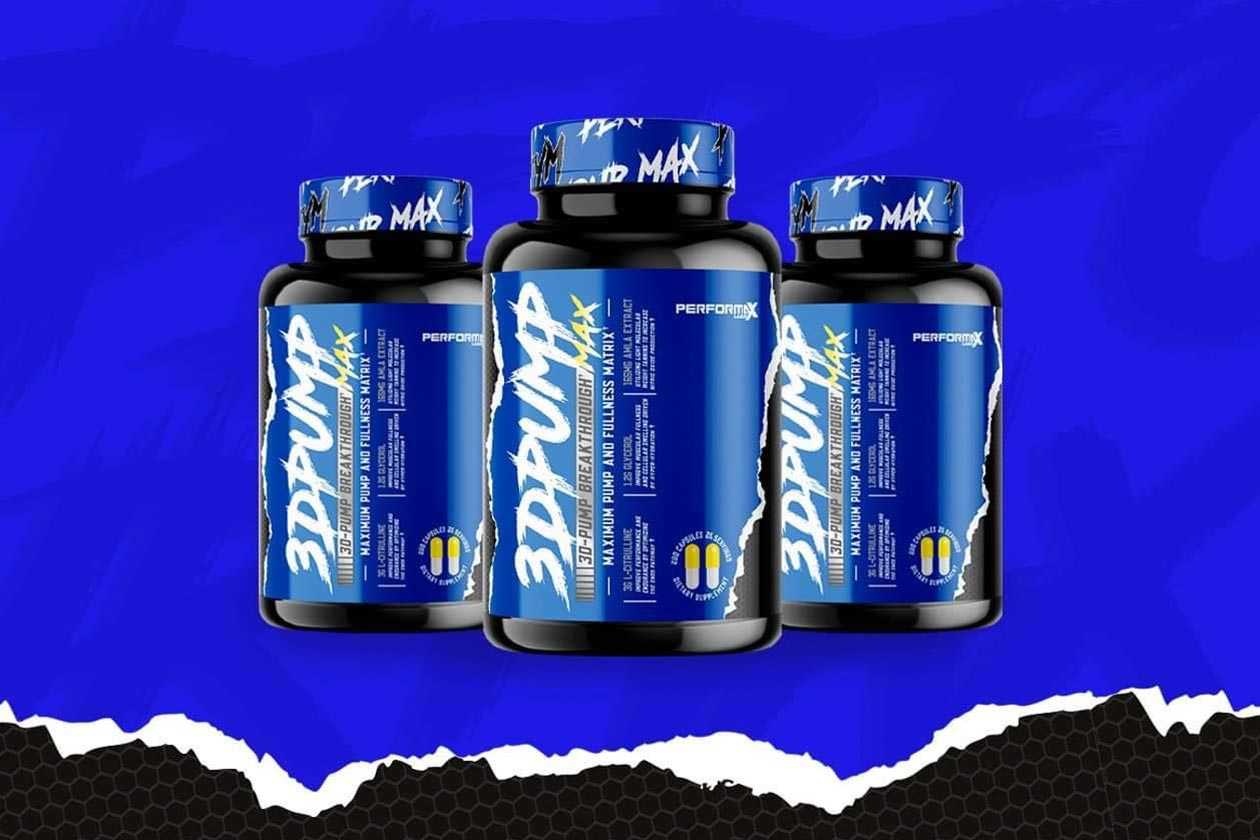 Performax Labs launched its standalone 3DPump Max a few months ago, featuring the premium pump-enhancing 3D Pump, which is a blend of citrulline, glycerol, and amla extract. The product comes with a full 6g of 3D Pump in its hefty eight capsule serving size, and with each bottle having a total of 160 capsules, that is enough to fuel you for 20 workouts.
So far, Performax Labs has done just one run of 3DPump Max, and now following its successful debut, it is gearing up to do a second, although there will be a slight change. As mentioned, 3DPump Max divides its 6g of 3D Pump across an eight capsule serving, although, in the upcoming second round, the brand is shifting to a larger, although more versatile, ten capsule serving.
The reason behind Performax Labs making the change to ten capsules is it was recently made aware of a packaging issue where a fraction of the first run of 3DPump Max had slightly less of the main ingredient per capsule. The brand believes this was due to the amount being squeezed into each capsule, which will obviously be solved by spreading it across more capsules.
Performax Labs is offering full refunds for any consumers who feel they may have received one of the affected units; all you need to do for that is reach out through its website at performaxlabs.com.