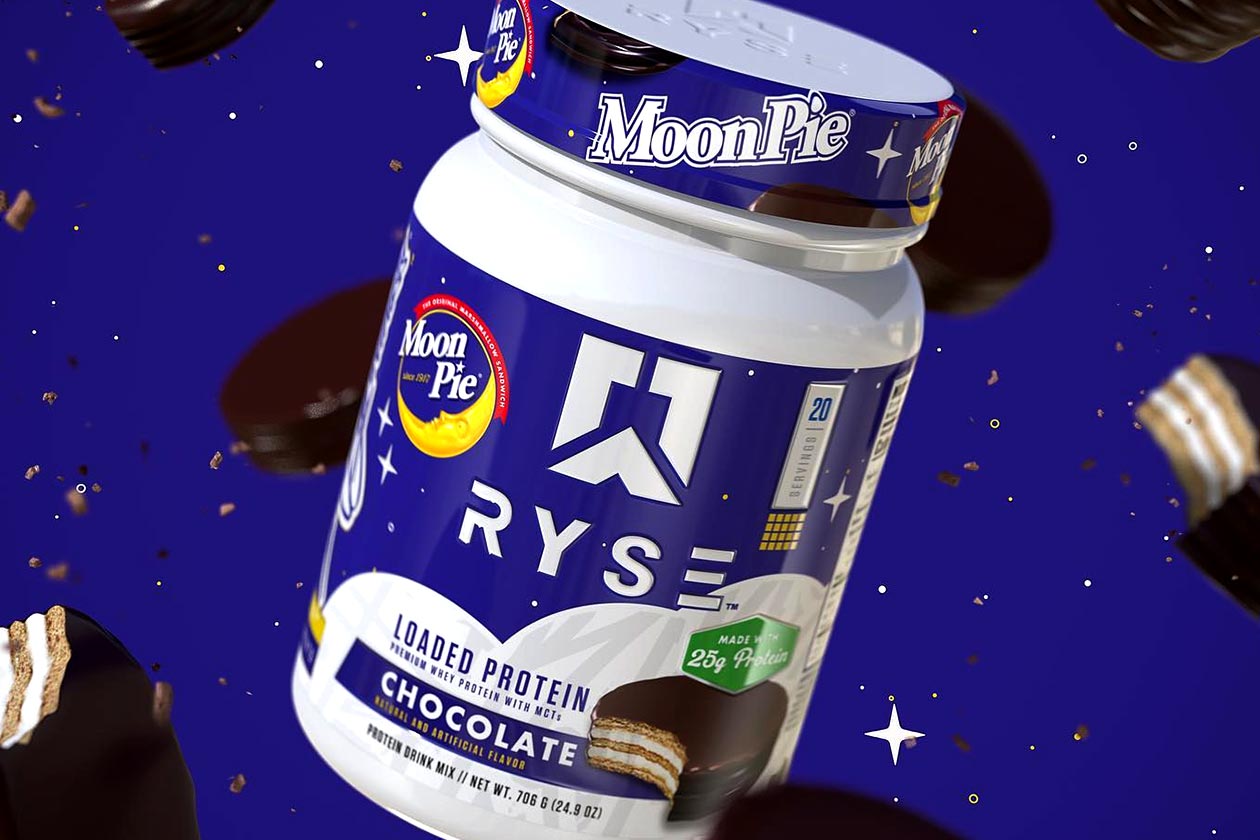 In a surprise turn of events, just a few days after we got a look at Finaflex's collaboration with the original chocolate, graham cookie, and marshmallow treat, we have another sports nutrition brand partnering with MoonPie. This time around, we're not getting the classic MoonPie format like in FinaFlex's delicious upcoming Power Pie; instead, it is a brand bringing the flavor experience of MoonPie to a supplement.
RYSE has revealed a collaboration with MoonPie, where the two have put together a special edition flavor of the whey-based protein powder, Loaded Protein. The flavor is based on the original chocolate MoonPie, and promises all of those same signature tastes in chocolate, graham, and marshmallow. This is actually not the first time we've seen a MoonPie-flavored supplement; G Fuel did this very same thing in 2020.
RYSE and MoonPie's Chocolate MoonPie collaboration will have Loaded Protein's usual 25g of protein per serving, although, by the looks of things, you're not going to get the same amount of servings in this one. While a regular tub of Loaded Protein tips the scales at 2lbs and packs 27 servings, the upcoming MoonPie flavor comes in at 1.56lbs and has seven fewer servings at 20, but again, that same 25g of protein in each.
While RYSE's tasty-sounding Chocolate MoonPie Loaded Protein may have only just been revealed, the brand isn't going to take that long to get it to market. It has already confirmed it'll be launching the MoonPie collaboration later this month, and with today being the 14th, that means we should be seeing it out and available for purchase within two weeks.