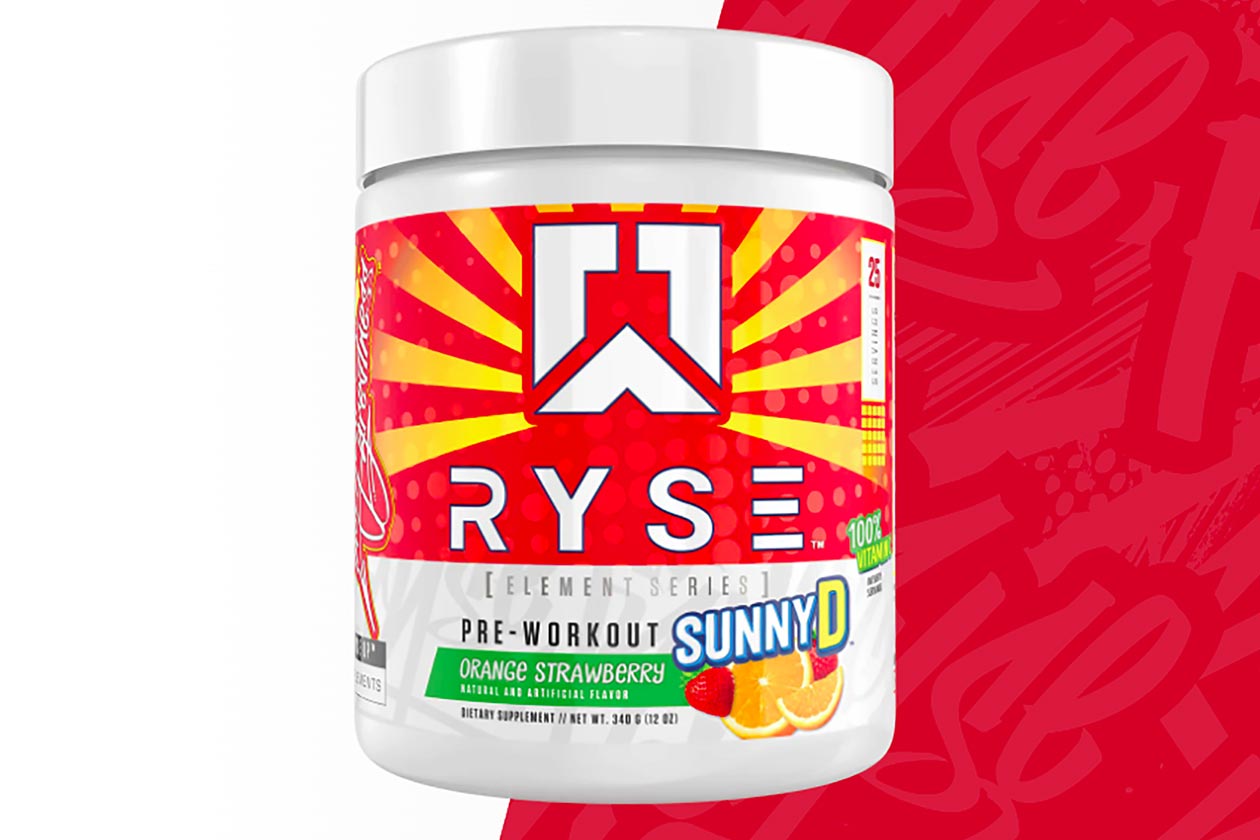 In a few hours, RYSE is launching its all-new pre-workout under its Element Series with the Element Pre-Workout, and it turns out it's not as straightforward as the other supplements in the line. Previously the brand had only dropped basic standalone products for the series with unflavored bulk tubs of creatine monohydrate, glutamine, and citrulline.
RYSE Element Pre-Workout is the lowest priced pre-workout from the brand, with its website currently listing it at $37.99, although it does only have 25 servings per tub, so it's not as cheap per serving as Loaded Pre. As mentioned, the formula isn't as straightforward as we expected, with RYSE packing in several common ingredients at reasonable dosages, although it's nothing like the brand's premium powerhouse, Godzilla.
The combination of ingredients in RYSE's Element Series Pre-Workout is somewhat similar to Loaded Pre, which is $2 more per tub and has 20% more servings at the usual 30. Like Loaded Pre, Element Pre-Workout features beta-alanine, but 300mg less at 3.2g, a blend of caffeine anhydrous and ZumXR providing 200mg of caffeine versus 390mg, and the same 10mg of Thinkamine vincamine.
There are few ingredients Element Pre-Workout has that help separate it from Loaded Pre with 200mg of choline, 1.5g of NO3-T arginine nitrate to power pumps, 2g of betaine, and 1.5g of taurine. As mentioned, the pre-workout is somewhat similar to Loaded Pre, with the brand saying the idea behind the supplement is to give you something more ideal for everyday use, hence that lower level of caffeine at a combined 200mg.
If you're a fan of RYSE and its pre-workouts and want something lower in caffeine and still provides support for other effects like focus, pumps, and performance, then Element Pre-Workout appears to be intended for you. Once again, the supplement is going live on the brand's website later today at $37.99 for a tub of 25 servings in authentic flavors, SunnyD Orange Strawberry and Ring Pop Blue Raspberry.