RYSE Fuel is the energy drink debut from the fast-growing and very popular sports nutrition brand RYSE, featuring a fairly simple set of ingredients to increase energy and support focus. The key ingredients the brand has squeezed into each can of the product are half a gram of taurine, another half a gram of the focus ingredient choline bitartrate, and of course, the classic stimulant, caffeine at a moderate 200mg.
RYSE launched its RYSE Fuel energy drink in five flavors, three of those being fun and exciting, authentic collaborations in SunnyD, Smarties, and Ring Pop, while the other two are Tiger's Blood and Baja Burst. Regardless of which flavor you go with, they're all clean with absolutely no sugar, carbohydrates, or calories. We finally managed to get our hands on the full lineup for a flavor review and to see how they stack up against the competition.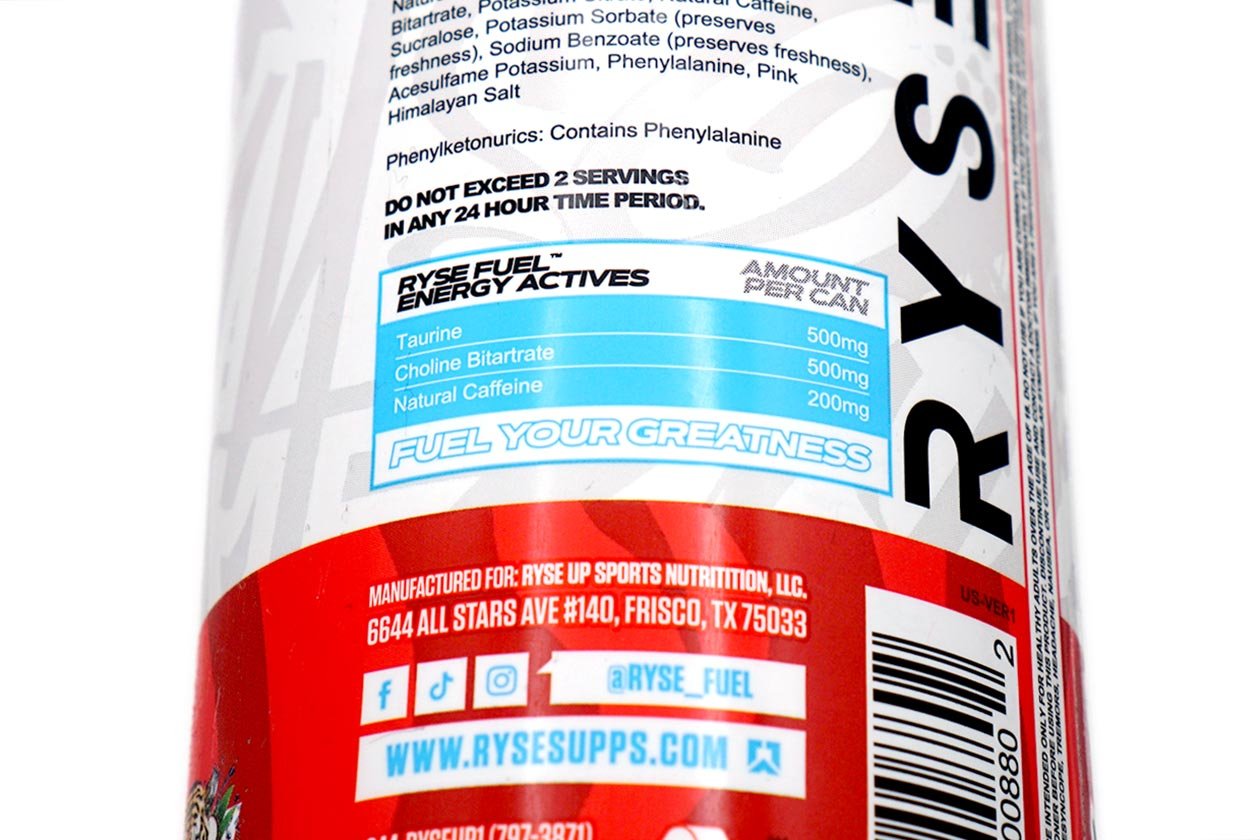 Review
The energy drink category has become incredibly competitive over the past couple of years, especially on the sports nutrition side, with several brands getting in on the growing market, including the likes of Ghost, gaming giant G Fuel, and EHP Labs. Fortunately, RYSE hasn't just entered with your average beverage, and by that, we mean, despite RYSE Fuel being its first-ever energy drink, it truly shines and does not disappoint.
All five flavors of RYSE Fuel — SunnyD, Smarties, Ring Pop, Tiger's Blood, and Baja Burst — deliver the kind of experience you could hope for or what you'd expect each option to taste like as a drink. The product pairs those on-point flavors with a level of carbonation that isn't too over-the-top, right around some of the other top-tasting energy drinks out there, making for a nice well-rounded drink.
The SunnyD RYSE Fuel is a sweet citrusy flavor; Smarties is a reasonably typical candy taste with nothing making it feel exactly like Smarties but candy sweetness nonetheless; and Ring Pop is similar to Smarties, featuring a candy berry flavor, although also nothing that really makes you think "Ring Pop". The non-collaboration tastes are actually the stronger options on the menu for us, as they hit their flavors more obviously and more completely.
The Tiger's Blood and Baja Burst RYSE Fuel energy drinks are flavors we couldn't stop drinking and have over and over. Tiger's Blood nails its complex combination of strawberry, watermelon, and coconut, starting with the refreshing fruits, then tailing off with a strong coconut taste. Baja Burst is an all-out lime experience, and the flavor stays from start to finish, which is what we mean by more complete as the collaborations have a strong initial taste but don't hang around as long.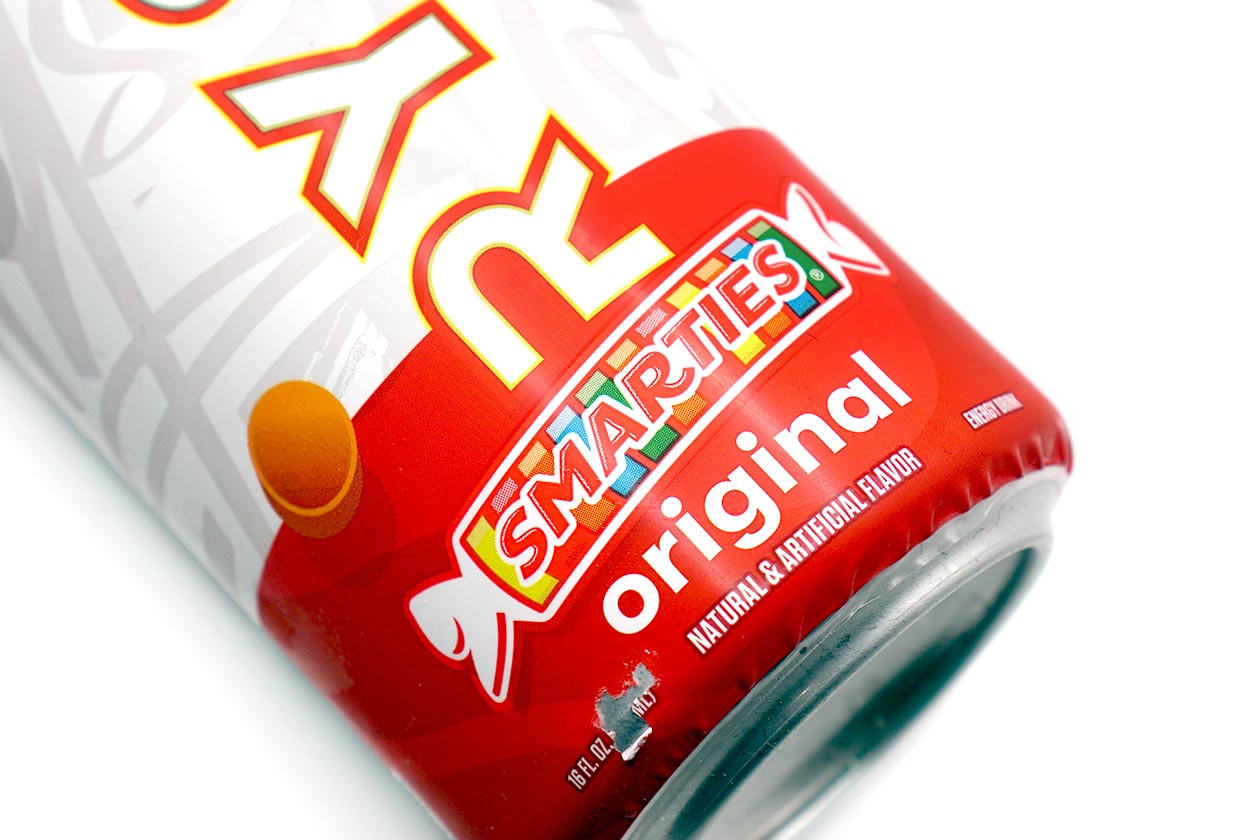 Summary
Once again, considering this is RYSE's energy drink debut, RYSE Fuel is one to keep an eye on. The authentic collaborations are fun flavors and do enough to make you feel like you're drinking the partner on the can, however the product truly shines in Tiger's Blood and Baja Burst. Those flavors are the standouts, delivering on-point tastes that you can enjoy and savor, and have us excited for any future additions to RYSE Fuel.
We wouldn't quite rank RYSE Fuel with some of the top-tasting or our favorite energy drinks out there, mostly due to that lack of fullness or lasting flavor in the authentic collaborations, SunnyD, Smarties, and Ring Pop. The product did only just hit the market, and certainly has the potential to grow and evolve into a leading competitor.