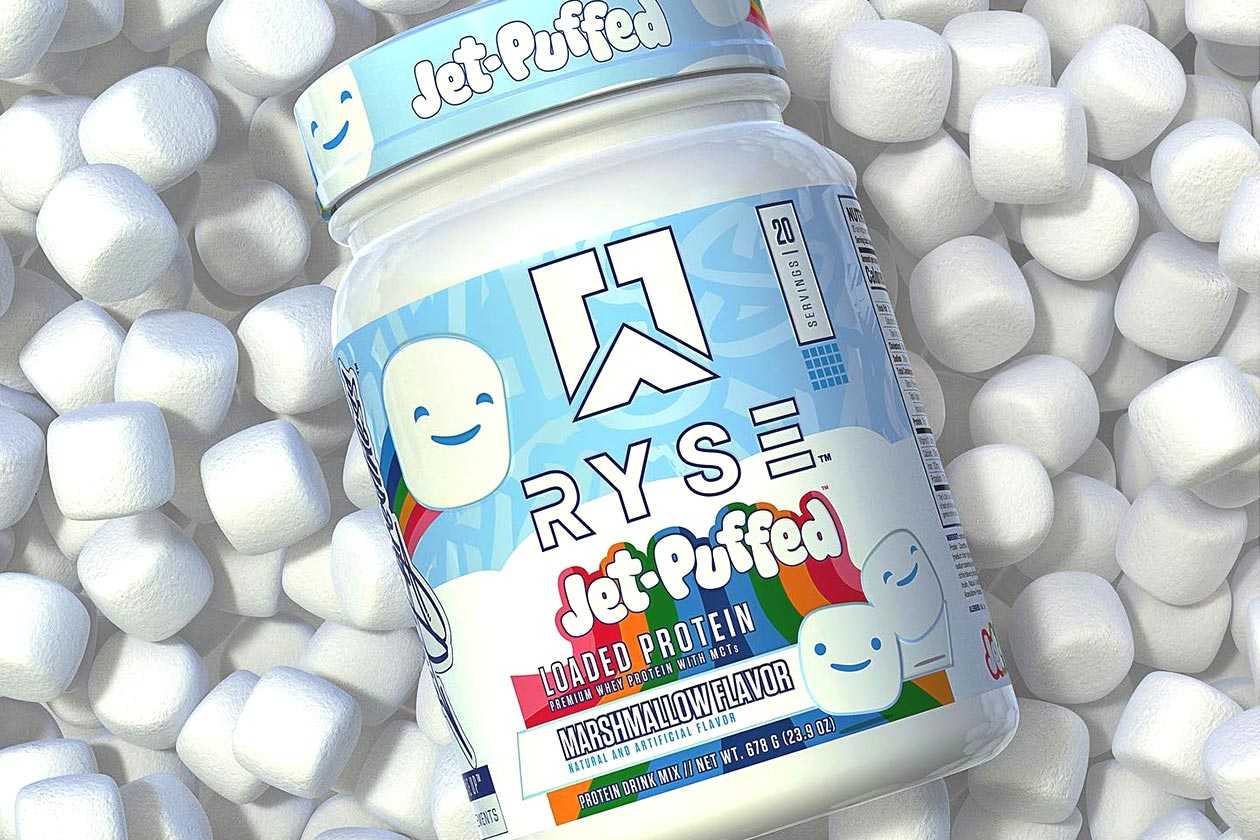 RYSE has followed up its big unveiling from a couple of days ago, in the flavor collaboration with none other than MoonPie, with another authentic flavor that's just as interesting and exciting. The growing brand has come together with the equally iconic and long-running food manufacturer Kraft, or more specifically, with its delicious Jet-Puffed Marshmallows.
As you could have probably guessed by the Kraft product RYSE has chosen to partner with; the latest collaboration announcement is an authentic Jet-Puffed Marshmallow flavor of Loaded Protein. The nutrition profile of the product is expected to be the same as any other flavor of the protein powder, packing a strong 25g of whey-powered protein per serving.
The even more exciting news with RYSE and its Jet-Puffed Marshmallow Loaded Protein is that it'll be available before the end of the month, so within the next couple of weeks, similar to the other collaboration, Chocolate MoonPie Loaded Protein. Both of those authentic flavors are also coming in smaller tubs with 20 servings instead of Loaded Protein's usual 27.