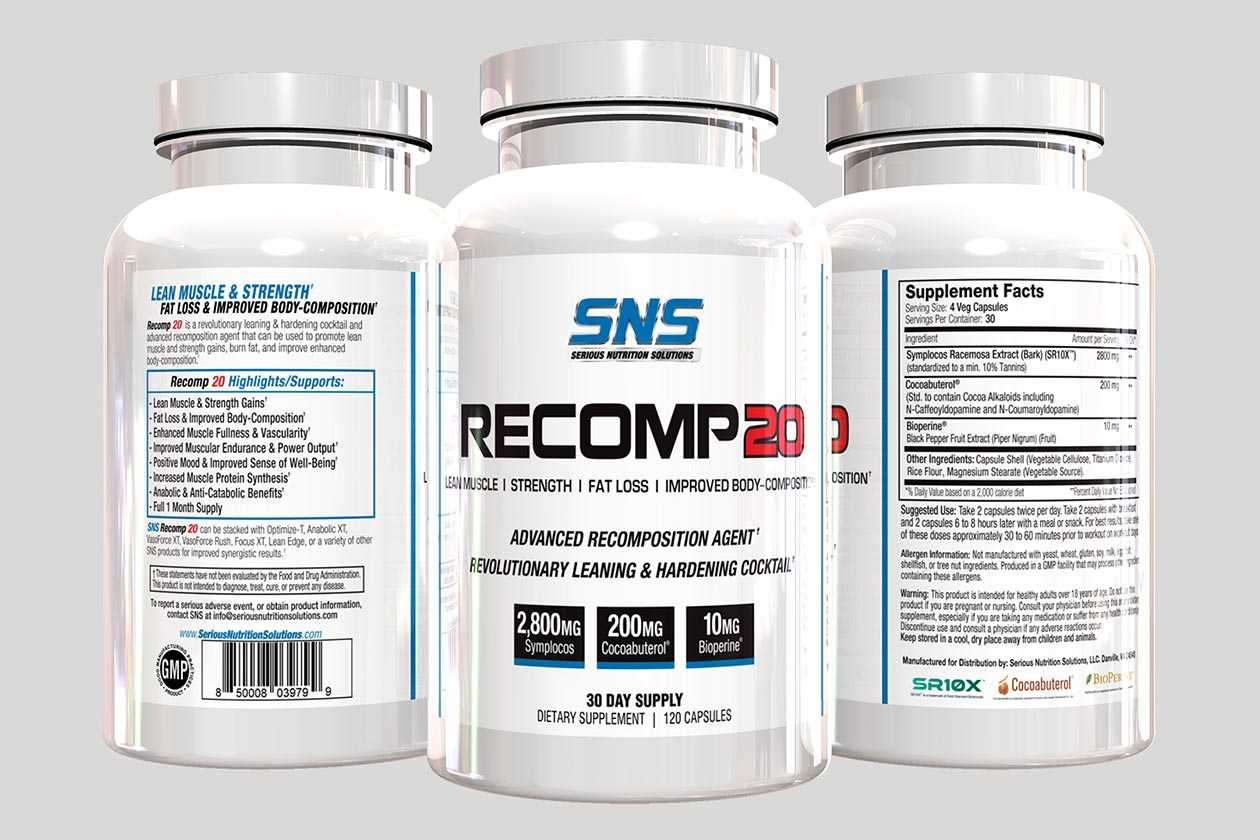 To celebrate 4th Of July, Serious Nutrition Solutions is running a sale where you get 30% off all of the already competitive prices on its website, and it is live until midnight Thursday. When it announced the sale, the brand included a couple of all-new supplements in the promotional graphics with the intriguing stimulant-free fat burner Thermo Scorch and the body recomposition formula Recomp-20.
Serious Nutrition Solutions has just made Recomp-20 available through its online store, not only sharing everything you need to know about the product but also allowing fans to purchase it during its solid 4th Of July sale. As the name suggests, Recomp-20 is designed to support two of the more desired benefits in supplements, and those are helping your body burn fat and build muscle, resulting in a lean physique.
Recomp-20 from Serious Nutrition Solutions relies on two key ingredients to provide its effects and the absorption-enhancing BioPerine black pepper at a solid 10mg per serving. The main components in Recomp-20 are 200mg of premium Cocoabuterol for its energy, mood, and thermogenic benefits, and 2.8g of SR10X symplocos racemosa, both combining for that recomposition experience.
Recomp-20 can easily stack with any of the other reliable supplements from Serious Nutrition Solutions with unlikely crossover, adding its effects to a stack or pushing them further when used with similar products. Recomp-20 costs $39.99 for a 30-serving bottle directly from the brand's website or $36.66 each in its triple pack, or get in before Thursday and you can save 30% on either in that 4th Of July sale.