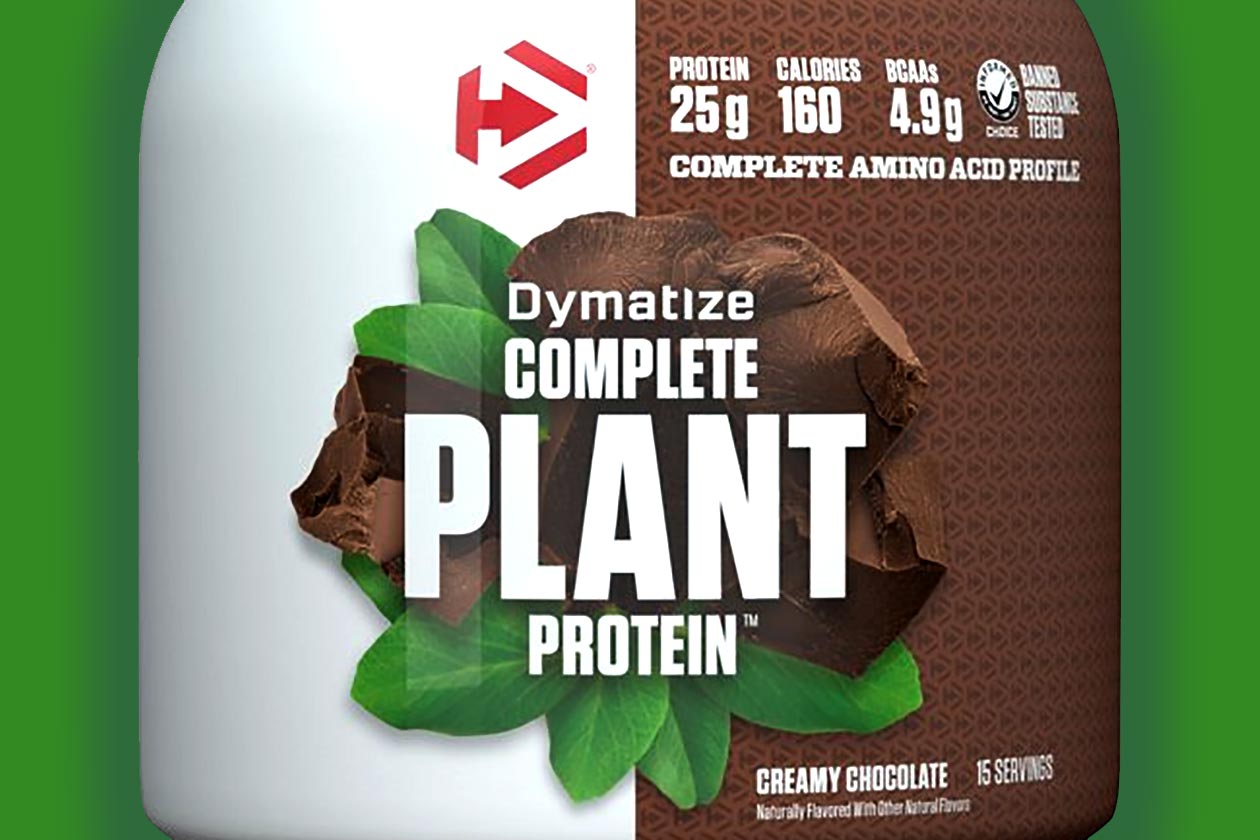 We recently posted about Dymatize's debut in the plant-based protein powder space with Complete Plant Protein, featuring a specific blend of sources to ensure you get a complete amino acid profile. The Supplement was said to be coming soon, but it looks like one of its two flavors has rolled out since our post, over at the giant online retailer Amazon.
As a quick rundown on Dymatize's all-new Complete Plant Protein, it packs 25g of protein per serving, 5g more than vegan-friendly protein powders' common 20g, with 5 to 6g of carbohydrates, no sugar, 2.5 to 3g of fat, and 150 to 160 calories. There are two flavors, both traditional in Creamy Chocolate and Smooth Vanilla, with the former being the one that has become available.
Over on Amazon, Dymatize is listing Complete Plant Protein in its two tastes, Creamy Chocolate and Smooth Vanilla, although Creamy Chocolate says it's in stock while Smooth Vanilla isn't shipping for another couple of weeks. Basically, you can head there now and grab the Creamy Chocolate Complete Plant Protein at $27.44 for a tub of 15 full servings.
It is also worth noting that Walmart is taking pre-orders for Dymatize's Complete Plant Protein for marginally cheaper at $26.97, but like Amazon's Smooth Vanilla, Walmart isn't shipping the product for another couple of weeks.