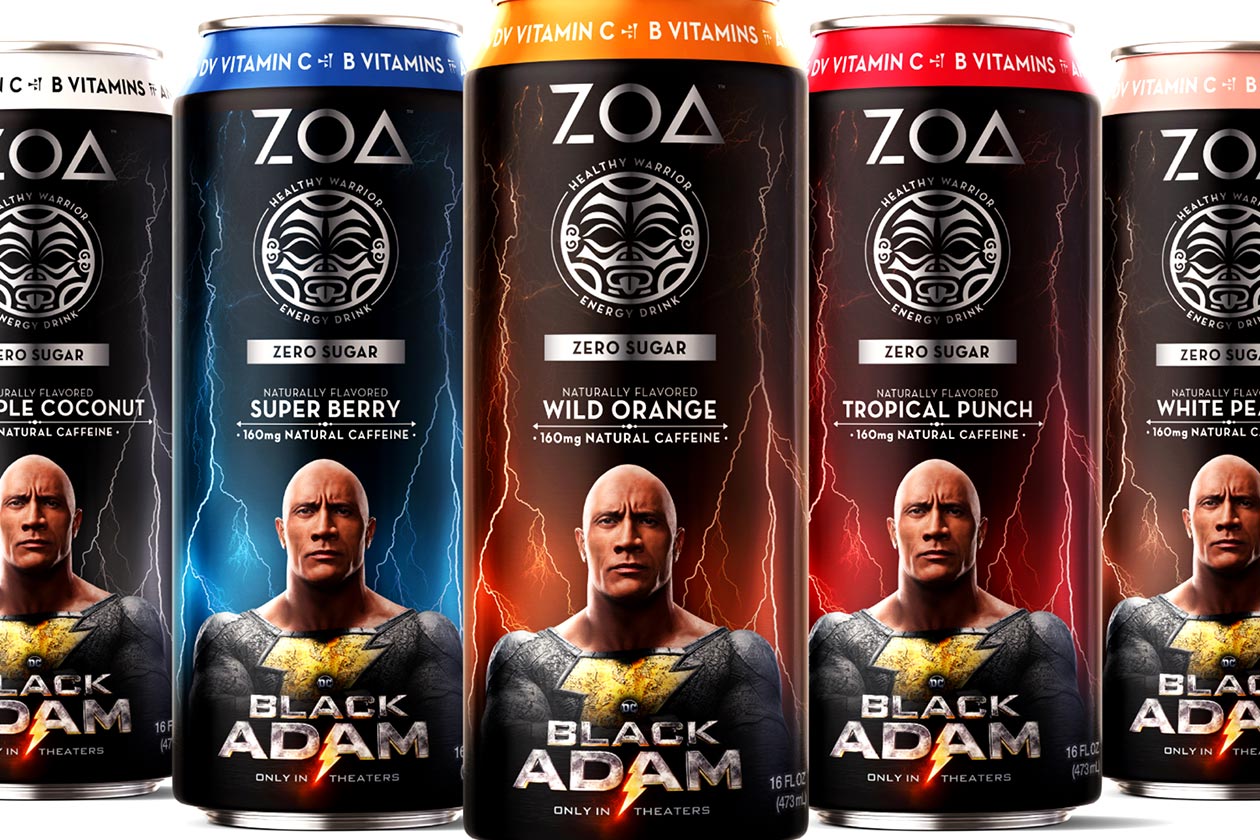 This October, The Rock's highly-anticipated DC Comics film Black Adam is hitting theaters, although a month out from that, we're getting something else involving Black Adam and The Rock's beverage brand ZOA Energy. In September, ZOA is releasing a special edition series of its original energy drink featuring The Rock as Black Adam surrounded by lightning, on the face of the cans.
You can get a look at the upcoming collaboration between ZOA Energy and Black Adam in the image above, where you can see Black Adam edition versions of all five flavors of the Zero-Sugar ZOA Energy drink. That menu includes three of the beverage's first-ever options in Wild Orange, Super Berry, and Original, and the more recent White Peach and Tropical Punch.
As far as we know, everything on the inside, from active ingredients to taste, will be the same as the regular versions of the ZOA Energy drink, including B vitamins, BCAAs, 160mg of natural caffeine, and no sugar with only 15 calories. Once again, the collaboration between ZOA and Black Adam won't be available until September, although there is a special preview this weekend.
At this year's San Diego Comic-Con, which kicked off yesterday, ZOA Energy is set up and showing off three flavors of its Black Adam edition ZOA Energy drink in White Peach, Tropical Punch, and Wild Orange. Those attending the event will be able to try The Rock's ZOA beverage, and if they're lucky enough, they'll get to take home some of the limited edition preview cans.