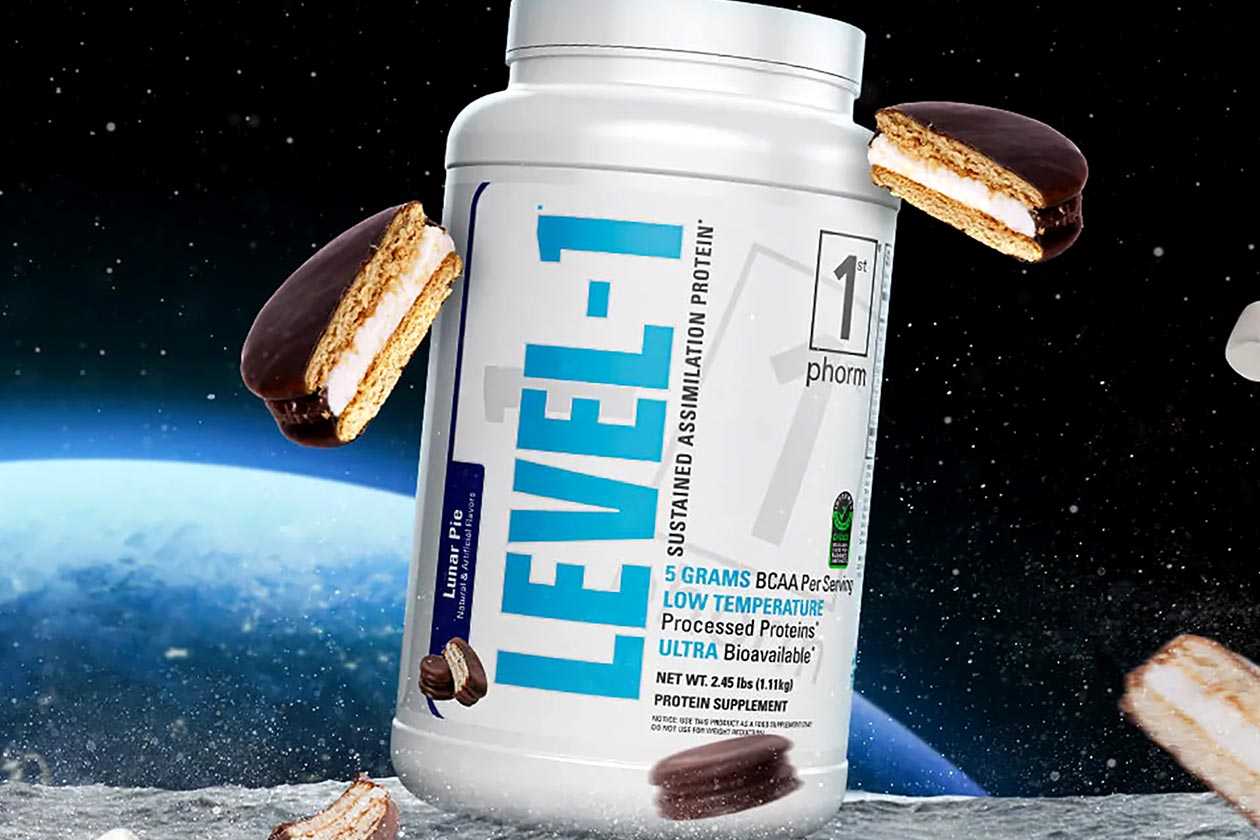 Fresh off the release of its highly-anticipated energy drink debut, 1st Phorm has released an intriguing new flavor of its signature protein powder, Level-1. The supplement was not short on options, even on the uncommon side, with delicious creations like Mint Ice Cream Sandwich, Chocolate Banana, and German Chocolate Cake, although the latest entry to the menu might be Level-1's most unique to date.
Now available alongside 1st Phorm's more than ten other flavors of Level-1 protein powder is Lunar Pie, which based on all of the promotional material, looks to be a MoonPie-like experience. As you can see in the image above, the brand is marketing the product surrounded by MoonPie type treats, featuring that familiar crumbly graham cookie snack with a creamy marshmallow filling, all covered in delicious chocolate.
1st Phorm's Lunar Pie combines that seemingly MoonPie-inspired flavor with Level-1's typical macros, including a solid 23g of protein from whey and milk, 7g of carbohydrates, 3g of that sugar, 2g of fat, and 140 calories. The brand is already stocking the product directly through its online store at $54.99 for a sizeable 2.45lb tub of 30 servings, which is more than reasonable for in the current state of the market.