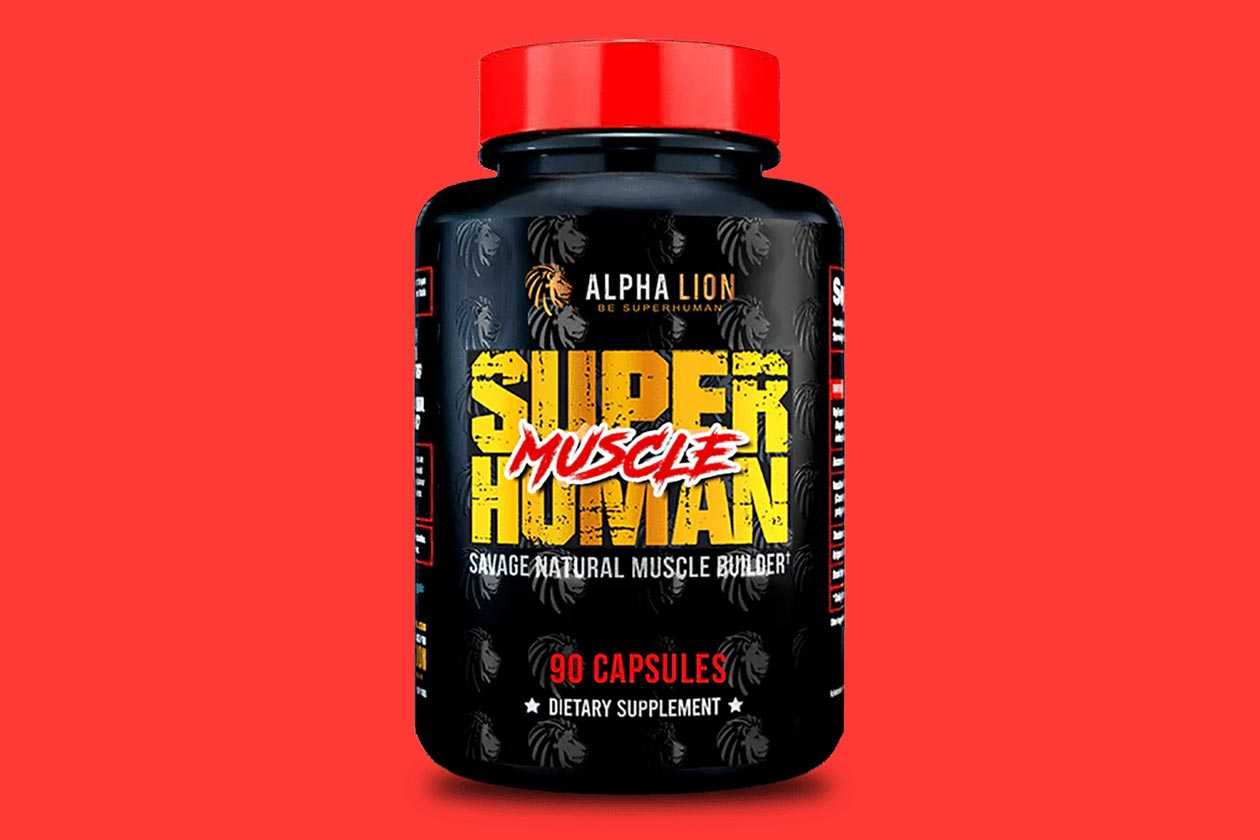 Near the end of 2020, Alpha Lion's muscle builder, originally known as Lions Blood, was turned into Superhuman Muscle, featuring the same three ingredients with some changes in dosages. The brand has switched up the supplement once again this week, keeping the name but completely reworking the formula, relying on an entirely new set of ingredients to support muscle strength and size.
Alpha Lion's Superhuman Muscle no longer features either of the key ingredients powering the previous version, which were laxogenin and epicatechin. You can see the facts panel for the latest iteration in the image below with five completely different compounds driving muscle strength and size, although you do still get black pepper to improve and enhance absorption at 5mg per serving.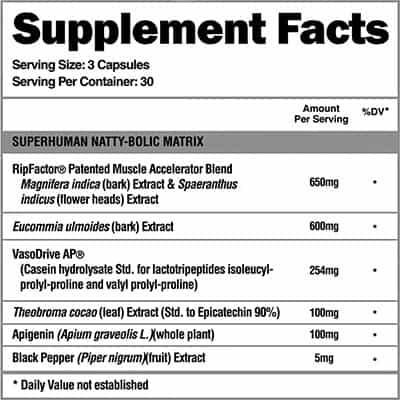 The ingredients behind Alpha Lion's evolution of Superhuman Muscle include the premium and proven strength and size-enhancing RipFactor at a full 650mg a serving, but the list certainly doesn't end there. The brand has packed in 254mg of the pump powering VasoDrive, 100mg each of apigenin and theobromine, and, lastly, 600mg of eucommia ulmoides, with everything wrapped in a three capsule serving.
Alpha Lion is celebrating the arrival of its refreshed Superhuman Muscle with a sale involving some strong discounts. A single 30-serving bottle of Superhuman Muscle is $69.99, get three and pay $60.19 each, or six at $49.69 a piece. You can also get it in a bundle with the complementing Superhuman Test and save 10%, or grab three months of the stack and save 33%, plus a free tub of Superhuman Post.