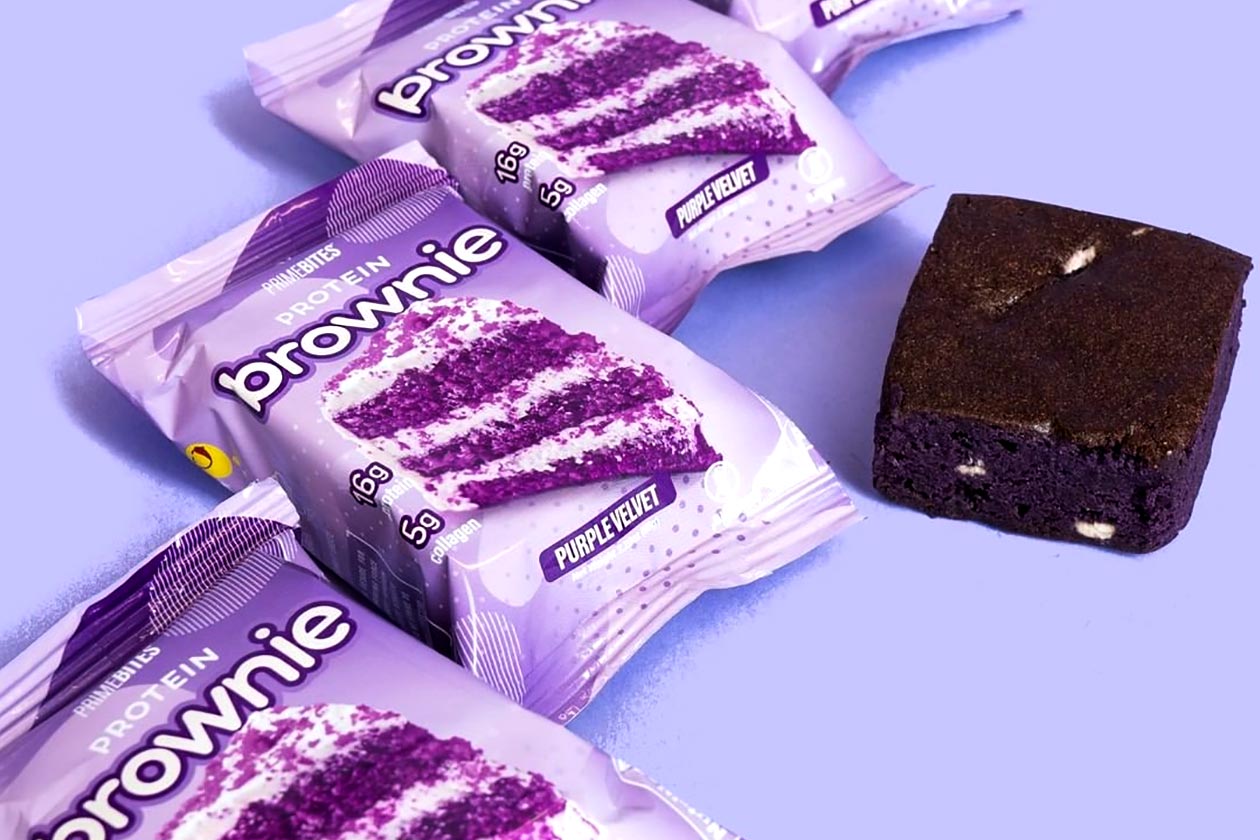 It was only a month and a half ago that AP Regimen released its first new flavors for the hit protein snack, PrimeBites Protein Brownie, and they are interesting in Blueberry Cobbler and Birthday Cake Blondie. The on-the-go, collagen-infused functional food has just been confirmed to be getting yet another addition to its menu, and while Blueberry Cobbler and Birthday Cake Blondie were unique, the next one is even more so.
Launching within the next week or two, which will presumably include availability in the online store for AP Regimen at alphaprimeusa.com, is a flavor named Purple Velvet. The product features a purple-colored brownie with a red velvet-like taste and a few white chocolate chips scattered throughout. The nutrition profile is similar to the product's other options, with 16g of protein, 25g of carbohydrates, 8g of fat, and 200 calories.
Once again, AP Regimen is launching its Purple Velvet Protein Brownie in the next couple of weeks, and if it does go live through the brand's online store, it'll cost its usual direct price for the product at $39.99 for a box of 12 brownies.