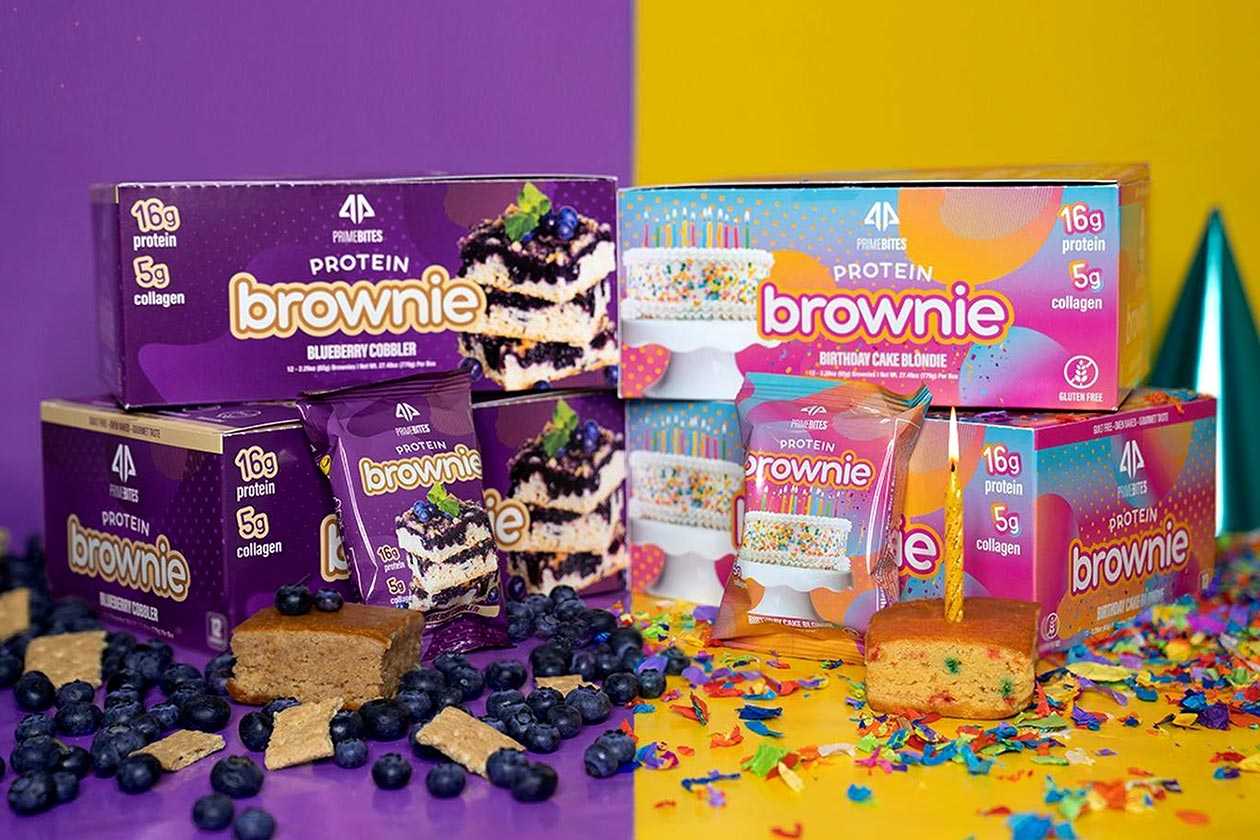 AP Regimen is another sports nutrition company that has launched something in time for 4th Of July, and like many others, it is running a worthwhile sale for the occasion, although it's not including its newest products. The latest from AP Regimen is actually what we posted about back in the middle of May, with two undoubtedly delicious new flavors for the soft and sweet Protein Brownie.
For those that missed the news, AP Regimen was confirmed to be launching Blueberry Cobbler and Birthday Cake Blondie flavors of the Protein Brownie, which are now available for purchase from the brand's website. Directly from AP Regimen, the high-protein snack is $39.99 for a box of 12, and for its July 4th sale, almost everything is buy one get one half price; however, that does not include the brownies.
AP Regimen has decided to exclude its Protein Brownie from the July 4th buy one get one half price offer, so you may want to wait for them to show up somewhere else. We've seen the product discounted to as low as $26.59 for a box through the brand's website, or you could visit The Vitamin Shoppe when they land there, as its regular price is lower at $34.99 and it regularly runs great deals.