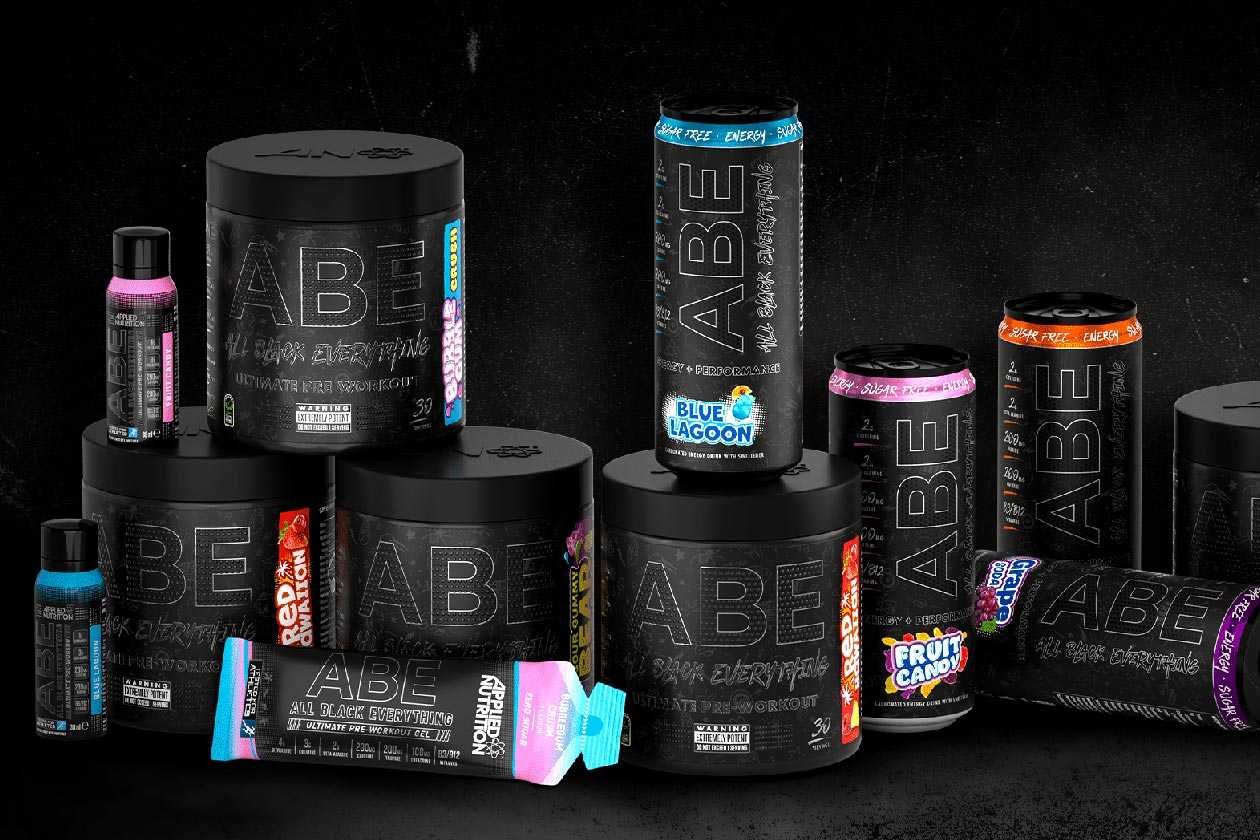 Applied Nutrition has been in the news a fair bit these past few days, with updates and developments surrounding its highly anticipated entry into the competitive American market. The well-established international brand has officially opened an office in the US, specifically in Dallas, Texas, and appointed industry veteran TJ Humphreys as the leader of that side of Applied Nutrition.
To keep the excitement and interest going, we've got a preview of what Applied Nutrition's various supplements coming to America are going to look like, as they are slightly different. You can see the products in the image above with the ABE pre-workout, ABE energy drink, ABE energy shot, and ABE pre-workout gel, all featuring a slightly different look to what you get everywhere else.
Applied Nutrition has done a great job at giving the ABE supplements a bit more color and eye-catching design via their flavor callouts while keeping them similar enough to still feel like Applied. From what we know, the formulas behind the products are not going to be completely the same as the originals, but with all of the same intentions, such as ABE being a balanced mainstream pre-workout.
Applied Nutrition is on track to make its US debut somewhere around the end of November and early December, with plenty more details and pieces of information expected to be shared as we get closer to that timeframe.