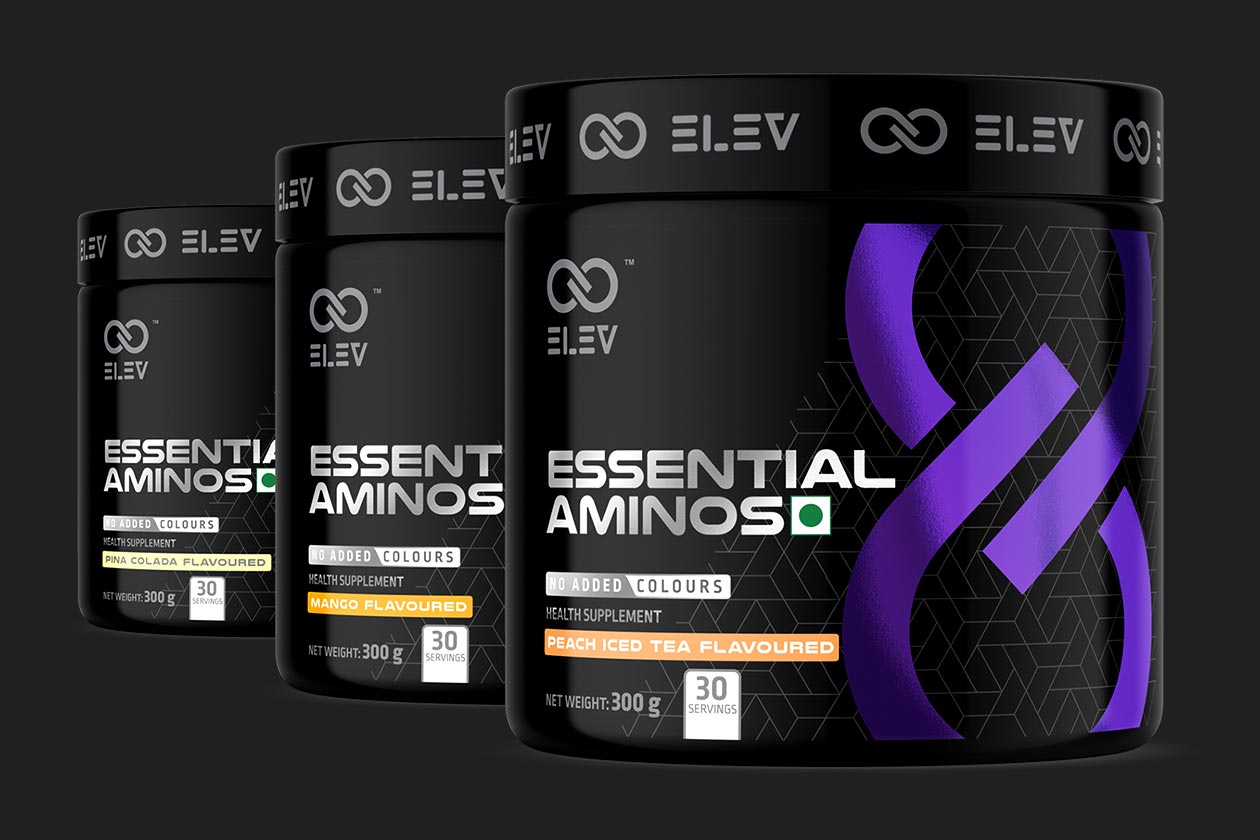 The still relatively new and growing sports nutrition brand Elev Global is following its recent reveal of the new protein powders ISO Gold and Whey Gold, with details on a revamp of one of its earlier supplements. The product getting the attention is the brand's simply named Essential Aminos, and the revamp involves a couple of key changes, although none of them have been made to the formula.
Elev Global has kept the ingredients and dosages exactly the same in its updated Essential Aminos, maintaining its reasonable 6.4g of all nine EAAs to support muscle recovery, with 4g of that being BCAAs. As you can see in the image above, one of the most obvious differences in the new supplement is it's rebranded with a darker, black-based design, matching the look of ISO and Whey Gold.
The other half of Elev Global's revamped Essential Aminos is the menu, as previously there was only one flavor for the supplement in Strawberry Punch. The brand has dropped that and introduced three new options in Mango, Peach Iced Tea, and Pina Colada, with the new look and flavors already begun rolling out to stockists.