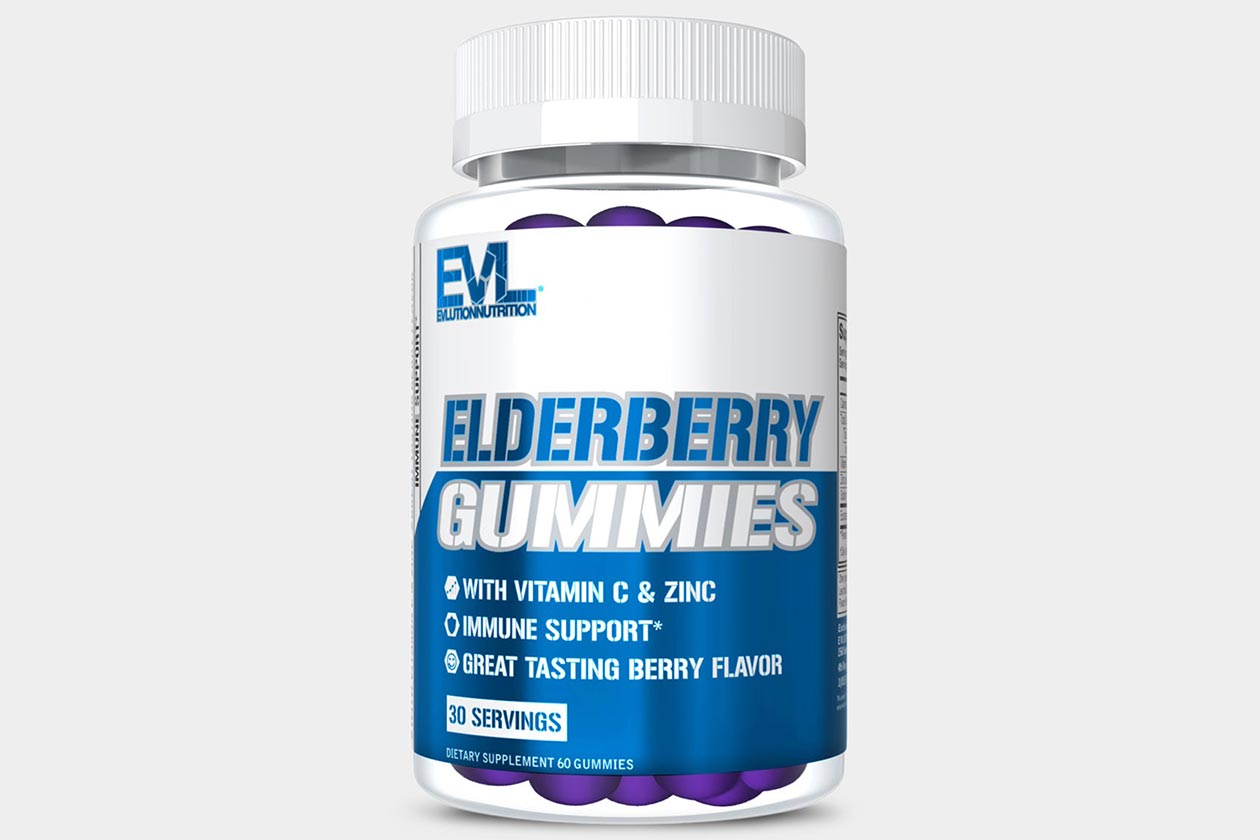 EVL recently jumped into the growing space of gummy supplements, something we've seen many sports nutrition brands do, with EVL's debut being Omega + DHA Gummies. It certainly wasn't the typical apple cider vinegar product, as we haven't seen too many fatty acid gummies, and now the brand has followed that up with its second supplement in that enjoyable format with the self-explanatory Elderberry Gummies.
As the name suggests, EVL's Elderberry Gummies feature the immune health elderberry at 100mg in a two berry-flavored gummy serving, although there are some other ingredients in there. To further support and strengthen your immune system, the brand has thrown in 7.5mg of zinc and the reliable antioxidant vitamin C at 90mg, and it is a gummy, so there is some nutrition with 5g of carbohydrates, 4g of that sugar.
EVL's major online retail partner Bodybuilding.com is one of the first places stocking Elderberry Gummies at $14.99 for a full-size bottle of 60 gummies, which is 30 servings, although if you get in soon and grab two, you will save. Bodybuilding.com has a deal running where you get 75% off a second bottle of any EVL product, dropping two Elderberry Gummies to a heavily discounted $9.36 a piece.