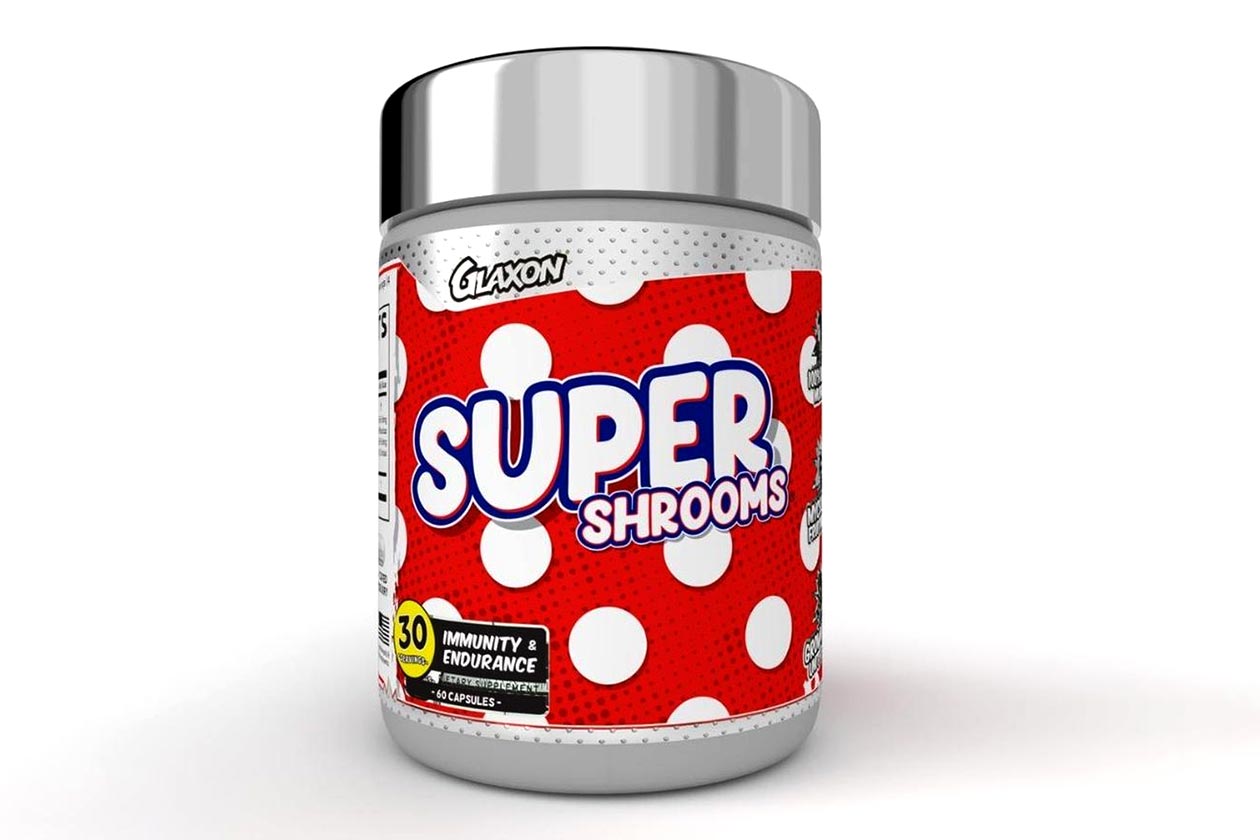 Currently, if you visit Glaxon's online store, you'll notice one of its simpler supplements, SuperShroom, is out of stock, which is a combination of organic mushroom extracts, including the likes of cordyceps, shitake, and lion's mane. The Brand Of The Year for 2021 also uses the blend in other products, such as its comprehensive vitamin and mineral formula Multi.
Fans of Glaxon may remember the first time SuperShroom was released standalone, it had a very straightforward look to it, far from the brand's typical eye-catching, illustration-driven designs. It was eventually given a more complex look, featuring a jacked mushroom, and very soon, here in 2022, Glaxon is making over SuperShroom again with the branding above.
Glaxon is switching the mushroom extract supplement SuperShroom to a design themed around a classic amanita muscaria mushroom, scattering white spots on a red background. By the sounds of things, the brand is rolling out the SuperShroom refresh shortly, which may or may not be the reason why it's currently out of stock at glaxon.com.