As the sports nutrition industry continues to grow and evolve, we continue to see intriguing newcomers, innovative approaches, and unique products. Something different is always interesting to see, and that is what we have for you today with the beverage brand GoodSport and its functional Sports Drink that has familiar features, although it's where they're from that makes it different.
GoodSport's Sports Drink comes packed full of electrolytes to support and improve hydration and performance; in fact, it claims to have three times the electrolytes found in traditional competitors in the category. As mentioned, the intriguing side of the product is in the ingredients, as the electrolytes in Sports Drink uniquely come from upcycled, ultrafiltered, and deproteinized milk.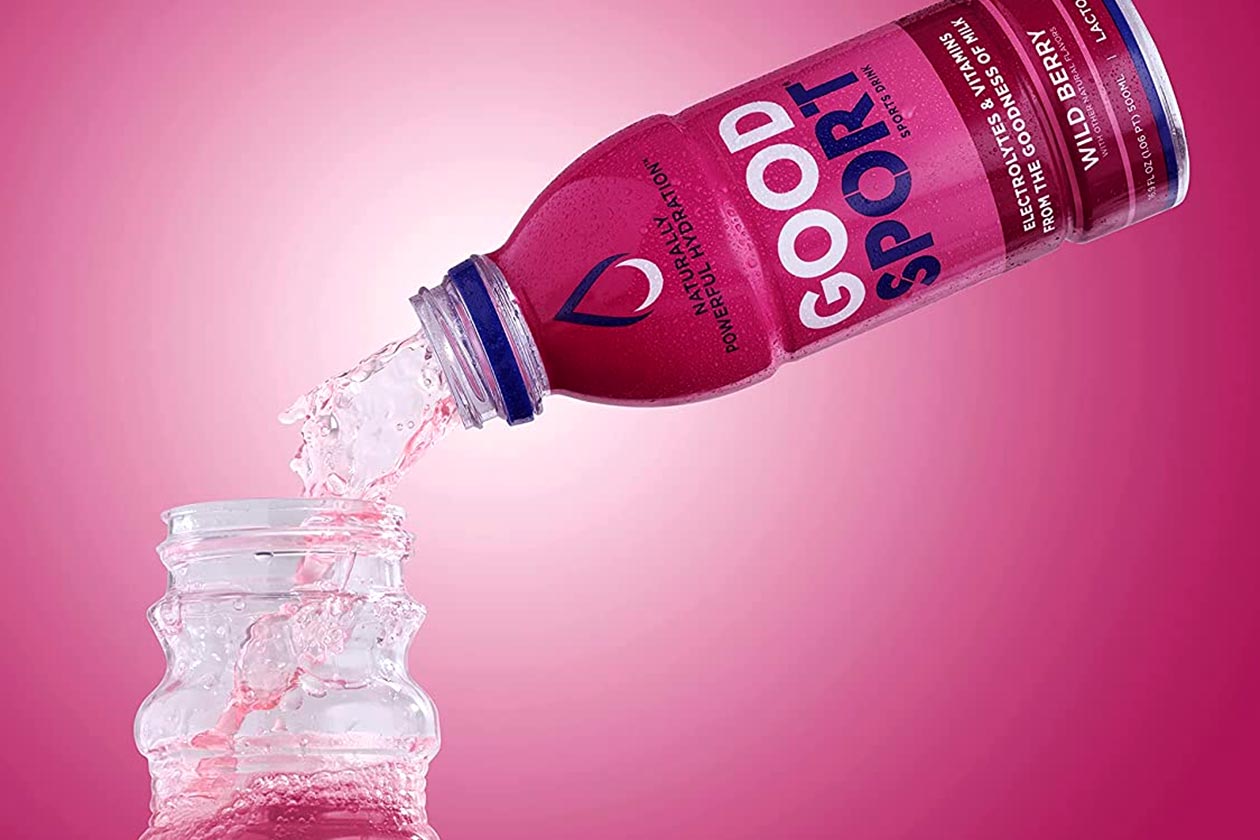 The whole process behind the milk GoodSport uses in Sports Drink removes the protein and classic consistency of milk, leaving behind the natural electrolytes and carbohydrates. It essentially turns milk into an ideal sports performance ingredient and provides GoodSport's clear and light beverage with 22g of carbs per bottle, 19g of that sugar, and a hefty 1,680mg of total electrolytes.
GoodSport's Sports Drink is available in four flavors, all without any artificial colors or flavors, in Wild Berry, Citrus, Fruit Punch, and Lemon Lime. You can pick up the product straight from the brand's online store at $32.99 for a case of 12 half-liter bottles, or grab it from Amazon, where it is slightly more expensive at $34.99.