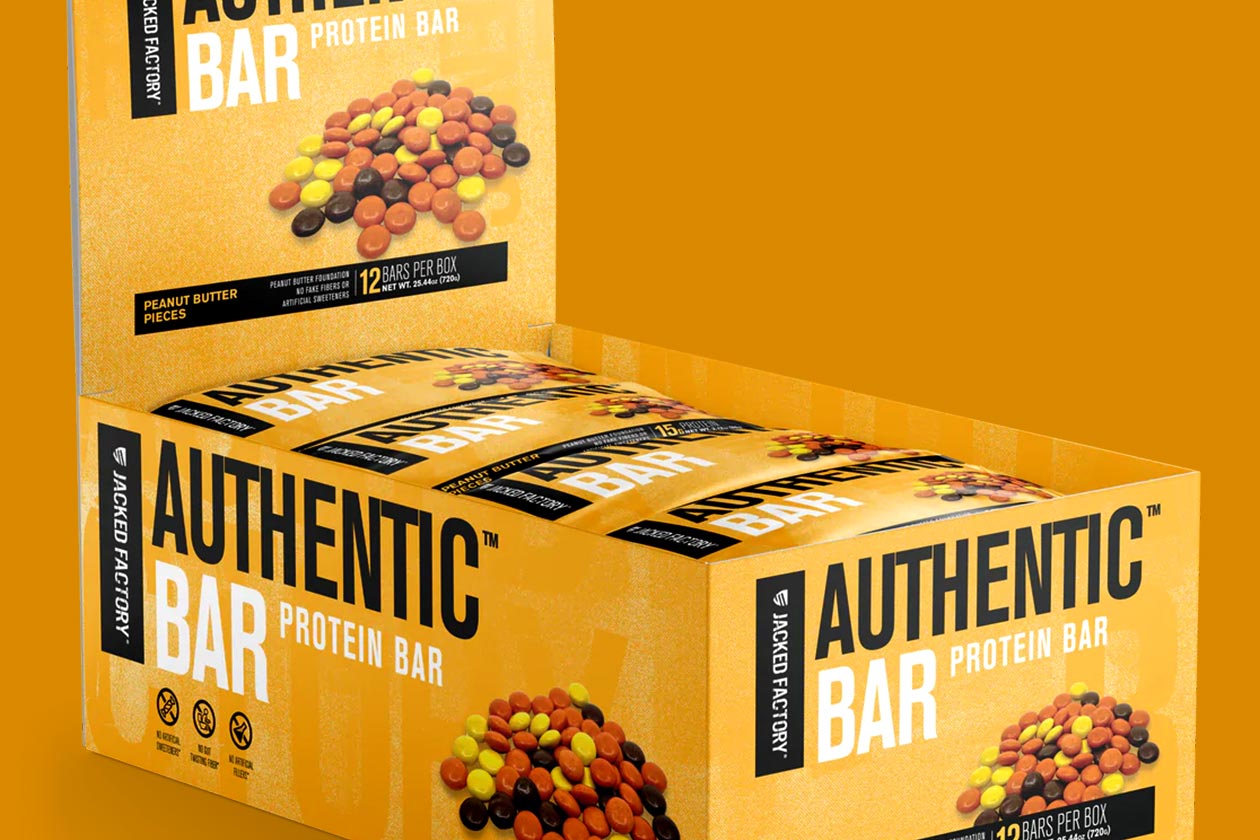 Jacked Factory's Authentic Bar is one of our favorite protein bars on the market and the only one in that nut butter style that sits on our list of top five protein bars. It launched in some memorable and consistently enjoyable flavors, including our preferred two, Peanut Butter Candy with a combination of peanut butter and chocolate candies, and the pretzel piece-filled Kitchen Sink.
Ever since its debut, Jacked Factory has been adding to the menu of the delicious Authentic Bar, adding the likes of Mint Chocolate Chip, S'mores, Cookie Crumble, and now we have another option in Peanut Butter Pieces. The latest flavor is separate from the already available Peanut Butter Pieces, with the difference being that it has peanut butter candy pieces, not peanut butter with candy.
Jacked Factory's all-new Peanut Butter Pieces Authentic Bar is available first through its online store at $29.99 for a box of 12 bars. There is no introductory deal or discount; however, as mentioned, the Authentic Bar is one of our top five on the market; in fact, it's in the top three, and $29.99 is well worth the taste and texture.