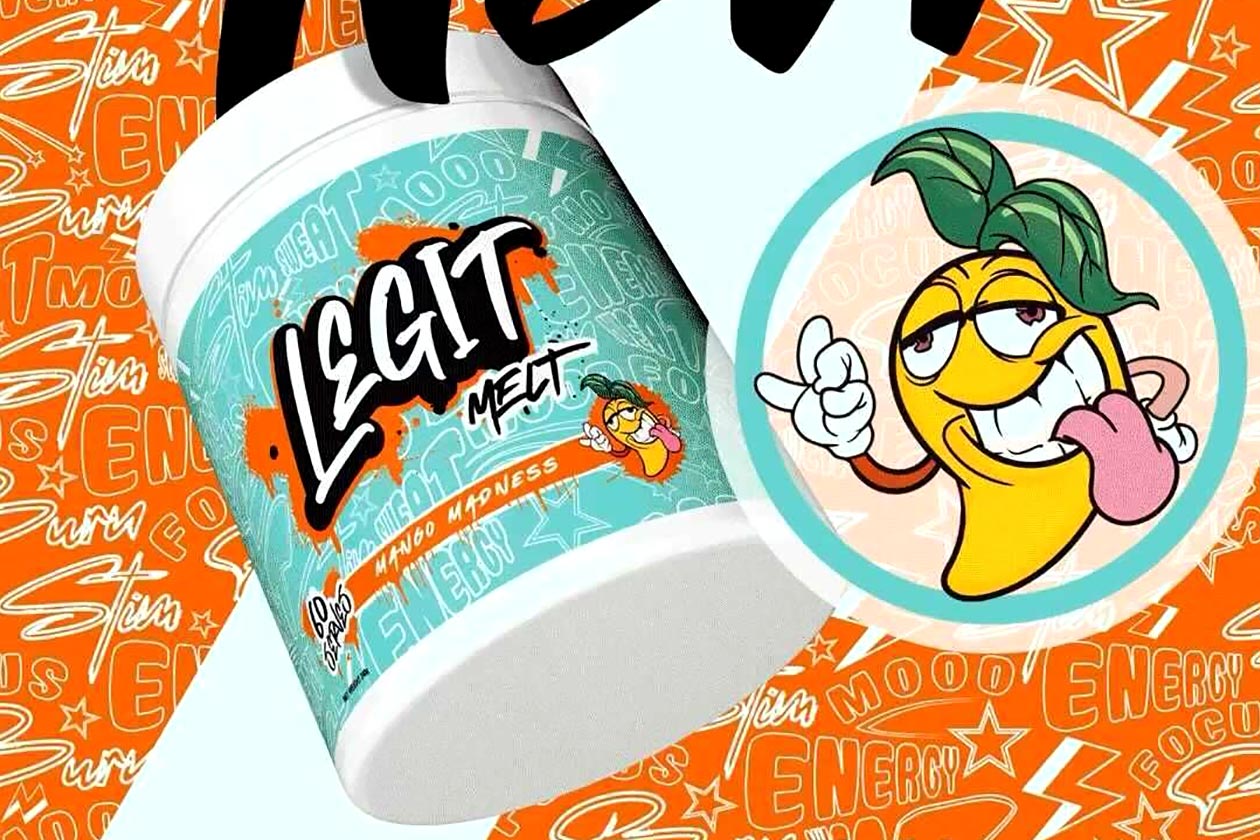 The new and growing Legit Supps out of Australia recently went from three to four supplements with the launch of its first-ever testosterone booster simply named Legit Test Booster. It joined Legit's handful of other mainstream category products, including the pre-workout Legit Edge, the stimulant-free and stackable pump pre-workout Legit Pump, and the amino cocktail Legit Recovery.
Another area of the sports nutrition industry that's just as popular and common as pre-workout, amino, and testosterone booster, is weight loss, and that is indeed the next category Legit Supps is looking to hit. The up-and-coming company has unveiled its next new supplement, and it is a flavored fat-burning formula named Legit Melt, featuring a handful of ingredients, all to support weight loss.
The only other details we have for Legit Supps' Legit Melt are the flavor it is going to launch in, which are all fruit themed with Mango Madness, Juicy Strawberry, and Raspberry Rage. When more information comes in on what's actually in the product, we'll be sure to pass it on, but for now, the exciting news for fans of the newcomer is they're getting a supplement to help burn fat sometime soon.