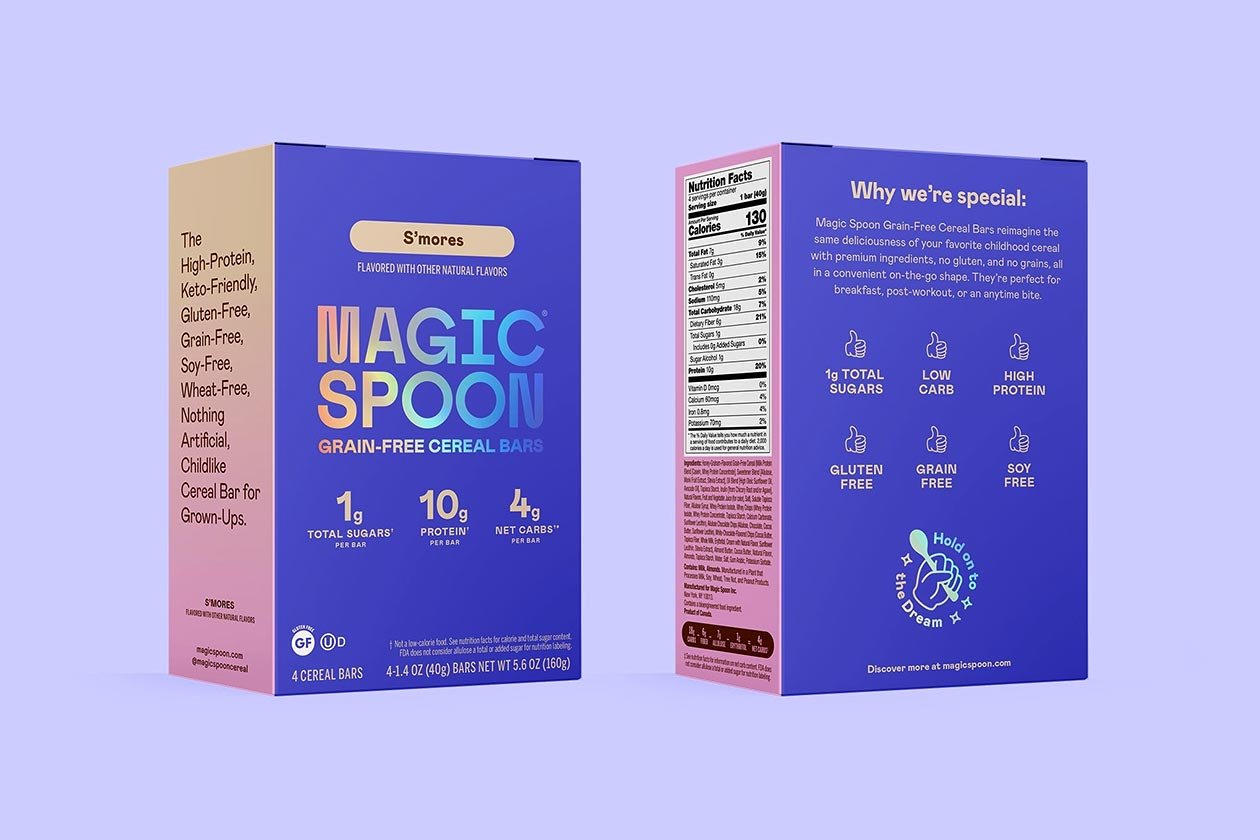 Two new flavors have been revealed and released for Magic Spoon's only other product outside of its original hit functional food, the protein-packed cereal. That second product is the Magic Spoon Cereal Bar, another high-protein edible item with a crispy and crunchy main body, and scattered throughout are things like sweet chocolate chips to really add to the taste and experience.
Magic Spoon introduced its Cereal Bar in two classic flavors, with Cookies and Cream and Cocoa Peanut Butter; now, there are two more that are not as common but still fit the cereal theme, and they're both flavors the brand has done for its flagship cereal. Going alongside Cookies and Cream and Cocoa Peanut Butter, is Cinnamon Roll with vanilla frosting and S'mores with milk and white chocolate chips.
Both Magic Spoon's Cinnamon Roll and S'mores Cereal Bars appear to be in stock and available for purchase from its online store with boxes of four bars at $9.75 or four boxes of four at $39. There is also a variety pack or what the brand calls the Dessert Duo bundle with four of each flavor at $19, which is obviously a great way to try both and decide from there whether to grab a bigger amount.