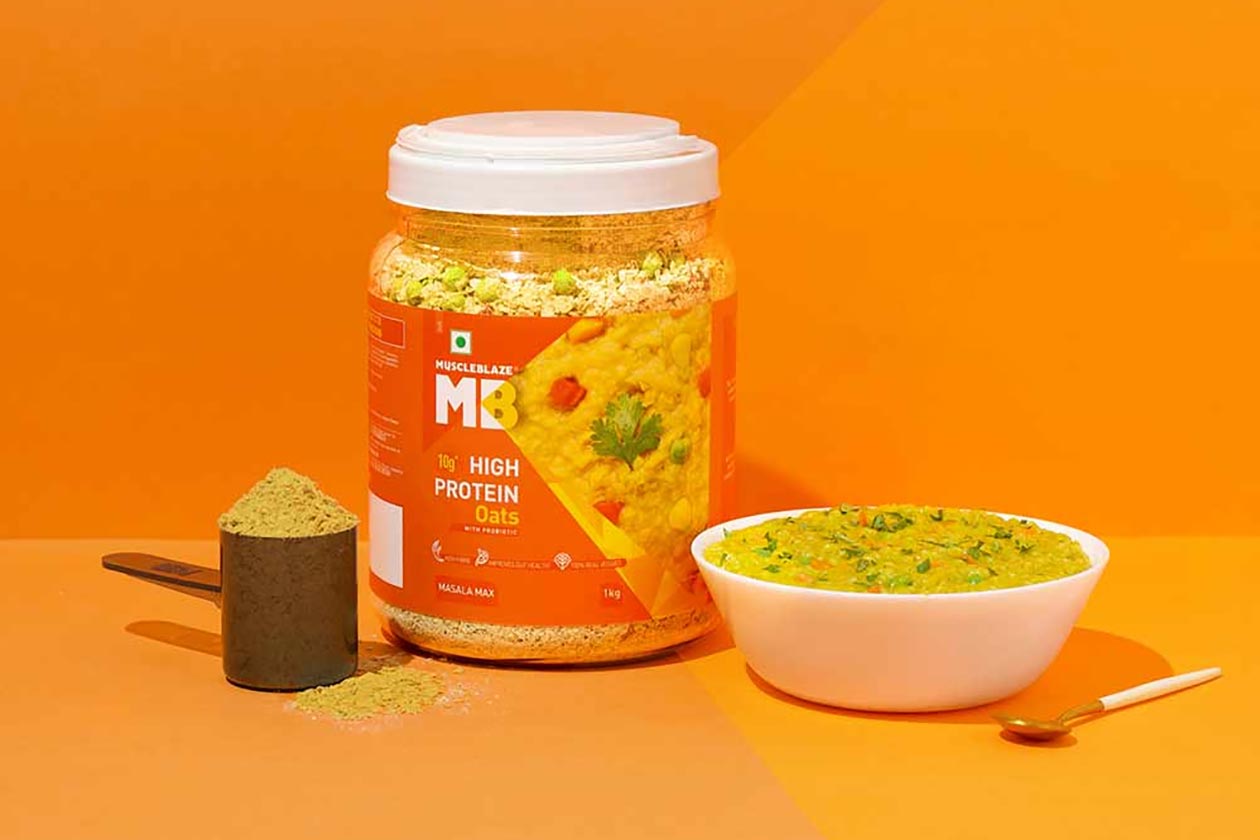 International sports nutrition and functional food companies tend to make the most unique and intriguing flavors, mainly because they're crafting tastes to be enjoyed by a usually different culture and audience from that of the US. Until this week, that wasn't the case for MuscleBlaze's protein-infused oat supplement, High Protein Oats, which was previously only available in a basic Dark Chocolate flavor.
To go with its tenth anniversary, MuscleBlaze has dropped the second flavor of High Protein Oats, and not only is it incredibly unique but as far as we know, it is an industry first in supplements. The Indian brand has taken the traditional spice blend Masala and turned it into a flavor of High Protein Oats, and it is authentic, made with dried carrots and tomatoes, chili, garlic, coriander, cumin, and turmeric.
MuscleBlaze has named its Masala flavor of High Protein Oats Masala Max, which has a similar nutrition profile to the original Dark Chocolate with 10g of protein a serving, 29g of carbohydrates, under a gram of sugar, 2.75g of fat, and 174 calories. The product is available now through the brand's online store, where it's discounted for a limited time to ₹255 for a 400g box and ₹540 for a 1kg bag.