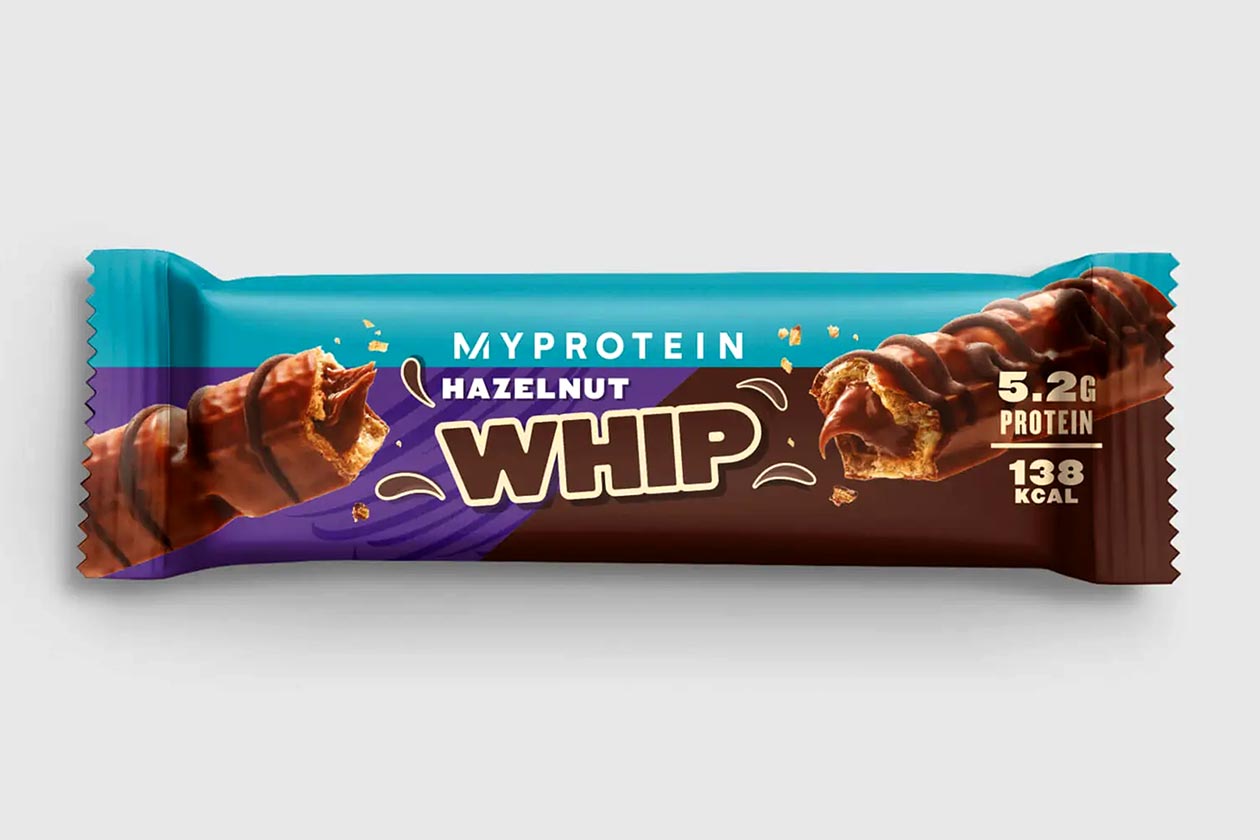 Despite already having one of the largest lineups of functional foods for a sports nutrition brand, Myprotein continues to add to its snacking side with fun and creative formats and types. The latest from the international giant is a treat called Hazelnut Whip, which actually resembles Kinder's famous sweet, crispy, and creamy Bueno chocolate bar but, of course, with a healthy, high-protein twist.
Myprotein's Hazelnut Whip has that same kind of build to Kinder Bueno with a crispy and crunchy bar filled with a delicious creamy hazelnut center, all wrapped in rich chocolate and a chocolate squiggle on top. Unlike Kinder Bueno, Hazelnut Whip has just 5.9g of sugar per bar with a total of 8.7g of carbohydrates, 9g of fat, a heightened 5.2g of protein thanks to its added whey isolate, and just 138 calories.
Just to give you an idea of how different that is from a Kinder Bueno, the marginally smaller snack has more carbohydrates at 10.6g with 8.9g of that sugar, a little less fat at 8g, just 1.8g of protein, and 122 calories. Basically, Myprotein's Hazelnut Whip has a touch more calories but just under three times the protein, and around 35% less sugar, making it more of a better-balanced Kinder Bueno.
Myprotein's Hazelnut Whip is available now through its online store at myprotein.com, and it is very reasonably priced at £13.99 (16.91 USD) for a box of a dozen snack-sized 24g bars. The brand does tend to run sales quite often, and it has one live right now with a strong 35% off. That does apply to the new Kinder Bueno-like Hazelnut Whip, dropping it to only £9.09 (10.99 USD), working out to less than $1 USD per bar.