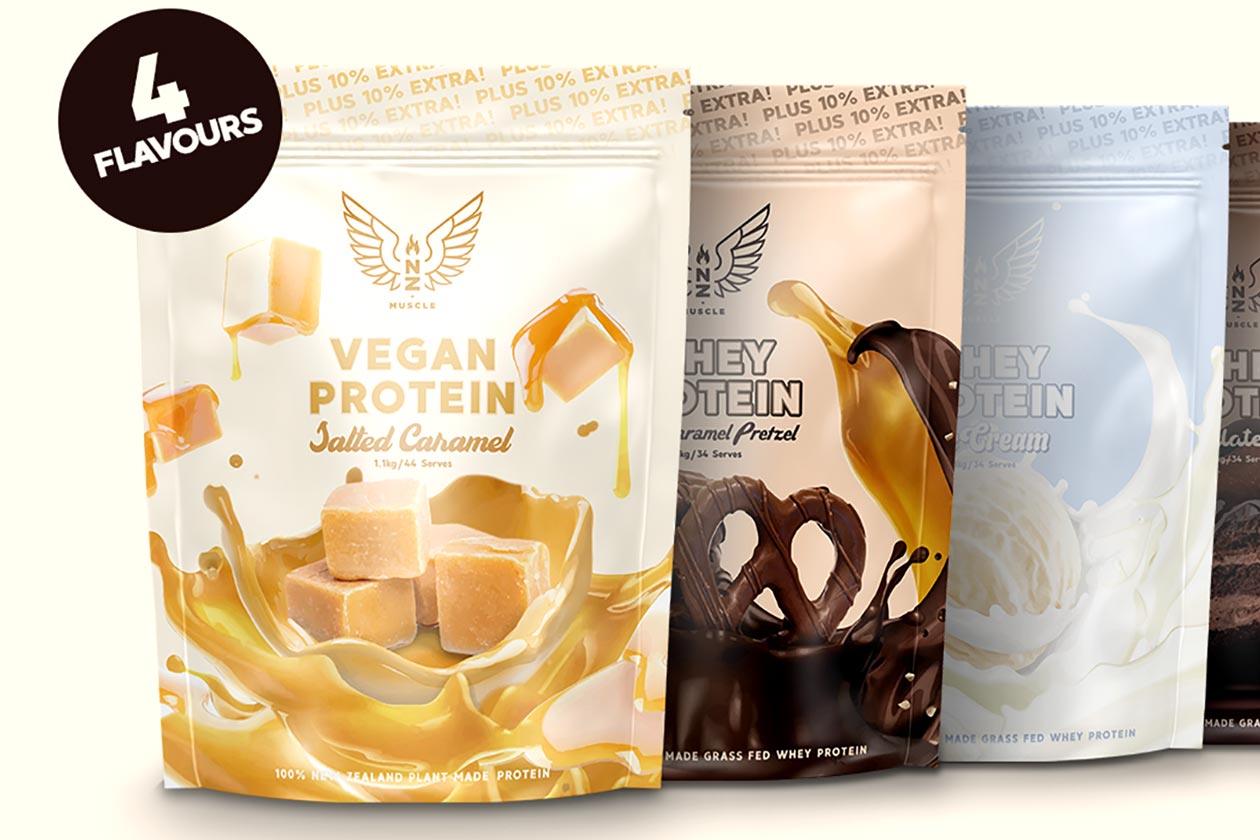 We've featured the New Zealand sports nutrition retailer NZ Muscle a few times here at Stack3d as it has developed quite the selection of products under its own brand. It has supplements in many of the mainstream categories, including protein powder, which is where it is currently giving back to fans with something special, although we're not sure how long it'll be available.
NZ Muscle's simply named Whey Protein and Vegan Protein regularly come in three sizes, a small 500g pouch, a double-sized 1kg bag, and a hefty 5lb sack. The 5lb option is obviously the more cost-effective of the lot; however, the retailer and brand is throwing an extra 10% into its 1kg bag, giving you 1.1kg or 34 (44 vegan) servings, and the price of the products are the same as their standard 1kgs.
The 10% extra Whey Protein and Vegan Protein from NZ Muscle come with smaller menus with the former in Chocolate Caramel Pretzel, Chocolate Cake, and Vanilla Ice Cream, and just Salted Caramel for the latter. You can grab the special edition sizes from nzmuscle.co.nz at $49.99 (31.29 USD) for Whey and $59.99 for Vegan (37.56 USD), which is good value but still marginally more than the 5lbs.