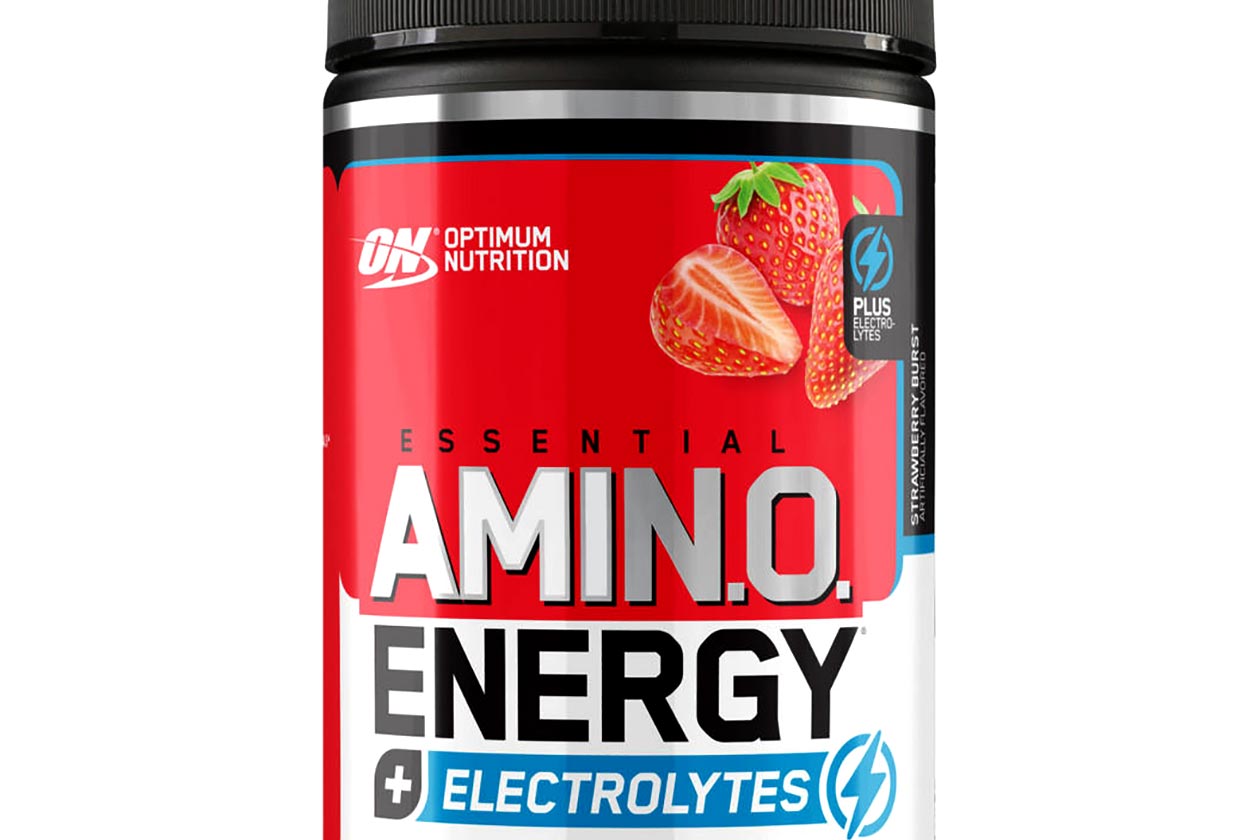 Optimum Nutrition may be one of the most known sports nutrition brands in the industry, although it rarely comes out with all-new supplements and flavor extensions, so we don't feature it here at Stack3d all that much. This week, however, to go with the hot summer season, the legacy brand has dropped something new by way of another flavor for one of its previously released products.
Several years ago, Optimum Nutrition launched a spin-off of its original hit hybrid supplement, AmiNO Energy, with AmiNO Energy + Electrolytes, combining amino acids, energizing ingredients, and electrolytes. The multi-benefit product debuted in four flavors, Watermelon Splash, Tangerine Wave, Cranberry Lemonade Breeze, and Pineapple Twist, with no additions to its menu since launch.
This week we've finally got a new addition to the list of flavors for Optimum Nutrition's AmiNO Energy + Electrolytes by way of another refreshing fruit-based creation, Strawberry Burst. The product is already in stock and available for purchase straight from the brand's direct-to-consumer online store, which is a bit more expensive than most retailers at $28.99 for a tub of 30 servings.