Panda Supplements has once again grown its selection of sports nutrition products, welcoming its first testosterone booster after sharing a sneak peek a couple of months ago. The supplement is straightforwardly named Panda Test, and like the many other items it has available, it gives you a nice variety of ingredients to support its primary benefit of boosting testosterone, with respectable dosages.
The debut testosterone booster from Panda Supplements promotes all of the effects that come from elevated testosterone for Panda Test, including enhancing energy, recovery, muscle strength and size, stress, and libido. As mentioned, the ingredients behind the product aren't anything we haven't seen before, with eight key components, all openly and transparently dosed.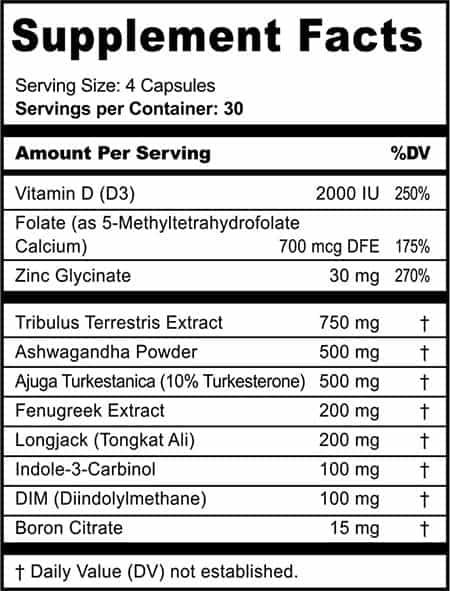 We've got the facts panel for Panda Test pictured above, including some of the most common testosterone-boosting ingredients in tribulus, longjack, and fenugreek. Alongside all of that is the multi-benefit ashwagandha at half a gram a serving, 100mg each of DIM and indole-3-carbinol, and ajuga turkestanica at its usual 500mg and standardized to 50mg of turkesterone.
The price of Panda Test directly from Panda Supplements' online store is at the higher end of testosterone boosters at $69.99, although the brand does have an easy way for you to get a discount. Simply sign up to its email list, and you get a coupon code for 15% off, which brings the all-new Panda Test down to a much more competitive $59.49, and that is for a bottle of 30 full servings.