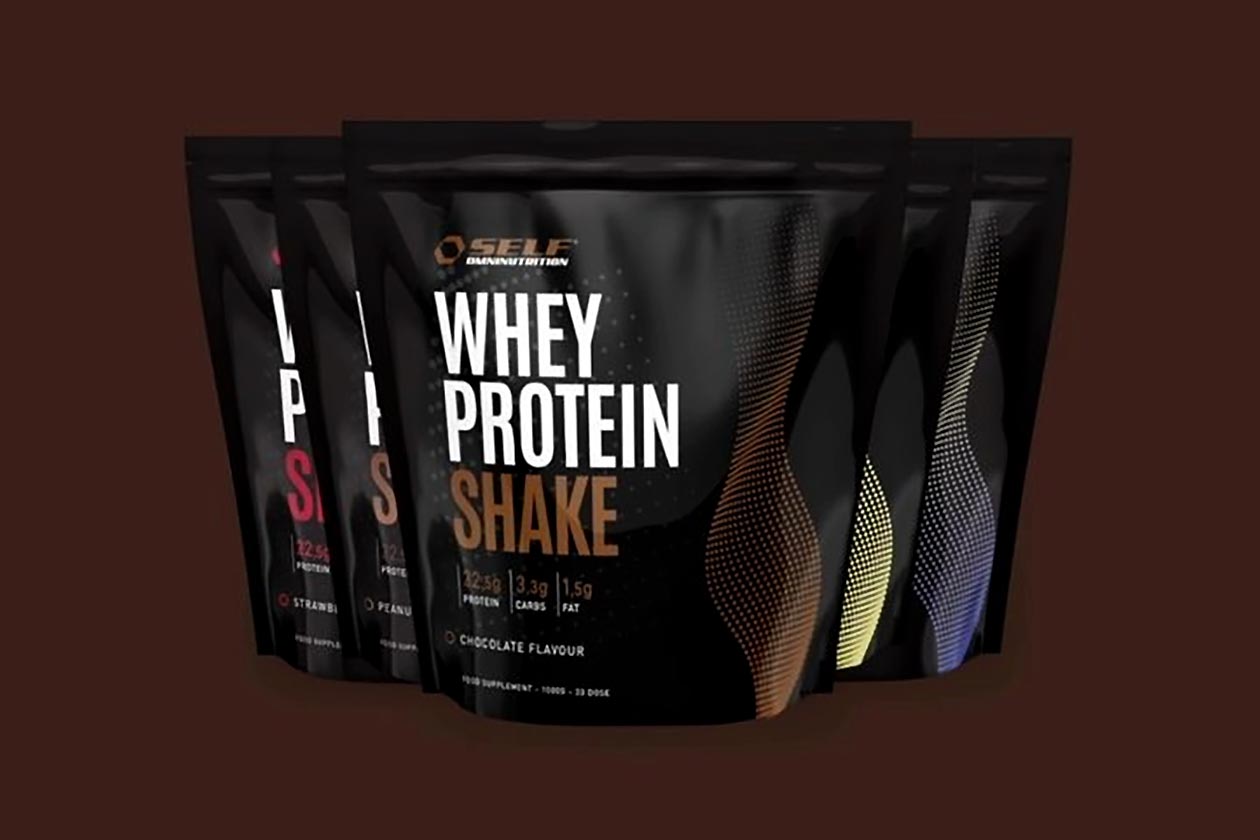 Self Omninutrition in Europe has revamped one of its longer-running, although fairly mainstream protein powders in the simply named Whey Protein Shake. Much like previous iterations, the supplement has remained straightforward, with whey concentrate providing a solid amount of protein, which this time around is 22.5g in a typical 30g serving size.
The other macros filling out Self Omninutrition's 2022 edition of Whey Protein Shake are 3.3g of carbohydrates with almost all of that sugar at 2.9g, 1.5g of fat, and 118 calories. One of the key features of the supplement has always been having a great selection of flavors, and that continues in the new product, rolling out to shelves in an impressive ten different tastes.
The options available for Self Omninutrition's Whey Protein Shake are the traditional Chocolate, Vanilla, Strawberry, and Chocolate Peanut Butter, then the not-so-traditional Blueberry Vanilla, Biscotto Cookie, Pistachio, Tiramisu, Salted Caramel, and Coconut Chocolate. The update supplement is hitting stores in the one 1kg bag size at around €23.99 (24.44 USD).