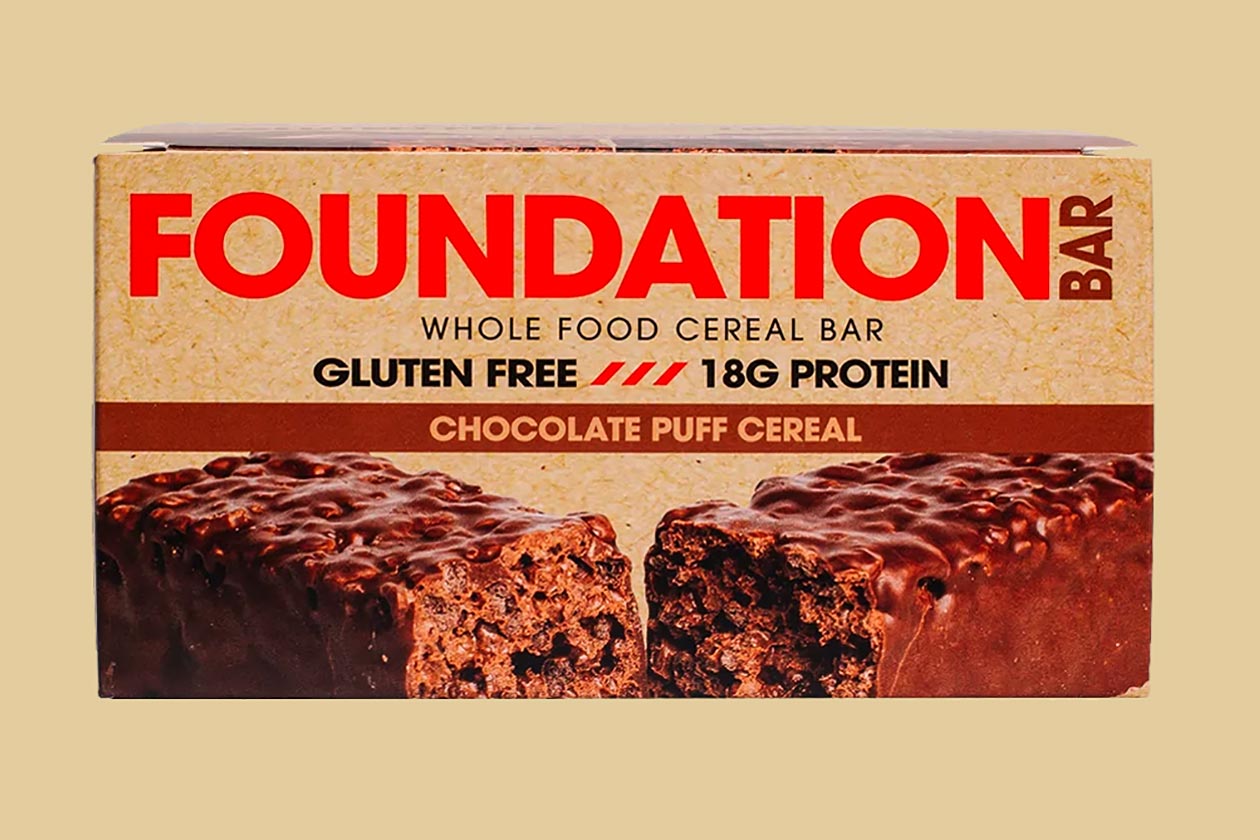 Arms Race Nutrition's long-awaited protein-packed snack, the Foundation Bar, has arrived, and you can purchase it starting this week through its online store at armsracenutrition.com. Some sort of protein bar from the brand has been talked about since early last year, so it's certainly been a long time coming, and now fans and followers of the reputable Arms Race can get their hands on it.
For those that haven't been following, the Foundation Bar features a cereal-style build, with a crispy and crunchy main body covered in a delicious outer layer. The nutrition breakdown of the product is as solid as you'd expect from Arms Race Nutrition, with 18g of protein per bar coming from whey isolate, pea protein, and collagen, 25 to 26g of carbohydrates, 4 to 5g of that fiber, and around 10g of fat.
There are two flavors to start for Arms Race Nutrition's Foundation Bar in Chocolate Puff Cereal and Cinnamon Crunch Cereal, and directly from the brand's online store, they'll cost you $39.99 for a box of 12. The brand does tend to offer great deals when releasing an all-new product, so while there isn't one out there just yet, don't be surprised if one comes along within the next week or so.