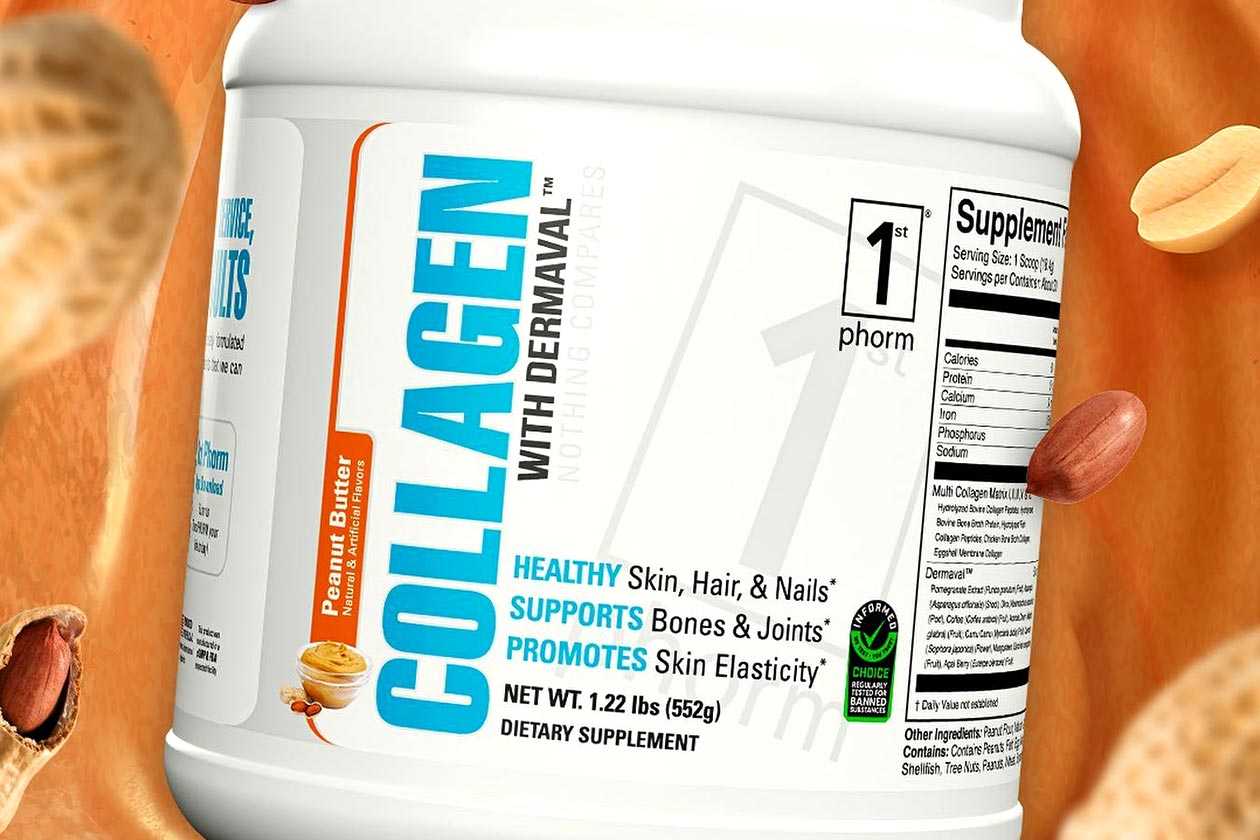 While 1st Phorm's collagen-based supplement is simply named Collagen, it is a fair bit more than that, supporting hair, skin, nail, bone, and joint health. The brand has packed it with a 16g blend of different collagen sources, providing type I, II, III, V, and X collagen, and it's further enhanced with the premium and clinically proven component Dermaval.
1st Phorm's Collagen does come Unflavored, ideal for things like shakes and smoothies, but it also has a strong selection of flavors, which has been added to this month, bringing it to a total of six actual tastes. Joining the previous menu of Chocolate, French Vanilla, Salted Caramel, Peppermint Mocha, and Fruity Cereal is another classic in Peanut Butter.
As always, you can grab the latest from 1st Phorm straight from its online store at $44.99 for a tub of 30 servings, and, of course, Peanut Butter Collagen has all of those same highlights in 16g of collagen and 50mg of premium Dermaval.