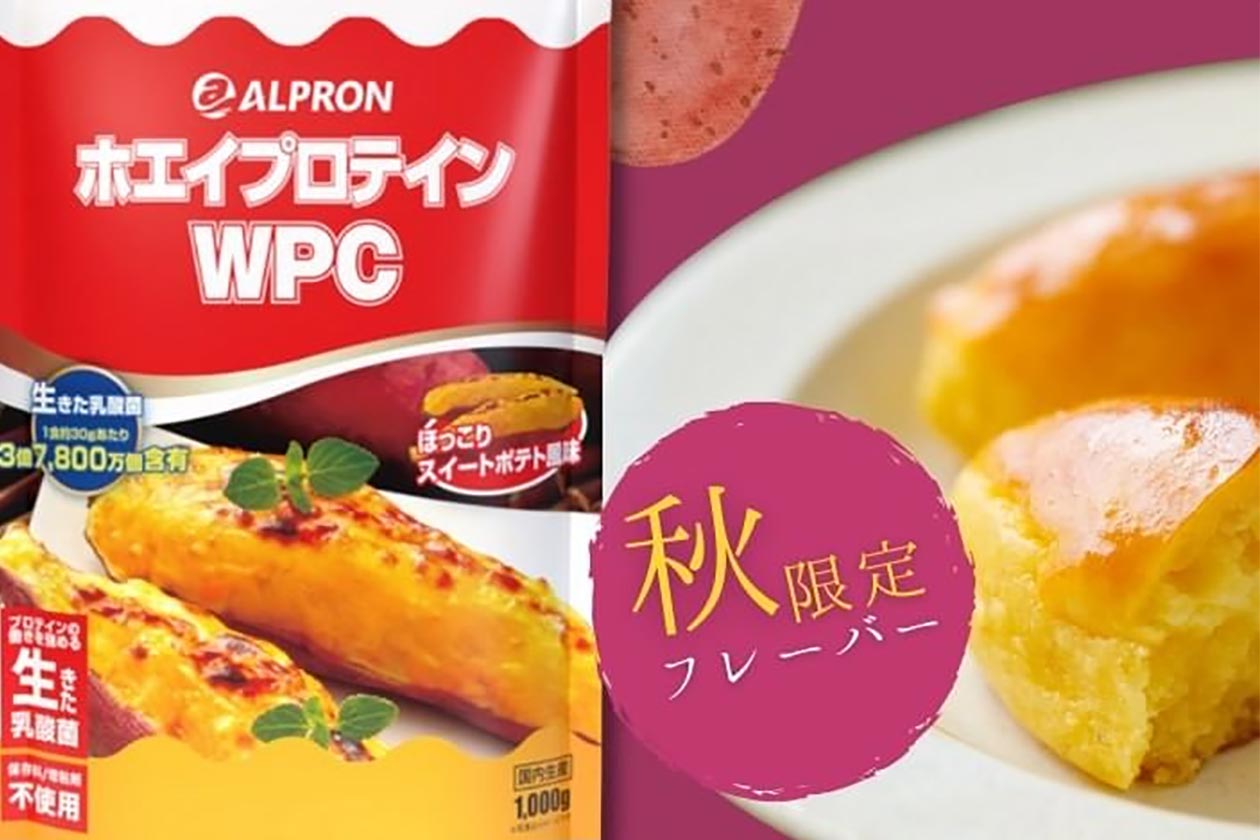 As we've mentioned many times before, when you venture outside of North America and into international markets, common flavors and popular tastes change from country to country. Sports nutrition brands in Asia reflect this more than most; in fact, almost every time we see a new flavor from one, it's not a taste we've come across or even heard of before in supplements.
Japanese brand Alpron is in the news this week with details of one of those intriguing flavor creations that is a popular ingredient in meal replacements and gainers but not something we've seen as an actual flavor. Alpron has revealed and released its mainstream protein powder WPC in a Sweet Potato flavor, based, of course, on the familiar food of the same name.
Alpron's Sweet Potato WPC has the same strong nutrition we're used to seeing from the supplement with 20.5g of protein per serving, all from whey concentrate, 6g of carbohydrates with 200mg of that sugar, 1.5g of fat, and 121 calories. The product is a limited edition launch and is intended to be around for the months of fall, and only in WPC's smaller 1kg bag size.