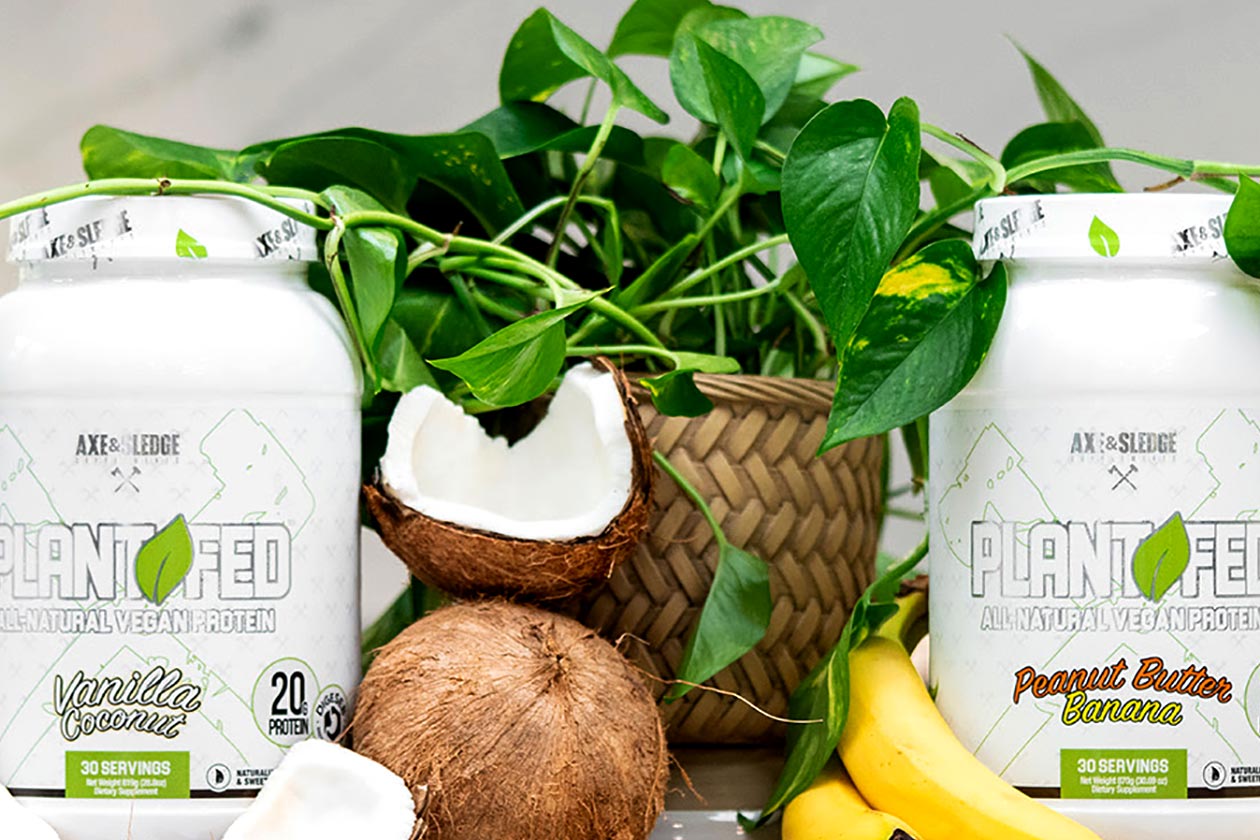 Seth Feroce's brand Axe and Sledge Supplements has had a presence in the competitive world of protein powder for quite some time with a couple of products in Farm Fed and Home Made. The former is a grass-fed whey isolate while the latter is a wholefood-based meal replacement, and shortly fans will have another protein-packed product to choose from in the similarly named Plant Fed.
Arriving this Thursday from Axe and Sledge Supplements is its first-ever plant-based, vegan-friendly protein powder, Plant Fed. The product will pack the typical amount of protein per serving for a plant-powered competitor with 20g, coming from pea and brown rice. That is alongside an impressive one gram of carbohydrates, zero sugar, and 2g of fat, keeping the calories at low and lean 100.
To give Plant Fed a little bit extra, Axe and Sledge Supplements has infused it with 50mg of the premium enzyme blend DigeSEB to enhance and improve absorption of the product and its nutrients. Fans of the brand should already be very familiar with the combination of protein powder and DigeSEB, as Axe and Sledge does the same in its other protein supplements, Farm Fed and Home Made.
Plant Fed will certainly round out Axe and Sledge Supplements' growing lineup, which competes in almost all of the other major categories from pre-workout and aminos to weight loss, testosterone booster, and sleep. The brand's competitor for the popular vegan-friendly protein powder category is launching in two naturally sweetened flavors with Vanilla Coconut and Peanut Butter Banana.