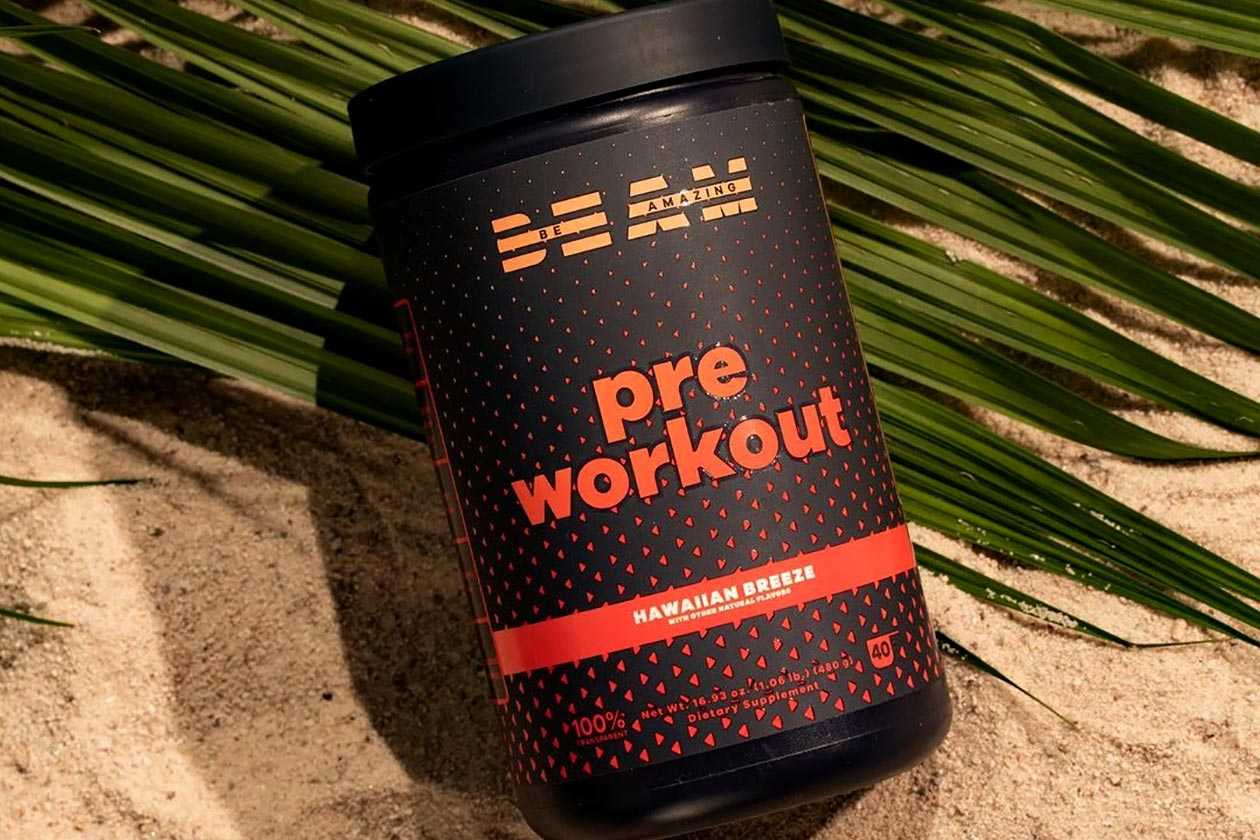 Premium brand BEAM and its premier pre-workout, named Pre-Workout, after its category, have come a long way since they came to market a few years ago. The supplement has expanded to quite an extensive menu, similar to some of the brand's other products. This month has brought yet another addition to BEAM Pre-Workout, pushing it to an even more impressive total of six different flavors.
Joining BEAM's previous options for Pre-Workout of Sour Peach Rings, Pink Lemonade, Sour Blue Gummy, Watermelon Candy, and Rainbow Candy is a tropical Hawaiian Breeze. We can't find an official description of the tastes the brand has brought together for the product, although it is promoting Hawaiian Breeze Pre-Workout with a variety of fruits like strawberry, grape, watermelon, and orange.
As always, the place to go to get your hands on BEAM's latest is its own online store, where a full-size, 20-serving tub of Hawaiian Breeze Pre-Workout will set you back $45.99.