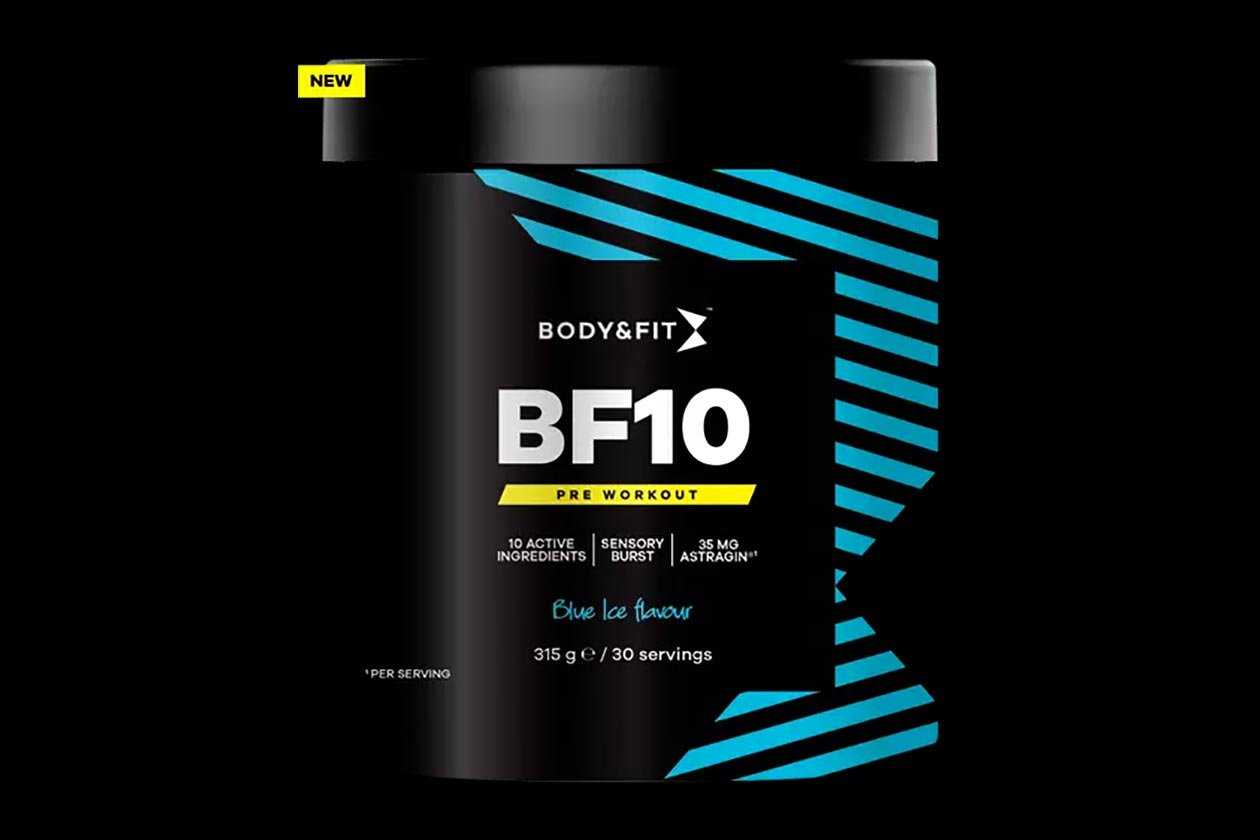 Giant European retailer and brand Body and Fit has rolled out a completely new pre-workout under its own banner, introducing BF10. The supplement gets its name from the fact that it has ten active ingredients, and the approach is similar to the incredibly competitive pre-workout we recently shared from MM Sports and Body Science in Sweden, although without as many robust dosages.
Body and Fit's BF10 pre-workout relies on commonly used ingredients to support energy, mental focus, pumps, and performance. Many of the components are at respectable or reasonable amounts, such as 4g of citrulline malate, 1.5g of betaine, and 2g of beta-alanine. You then have an extremely low 315mg of taurine, only 100mg of tyrosine, far from the 1 to 2g we typically see, and 200mg of caffeine.
The other four ingredients driving Body and Fit's latest pre-workout are vitamins B3, B12, and C, and finally, the reliable and effective absorption enhancer AstraGin, at 35mg a serving, in between the common 25 to 50mg dosages. The product isn't supremely loaded, but the cost is also on the value side, with a tub of 30 servings currently at £20.71, so just above the $20 (USD) mark.
For a cost-effective pre-workout, Body and Fit's BF10 is not too bad, as mentioned, a few of its ingredients are reasonably dosed, such as the citrulline malate and beta-alanine. With the caffeine at 200mg, there is room to have two scoops, which would get you some more substantial amounts; however, the brand explicitly directs users to stick to a maximum of one per day.