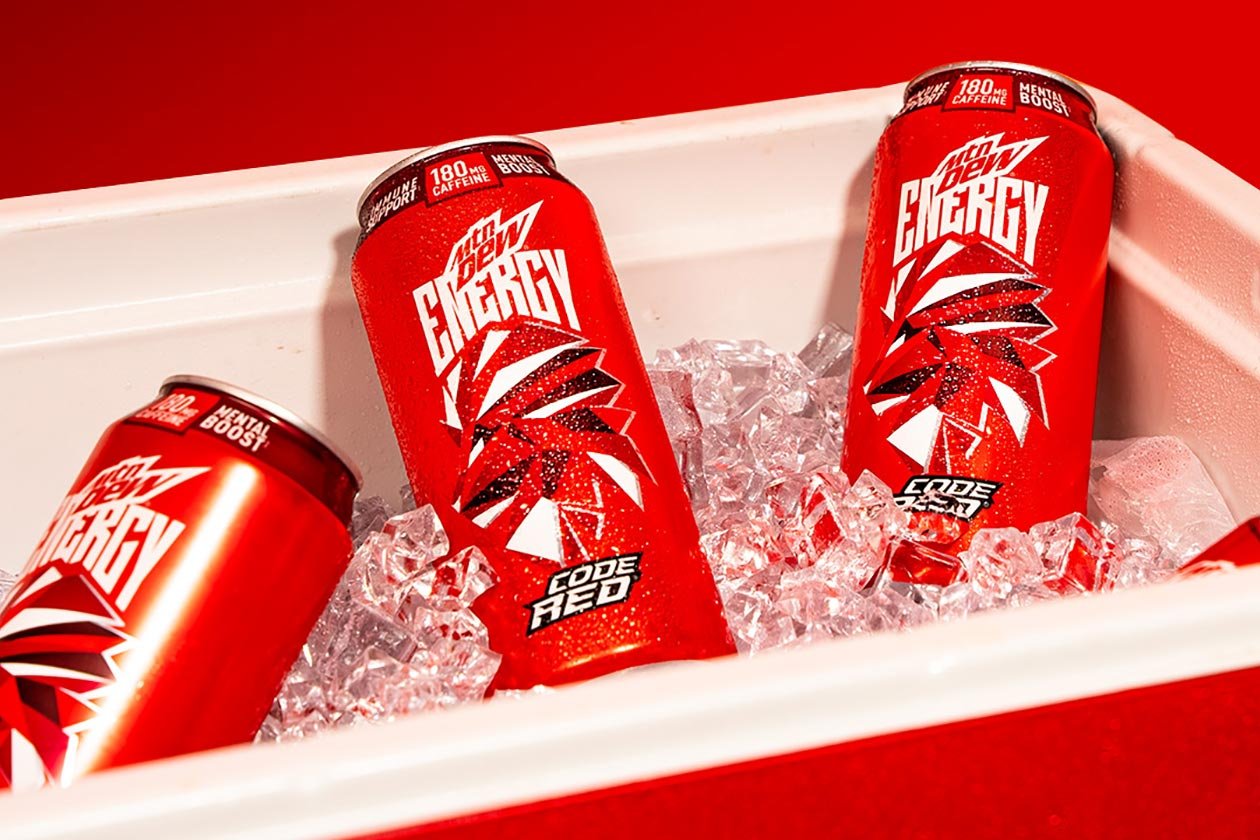 Beverage brand MTN DEW recently turned a flavor fans were already very familiar with from various releases over the years into an option for its energizing MTN DEW Energy drink with Baja Blast. This month the brand is back, doing it all again, taking a taste that's been around for some time for the famous MTN DEW soda — regular and zero sugar — and reworked it for MTN DEW Energy.
Hitting select stores across the country starting this week is a Code Red MTN DEW Energy, which is indeed a flavor that's already available for MTN DEW soda and features an all-out cherry experience. The new Code Red flavor of the energy-enhancing beverage has all of the same key ingredients as its other options, with vitamins, minerals, citicoline for focus, and 180mg of caffeine.
The nutrition profile of the Code Red MTN DEW Energy is also as clean as the rest of its menu, with only 5g of carbohydrates in a 16oz can, 4g of that sugar, no added sugar, and a total of 25 calories. As mentioned, the beverage giant launched Code Red for MTN DEW Energy to start the week, so if it's not already available at your local, go-to energy drink store, it should be shortly.