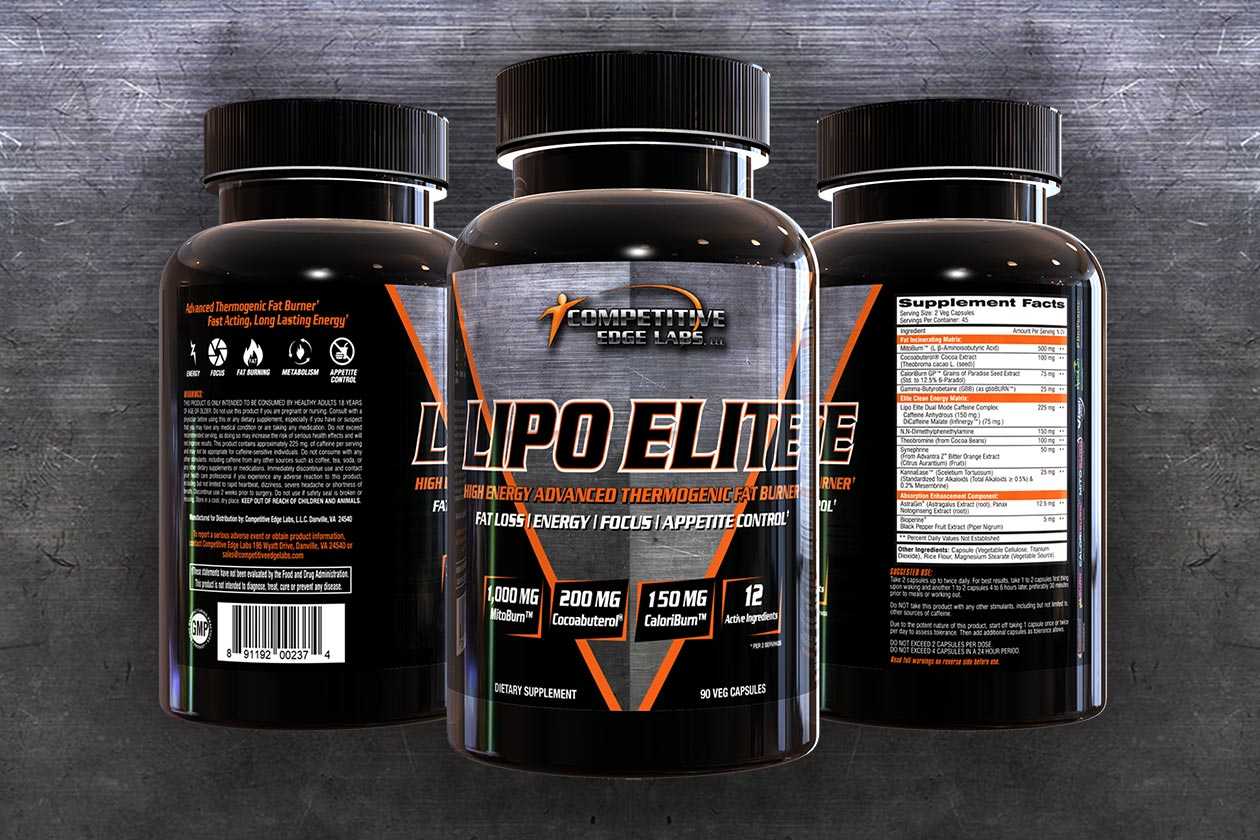 Muscle building specialist Competitive Edge Labs is running the same sort of sale for Labor Day Weekend as its sister company Serious Nutrition Solutions or, more simply, SNS. Through until this coming Monday, the brand is discounting all of the supplements in its official online store by a strong, stock-up-worthy 30% using the coupon code "LABORDAY30".
Alongside its Labor Day Weekend promotion, Competitive Edge Labs has released its first-ever fat burner, Lipo Elite, which is separate from the previously teased and confirmed stimulant-free weight loss product, Lipo Vantage. Lipo Elite is a stimulant-powered supplement designed to enhance energy, focus, metabolism, thermogenesis, appetite, and overall fat loss.
Lipo Elite can be stacked with Competitive Edge Labs' upcoming Lipo Vantage when it eventually becomes available for even more fat-burning support, but Elite is the more stimulating competitor of the two. You can see the product's formula in the facts panel above with solid highlights, including half a gram of premium Mitoburn, 75mg of CaloriBurn grains of paradise, 25mg of KannaEase, and a potent, combined 225mg of caffeine.
It is worth mentioning, those dosages highlighted and listed on the facts panel are for a single serving of Lipo Elite, which Competitive Edge Labs says you can have twice a day. At that amount, the dosages become even more impressive, taking Mitoburn to a gram per day, CaloriBurn to 150mg, and the caffeine an energizing boost at two separate times of the day.
Competitive Edge Labs' Lipo Elite is available for purchase through its online store, and if you get in before the end of its Labor Day Weekend sale, you'll save a good amount of money. Usually, a full-size bottle of 45 servings or 22 and a half maximum servings of Lipo Elite is $54.99, although, during the Labor Day deal, that comes all the way down to $38.49.