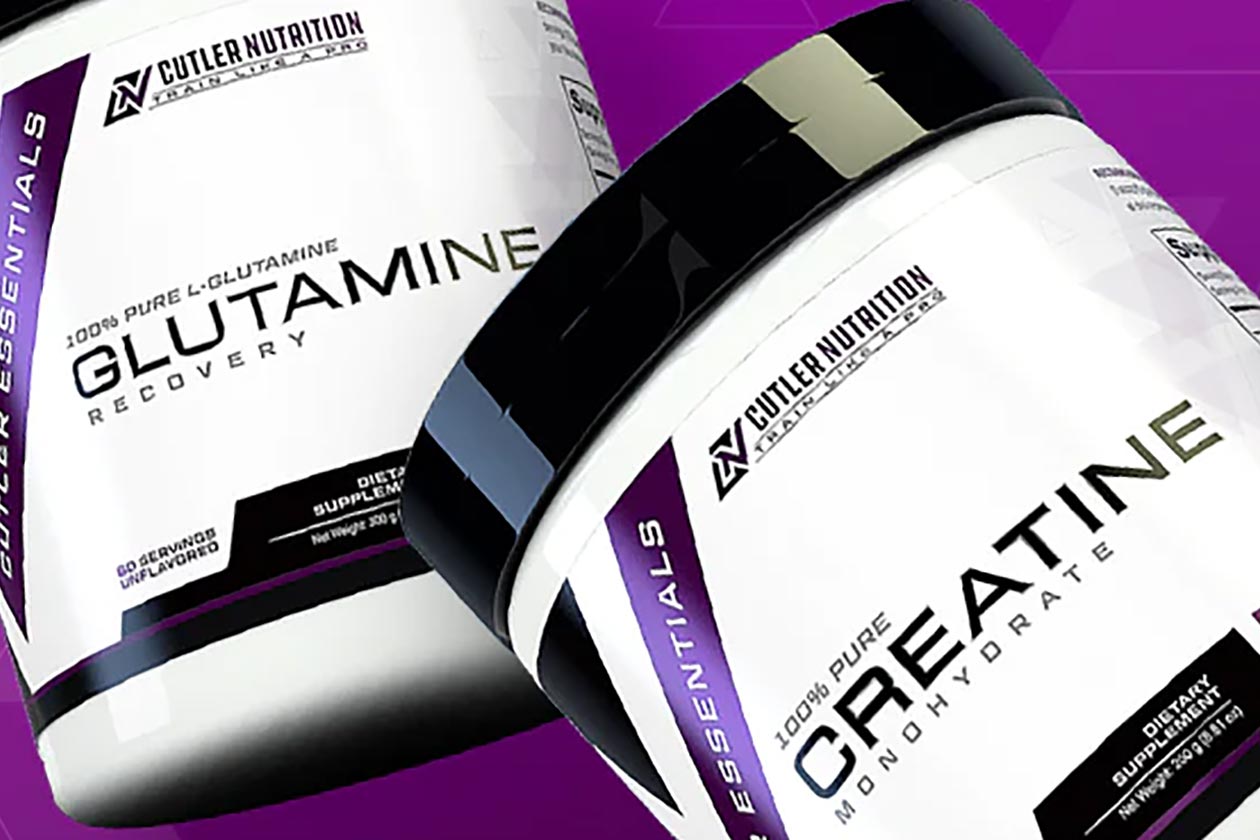 Many sports nutrition companies operate at both ends of the scale; they'll offer advanced, complex formulations such as pre-workouts and muscle builders, as well as simpler, single-ingredient supplements. Up until today, Jay Cutler's brand Cutler Nutrition had not taken that path of more straightforward products, but that has changed with the launch of the Cutler Essentials Series.
Cutler Nutrition has released a family of supplements with only one ingredient named Creatine and Glutamine. They are the first Cutler Essentials Series products, and they are exactly what you'd think they are based on their titles. Creatine is a tub of bulk unflavored creatine monohydrate to support strength and power, and Glutamine is the same, but unflavored l-glutamine.
Cutler Nutrition's first two Cutler Essentials supplements are available at jaycutler.com, with Creatine being the more expensive of the two at $29.99 for a 250g tub, giving you 50 servings at a full 5g each, while Glutamine is $19.99 and it has more per tub at 300g, which is 60 servings at 5g each. There is also a minorly discounted bundle that scores you both with $2.50 off.