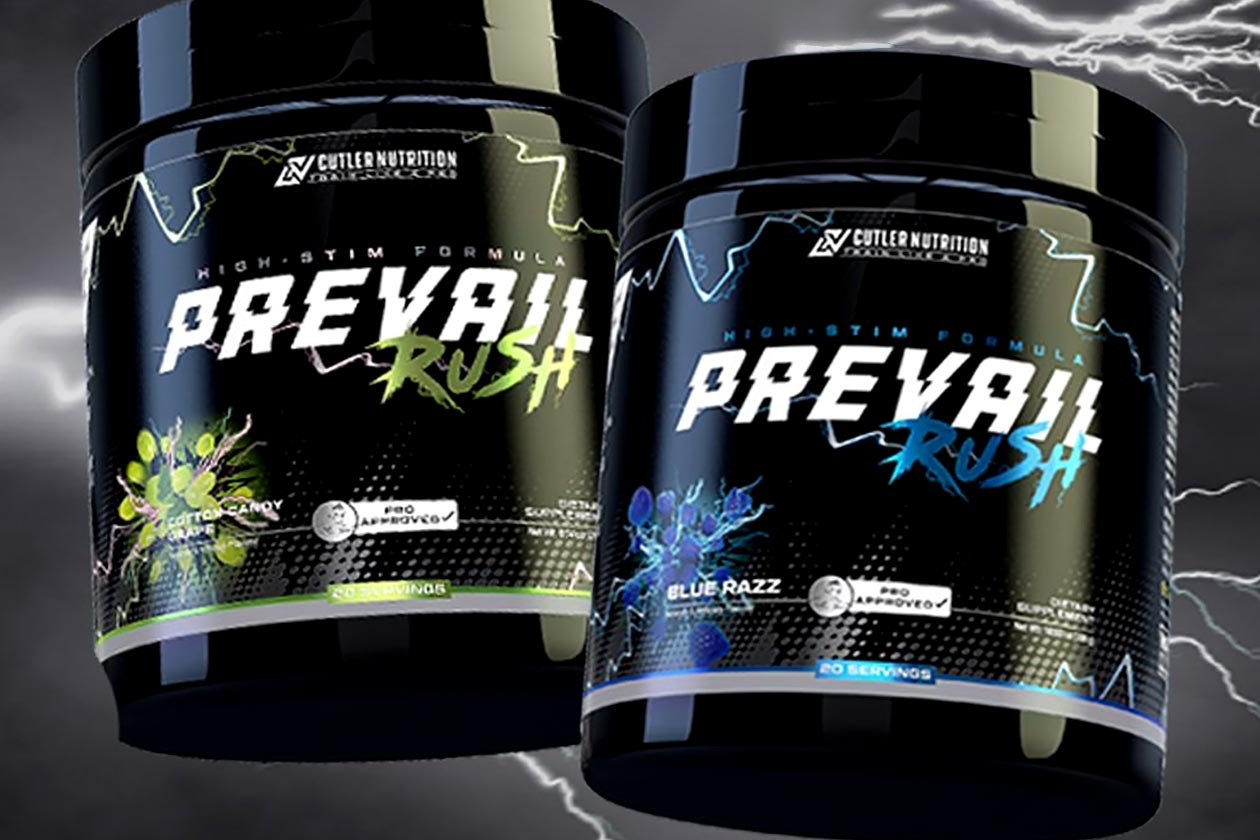 Going back well over a year ago, fans and followers of Jay Cutler's brand Cutler Nutrition may remember seeing a teaser of a high-stimulant pre-workout. At the time, the supplement was only said to be in testing, which could mean it's not far away or very far away; it all depends on how the development process goes. It obviously turned out to be the latter, as this week, 18 months later, we finally have an update on the product.
Jay Cutler and Cutler Nutrition have announced that their long-awaited high-stimulant pre-workout is titled Prevail Rush, and it'll be launching soon. The supplement will be separate from the brand's already available and original stimulant pre-workout Prevail, with the idea being that Prevail Rush is a more extreme experience. We don't know any of the ingredients in it, but again, it'll feature a good amount of intense stimulants.
We'll share more details for Cutler Nutrition's Prevail Rush as soon as we get them, but for now, fans can rest assured the pre-workout looks like it's finally ready for release. Like the regular version of Prevail, the stimulant-packed Prevail Rush will have 20 full servings per tub, and it is due to arrive in two tasty flavors with Cotton Candy Grape and a classic Blue Razz.