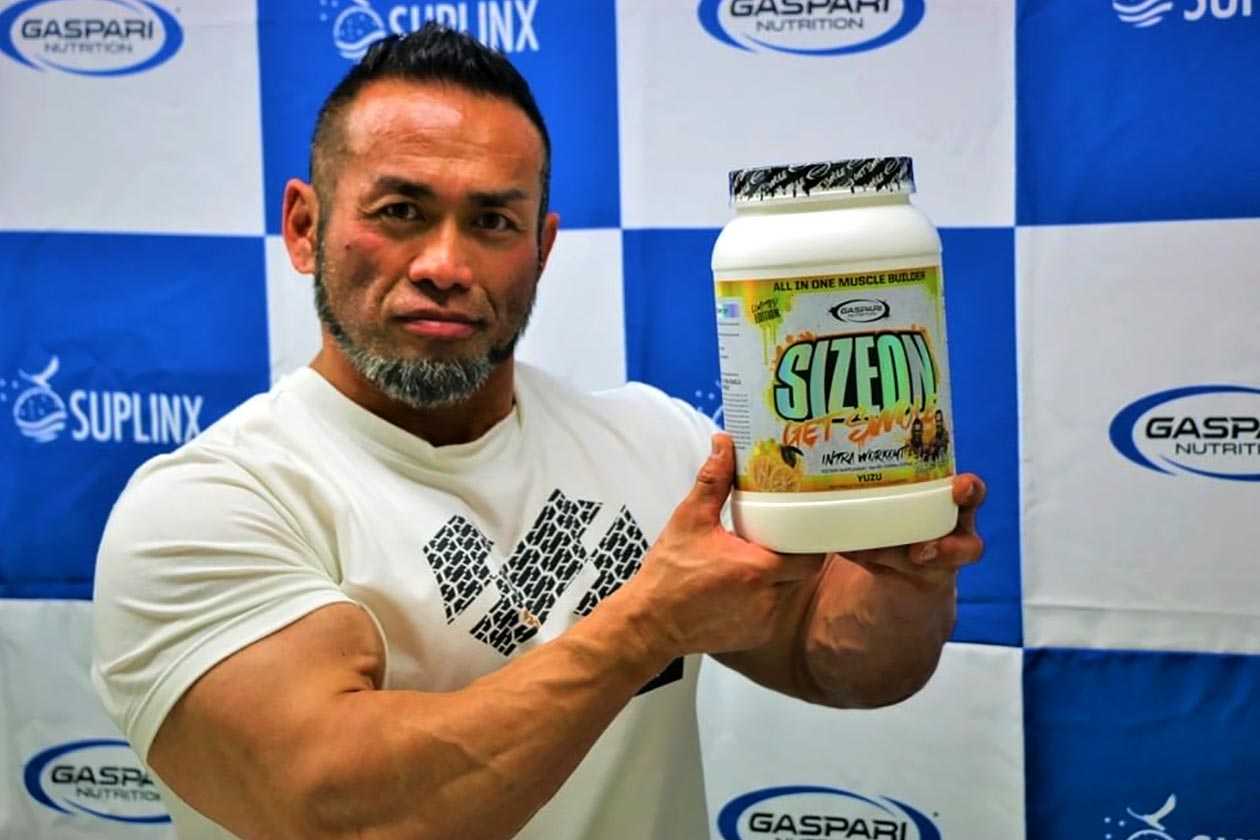 Last year we saw Gaspari Nutrition do something it had yet to do in the several years it's been on the market, and that is put together a collaboration with one of its athletes. In 2021, we got precisely that with a special edition Mango Splash flavor of the packed-out intra-workout SizeOn, created in partnership with Gaspari's longtime ambassador, Hidetada Yamagishi.
Gaspari Nutrition and Hidetada Yamagishi's Mango Splash SizeOn was launched as an exclusive to Hidetada's sports nutrition retailer Suplinx, which services and ships only to Japan. In a couple of days on Monday, Gaspari is rolling out another collaboration, seeing it once again team up with Hidetada, and as far as we know, this product will also be exclusive to the retailer Suplinx.
The latest partnership between Gaspari Nutrition and Hidetada Yamagishi is for the same supplement as Mango Splash in the intra-workout SizeOn, and the flavor is a citrusy Yuzu. The product is due to become available this coming Monday at precisely midday through the Suplinx online store, where a full-size tub of 24 servings of SizeOn typically costs 7,280¥ (51.92 USD).