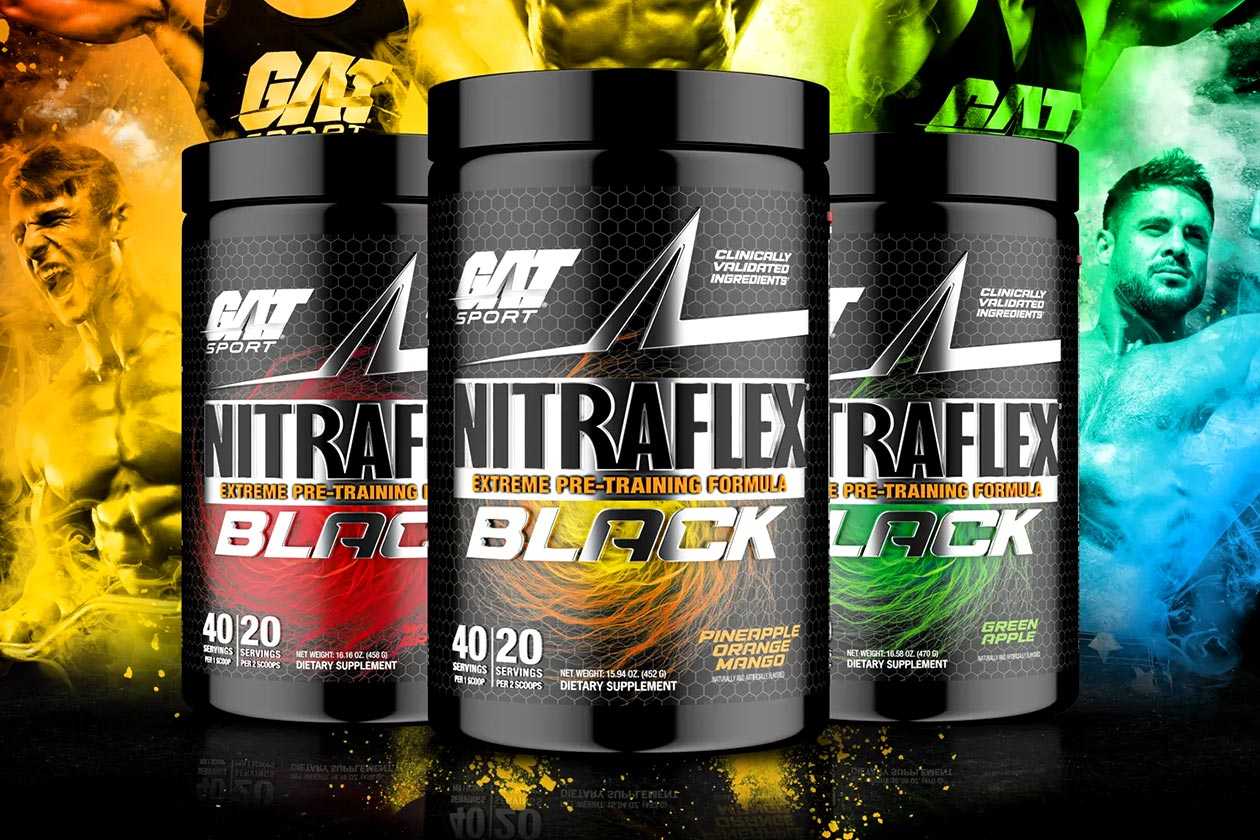 After getting a sneak peek a couple of months ago, GAT Sport's latest competitor for the pre-workout category has arrived with Nitraflex Black. The legacy company gained a lot of attention with the initial news of the supplement as it said Nitraflex Black would be its most explosive pre-workout to date, which is a bold statement coming from a brand that was around in the memorable DMAA era.
GAT Sport's Nitraflex Black is a comprehensive pre-workout, loaded with ingredients to elevate energy, enhance mental focus, improve muscle pumps, and power performance. The unfortunate part is that, like the regular version of Nitraflex, and unlike most of the modern pre-workouts we see here at Stack3d, Nitraflex Black doesn't have a completely transparent label, so it's a little harder to judge.
Mostly non-transparent formula
There are pieces of Nitraflex Black's formula that are transparent, including the reliable ingredients GAT Sport has to enhance muscle pumps. There is a solid 7g of pure citrulline and 3g of premium NO3-T nitrates, although that is technically a blend, as it is a 3g combination of beta-alanine nitrate, betaine nitrate, and arginine nitrate. All but one other main ingredient in the promising Nitraflex Black are in blends, so we only know their combined amounts.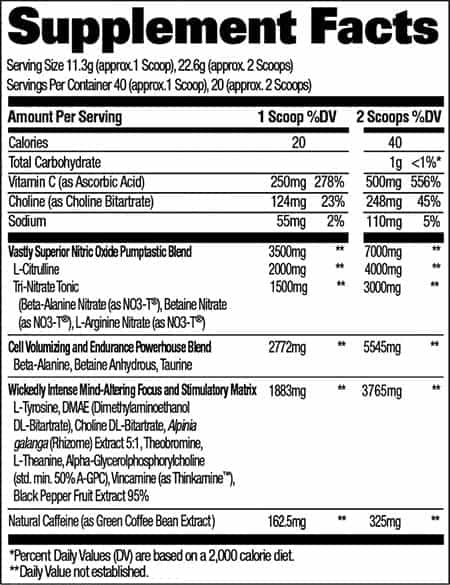 To support performance and endurance in GAT Sport's Nitraflex Black, there is a 5.545g blend of beta-alanine, betaine, and taurine. Then to drive energy and focus, you get a 3.765g complex of tyrosine, DMAE, choline bitartrate, alpinia galanga (not enXtra branded), theobromine, theanine, alpha-GPC, Thinkamine branded vincamine, and the ever-present absorption enhancer black pepper.
The one last ingredient in Nitraflex Black is, of course, the always reliable stimulant caffeine, which is in there as natural caffeine at a strong 325mg. As mentioned, it is a little harder to gauge just how good the GAT Sport pre-workout is with almost everything in blends. The total amount of ingredients in each blend is reasonable and not as low as we've seen; however, with how common full transparency in pre-workouts is these days, we would've liked to see it.
Launch deal
Nitraflex Black is more expensive than GAT Sport's regular Nitraflex, and rightfully so, as even though we don't know the exact dosages of everything, there is a lot more in it. The cost of the premium pre-workout is $54.99 for a tub of 20 maximum servings, although to celebrate its launch, it is discounted to $43.99, and it has four flavors to choose from in Green Apple, Watermelon Dragonfruit, Strawberry Kiwi, and Pineapple Orange Mango.