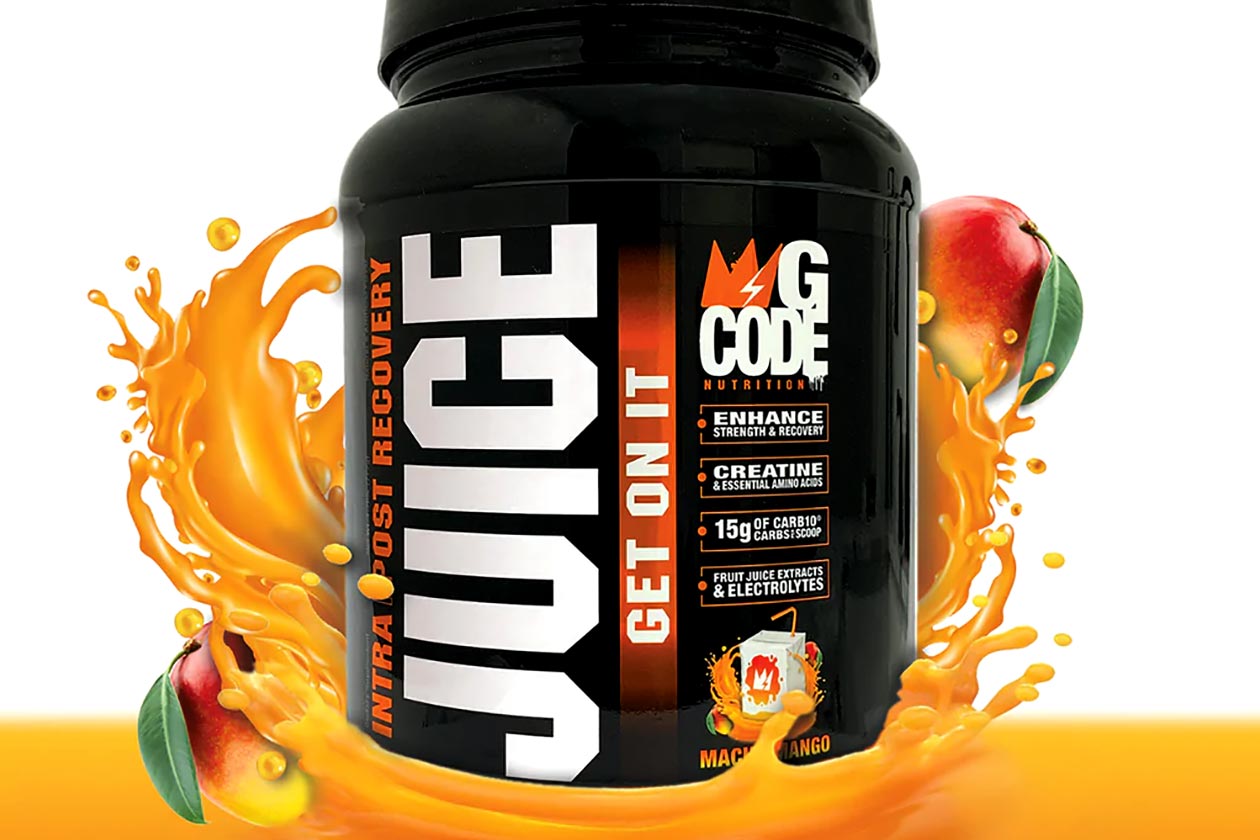 GCode Nutrition has kicked off the week with the launch of its advanced, creatine-based intra-workout Juice, confirming the exact dosages of everything the brand has squeezed into it. The brand revealed all of the supplement's highlights last week with its first look, saying Juice is built for performance, endurance, strength, and recovery, thanks to its inclusion of creatine, premium Carb10, and aminos.
That star ingredient in GCode Nutrition's Juice, the tried and true creatine monohydrate, is in each serving of the intra-workout at 2.5g, which is half the common, full dose of 5g. As for the amino portion of the product, you get a combined 3g of EAAs to support muscle recovery and repair. 2g of that 3g comes from the all-important BCAAs, and the remaining gram is from five of the other six EAAs, phenylalanine being the one missing.
The formula behind Juice continues with GCode Nutrition packing in a good amount of electrolytes to support hydration, including pink Himalayan salt as a primary source and coconut water to further back that side of the supplement. The remaining ingredients are alpha lipoic acid, blueberry extract, and, as mentioned earlier, the premium pea-based carbohydrate Carb10 at a sizeable 15g a serving for fuel.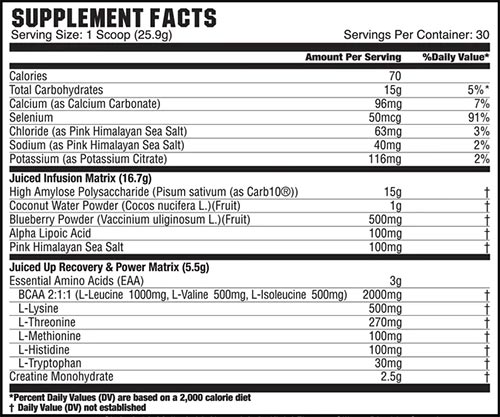 GCode Nutrition's Juice comes with 30 servings a tub, although we would've preferred the 40/20 split, as we can see many people wanting to double scoop this to get that 5g of creatine, a more impressive 6g of EAAs, and 30g of Carb10-powered carbohydrates. Fortunately, the brand has balanced the ingredients so that you can double up without any worry, as nothing gets to an unnecessary amount.
Juice is available starting today from GCode Nutrition's online store, and with the complex and advanced formula, does come a premium price of $49.99 for that tub of 30 servings. The intra-workout supplement comes in only one flavor at the moment with Macho Mango, and it is once again an intra-workout designed to be enjoyed during your workout or post-workout, but it looks like there are more benefits for during.