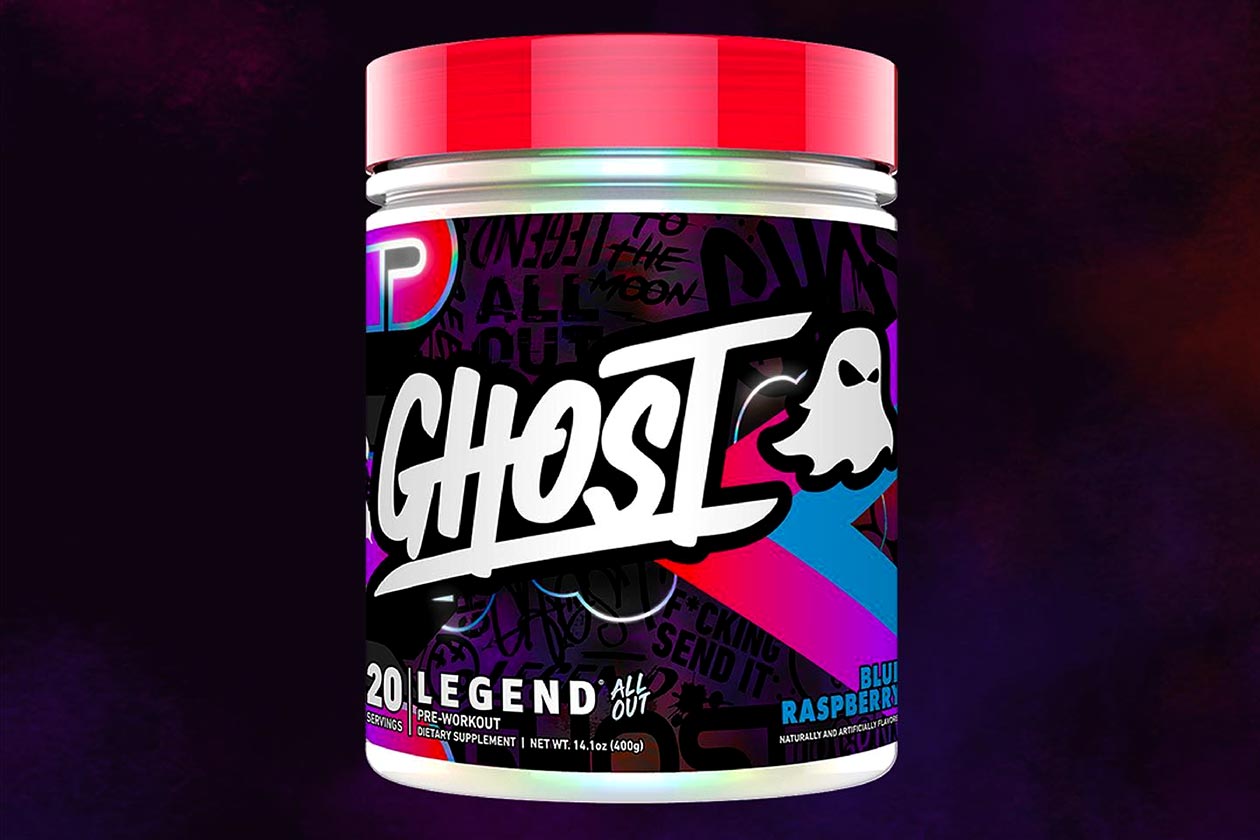 Ghost has officially unveiled the hardcore or more intense version of its stimulant pre-workout Ghost Legend, initially talked about earlier in the year. The brand has introduced Ghost Legend All-Out, an extreme alternative of sorts to the regular Ghost Legend, especially in the energy department, as it comes with a much higher hit of caffeine at 400mg per serving.
Ghost Legend All-Out still aims to support all of the core pre-workout benefits, like Ghost Legend, with ingredients for energy, focus, pumps, and performance. It does appear to have a bit more for the stimulating side than it does pumps and performance; as mentioned, it has a potent 400mg of caffeine, which will certainly be a big leap for fans used to the standard Legend.
Monstars-like formula
If the formula in Ghost Legend All-Out looks familiar, that's because it is almost identical to that of the lifestyle brand's Space Jam collaboration, Monstars Ghost Legend, released last year. The more intense pre-workout has all of the same ingredients and dosages as that special edition product, minus Senactiv, and with a bit more caffeine, as Monstars had 350mg.
Everything else in Ghost Legend All-Out is the same as that Space Jam edition Monstars Ghost Legend, including a solid 600mg of alpha-GPC to support focus and 6g of citrulline from NO3-T citrulline nitrate and pure citrulline for better pumps. While the formula is familiar, it will still have no trouble providing that more hardcore experience for fans of Ghost that regularly use Legend.
It is also worth noting Ghost hasn't just increased the caffeine from 250mg in Ghost Legend to 400mg in Ghost Legend All-Out. The brand has changed the sources the caffeine comes from, as the standard Legend is 250mg of natural caffeine, while All-Out is 300mg of caffeine anhydrous and 100mg from extended-release ZumXR caffeine, so it should be both stronger and last longer.
Launch details
Ghost Legend All-Out is launching in a little more than one week on Wednesday the 5th of October, so Wednesday of next week, at precisely midday Central Time. The pre-workout will actually be available through the brand's primary website at ghostlifestyle.com as well as its Australia and New Zealand online store, both in a Blue Raspberry flavor with 20 full servings a tub.