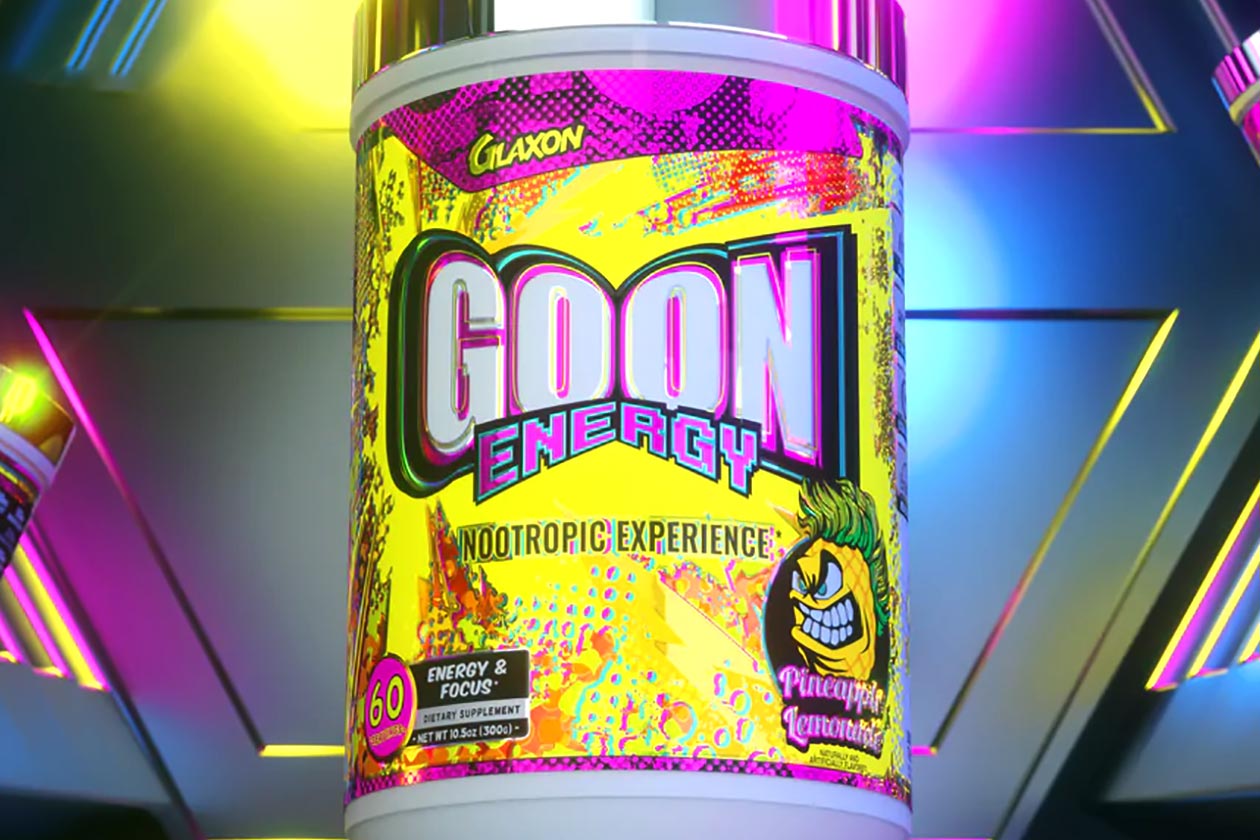 In 2021, on its way to winning our Brand Of The Year title, Glaxon brought its premium approach and advanced formulation ability to the fast-growing gaming category with Goon Mode. The product is built to support the usual gaming supplement benefits of increased energy and enhanced focus, but with another well-thought-out formula from Glaxon featuring tyrosine, VitaCholine, theobromine, and premium Brain Factor-7.
For 2022, Glaxon has brought a bit of a change to Goon Mode, although it is not changing anything about its ingredients and dosages. The award-winning brand has given the product a new name and flavor, and kept everything on the inside the same. Glaxon's gaming supplement Goon Mode is now named Goon Energy, and instead of coming in Team Red and Team Blue flavors, it has the more descriptive Pineapple Lemonade.
You can head to Glaxon's online store at glaxon.com and purchase Goon Energy in that new Pineapple Lemonade flavor, starting today, for the same price as Goon Mode at $49.99 for a tub of 60 regular servings, 30 double, or 20 maximum servings.