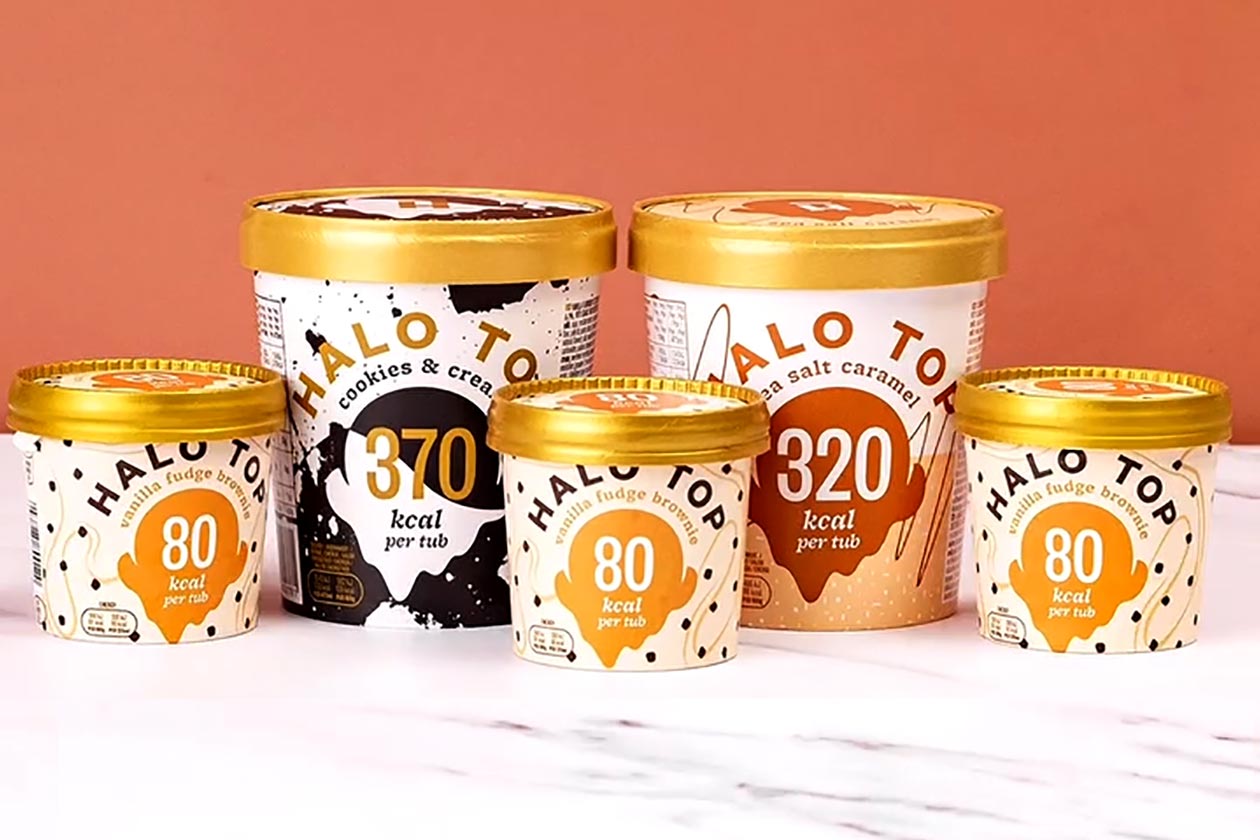 For as long as we can remember, Halo Top's signature light ice cream, with significantly lower sugar and more protein than traditional ice cream, has been available in major locations in single-pint tubs. It matches the volume of the product's sugar-filled competitors, and it keeps the sweet and smooth ice cream at a reasonable price, even if you're just looking to try it for the first time.
Over in the UK, Halo Top has rolled out a smaller size of its flagship light ice cream, and it's exclusive to the supermarket giant Tesco. The tubs appear to have a quarter of the volume at 4oz, or at least somewhere in that area. Even more importantly, the miniature spin-off comes in two flavors you won't find anywhere else for the ice cream, and that goes for any other country too.
The two tastes Halo Top has launched its snack-sized light ice cream in are Triple Chocolate, previously available for the brand's higher calorie Platinum Series ice cream, and Vanilla Fudge Brownie. Halo Top's Triple Chocolate has 90 calories a tub, while Vanilla Fudge Brownie is a little less at 80, which is typical for the functional product if the smaller spin-off is around a quarter of the size.