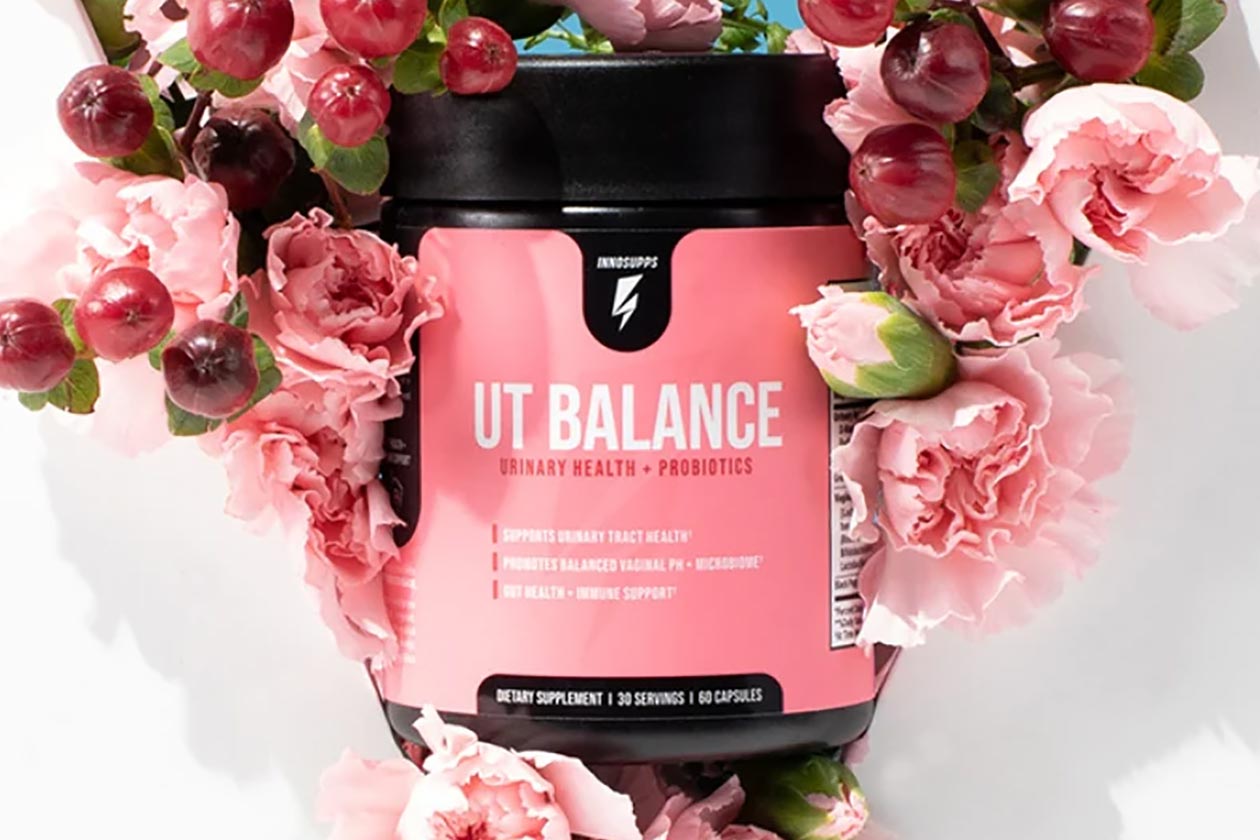 Fresh off of the release of its very unique and advanced hair growth and health supplement Max Mane, Inno Supps is back in the headlines with details of another entirely new product by the name of UT Balance. Similar to Max Mane, UT Balance is a more health and wellness type supplement than traditional sports nutrition, and it is designed specifically for women.
Inno Supps' UT Balance is a urinary and gut health product featuring a variety of ingredients to provide antioxidants, help with urinary tract health, enhance gut health, and support vaginal pH balance. The supplement brings together cranberry fruit powder, turmeric, green tea, all transparent dosed, and a blend of probiotics providing two billion CFUs.
Inno Supps tops off the UT Balance formula with the ever-present absorption enhancer BioPerine black pepper at its common 5mg per serving. UT Balance is designed to be taken daily, similar to other essential products like multivitamins and joint health, with each full-size bottle packing enough capsules to get you through a typical 30-day month.
Fittingly, as UT Balance is a daily supplement, Inno Supps allows you to purchase it individually as well as in a discounted subscription or bulk bundle. A single bottle costs $34.99, but if you subscribe, that drops to $27.99. There is also a three-pack that works out to $32.49 a piece, and you can subscribe to that triple bundle to bring the price down even lower to $25.99.