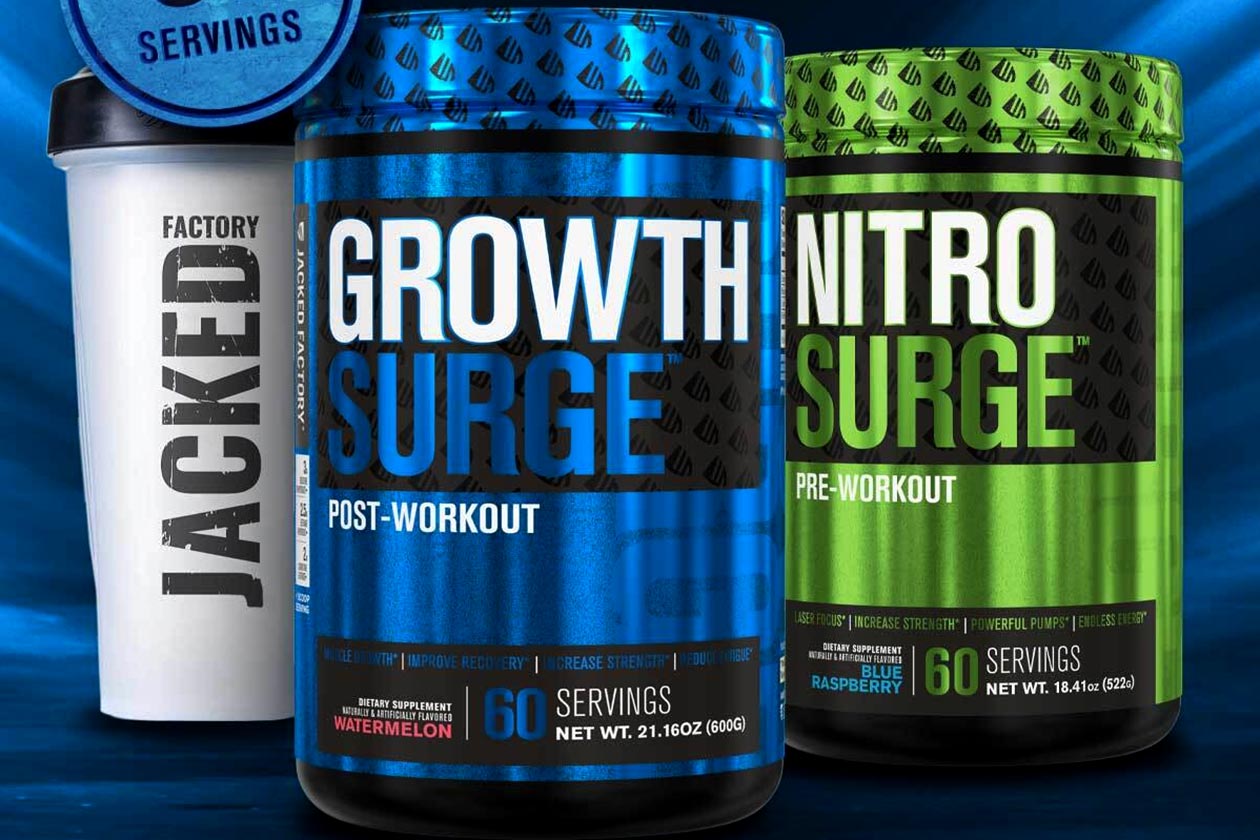 When it comes to sizes, typically, the biggest option a supplement has available works out to be the cheapest, with protein powders being the most common type of product to have those larger, better value offerings. Occasionally you will come across a pre-workout or amino cocktail that has more than the usual 30 servings with something like a 60 or even 90, which, again, works out to be the most cost-effective.
We actually saw this earlier in the year from Jacked Factory with its full-spectrum amino supplement EAA Surge, where it got a tub with twice the servings and a saving of 14%. The brand has released similar for two of its other popular sports nutrition products in the pre-workout Nitro Surge and post-workout Growth Surge. Instead of just 30 serving tubs, Nitro Surge and Growth Surge now also have 60 serving options.
Jacked Factory's double-sized tub of Nitro Surge works out to be 16% more cost-effective compared to the original 30 serving, while the twice as large Growth Surge is 13% cheaper per serving. Both of the supersized alternatives are available directly from the brand's online store, and it is worth noting you get fewer flavors with the better value versions, with only one for Nitro Surge and two for Growth Surge.