It wasn't that long ago that Jeff Long and his brand, Like A Pro Supplements, revealed that a new version of their premier pre-workout Pump & Focus was coming soon with Pump & Focus V3. That product is still not available and coming soon, although to keep the hype and excitement going, the brand has shared what kind of formula we're going to be getting in the sequel pre-workout.
Like A Pro Supplements' Pump & Focus V3 features a lot of the same ingredients as its predecessor, including 6g of citrulline malate for pumps, a solid 3g of betaine, 2g of tyrosine to drive mental focus, and slightly less glycerol with 2g of GlycerSize. Caffeine is, of course, still in the mix at a relatively light 150mg of natural caffeine, which is more than Pump & Focus V2, at an increase of precisely 20%.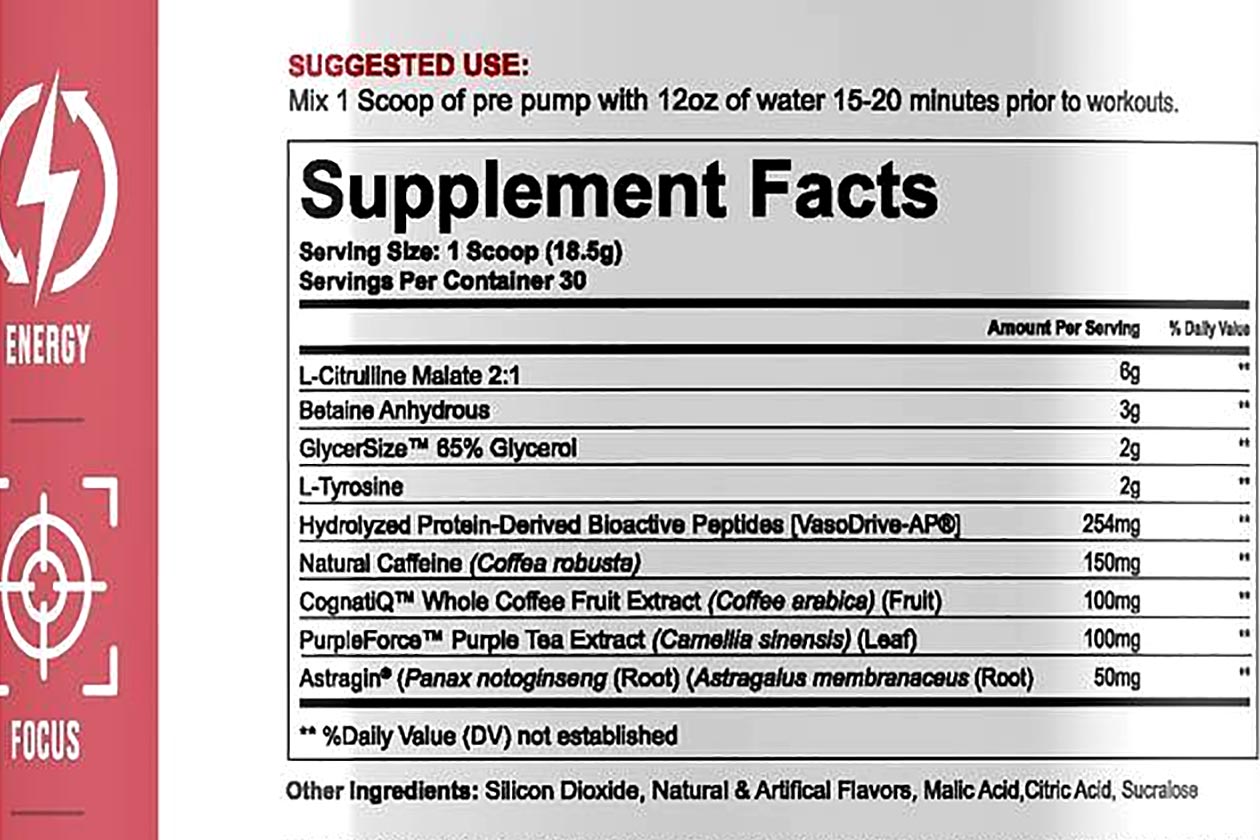 As you can see in the facts panel above, alongside those familiar ingredients from the previous version, Pump & Focus V3 has several new components to support performance, focus, and pumps even further. Like A Pro Supplements has added four premium ingredients with 100mg of CognatiQ, previously named Neurofactor, 254mg of the pump-powering VasoDrive-AP, 10mg of performance-supporting PurpleForce, and AstraGin to improve absorption.
As mentioned, Like A Pro Supplements is planning to launch Pump & Focus V3 shortly through its official online store at likeaprosupplements.com, where presumably it'll be a similar price to its predecessor. The new and improved, well-rounded pre-workout will have the same 30 servings per tub and several flavors to choose from, including Pink Gummy Candy and Cherry Pop Candy.