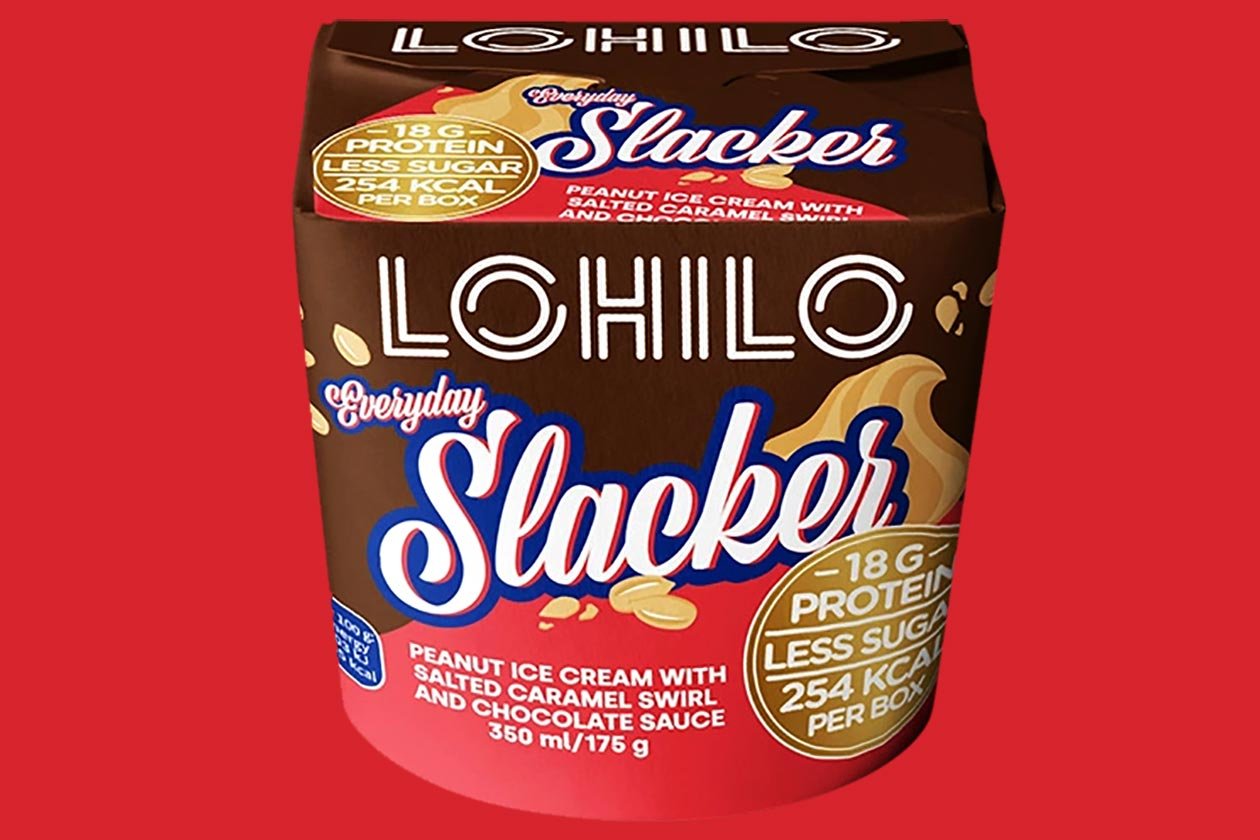 Lohilo's ice cream, or ice cream on a stick, is our current number one ranked protein snack in the world, being an absolutely delicious treat that's high in protein, low in sugar, and extremely reasonable calories for how well it tastes. The functional brand does make your more traditional bulk ice cream in 350ml or 12.3oz boxes that is just as enjoyable, available in some creative and amazing flavors, and, as mentioned, it's high in protein.
Lohilo adds to the menu of its tubs of protein ice cream more than its ice cream on a stick, and that is what we have for you this week, with a flavor named Everyday Slacker featuring a Snickers-like label design. Like the classic Snickers candy bar, Lohilo's Everyday Slacker is peanut-flavored ice cream with streaks and swirls of caramel and chocolate sauce, with 18g of protein a carton, 21g of carbohydrates, 6.7g of fat, and 254 calories.
Lohilo's chocolate, peanut, and caramel combination Everyday Slacker protein ice cream is rolling out to stores in the handful of countries that carry the brand's frozen functional foods, including the likes of Sweden and Finland.