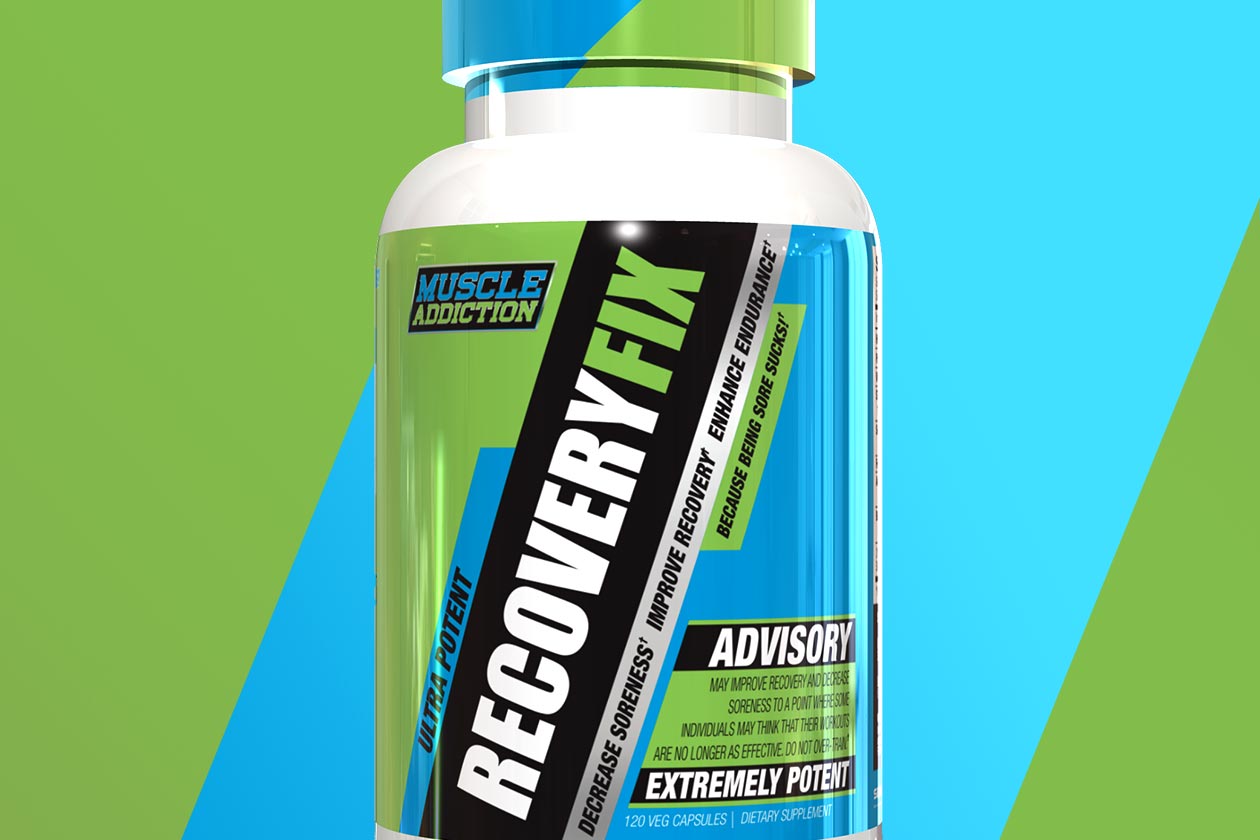 Bodybuilding brand Muscle Addiction has a new supplement joining its lineup this month, introducing Recovery Fix, although it is built to support a little more than the benefit in its name. The growing sports nutrition company has designed Recovery Fix to drive many different effects, although muscle recovery is the primary one with ingredients in there to improve recovery times and reduce muscle soreness.
Other benefits Muscle Addiction has built Recovery Fix to support, include improved performance and endurance, and reduced muscle tissue inflammation. That, combined with the recovery side of the product, really makes Recovery Fix a rather unique, one-of-a-kind supplement. We'd classify it as a bit of a muscle builder due to that comprehensive list of effects, which do all point towards helping build muscle.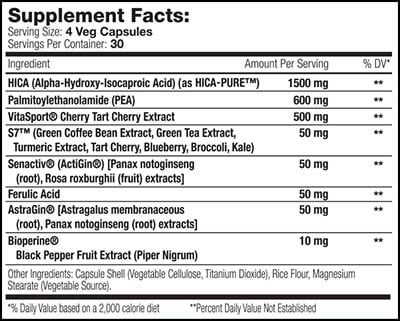 You can see the facts panel for Muscle Addiction's Recovery Fix in the image above, and it certainly has all of the premium ingredients required to support its promising list of benefits. To back up the performance portion of the product, there is a full 50mg of premium Senactiv, to help with inflammation, there is 600mg of palmitoylethanolamide, and for soreness and recovery, half a gram of VitaCherry tart cherry.
Once again, Recovery Fix is quite an interesting supplement from Muscle Addiction, and while it does call itself a recovery product, it is truly more than that and really expands the brand's range. You can grab Recovery Fix from Muscle Addiction's website, where a bottle of 30 servings typically costs $49.99, although currently, its Labor Day sale is still running where you get 30% off using the coupon "LABORDAY30".