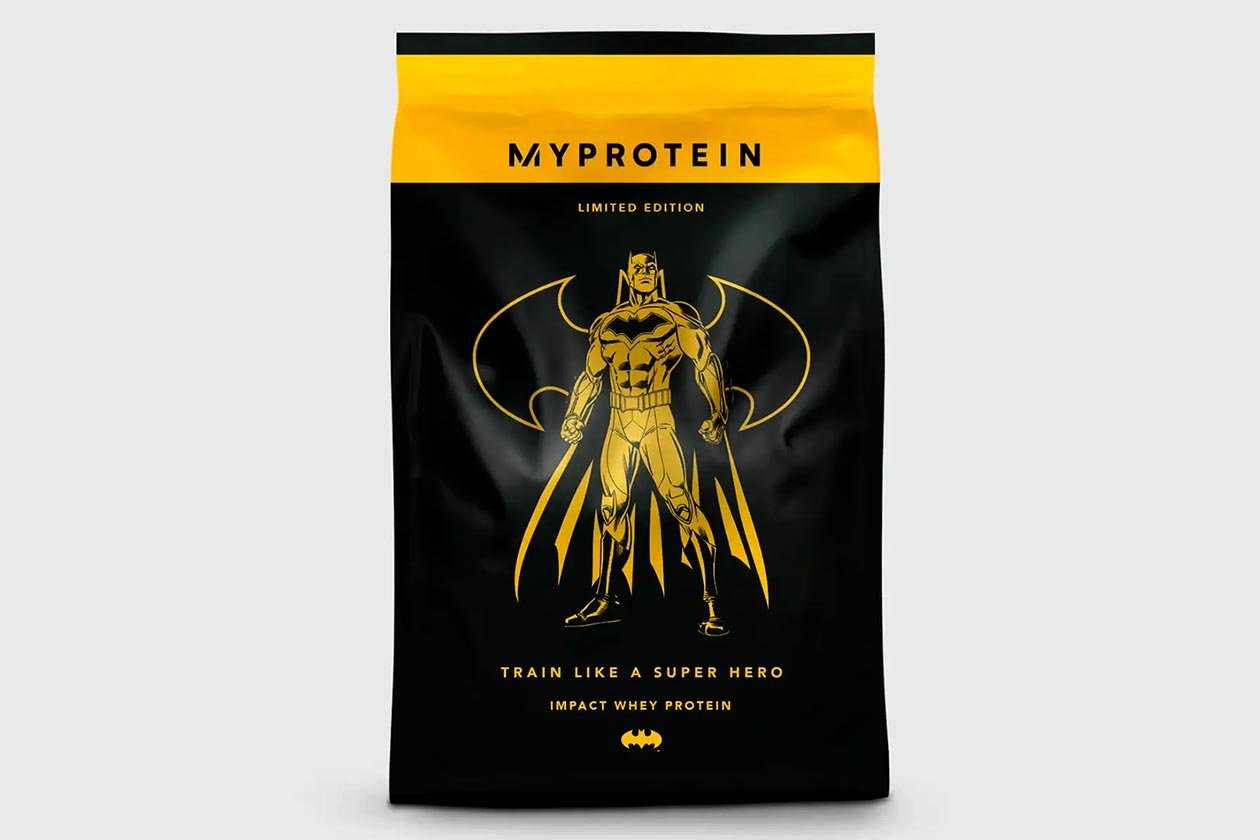 Myprotein has partnered with Warner Bros and DC Comics a few times before, with collaborations like a Superman-themed flavor of Clear Whey Protein and a protein powder based around the Wonder Woman sequel Wonder Woman 1984. The international brand is doing that once again, teaming up with Warner Bros and DC Comics, although this time, for a complete series of products launched through its Japanese store.
Over at myprotein.jp, with no sign of any of the items at myprotein.com, Myprotein has released a collection of four sports nutrition products and a metal shaker bottle, all themed around Batman. They feature a similar label design which you can see for yourself in the image above, with an eye-catching illustration of Batman himself covering the front.
The four products making up Myprotein and Warner Bros' Batman series are a Chocolate & Coffee Impact Whey Protein, a Dark Chocolate & Coffee Layered Protein Bar, and a Berry Mix flavor of Clear Whey Isolate and Impact EAA. As you can see, the collection is made up of new flavor experiences of already available Myprotein releases, and like most collaborations, everything in the line is only around for a limited time.
Once again, you can get a better look at Myprotein's special edition Batman collection of supplements at myprotein.jp, and you can also purchase any of the items through there. Interestingly the prices of the products are not the same as regular versions; they're actually cheaper. For example, the Chocolate & Coffee Batman Impact Whey Protein is ¥4,590 for 1kg, whereas 1kg of the Chocolate Smooth flavor is ¥6,390.