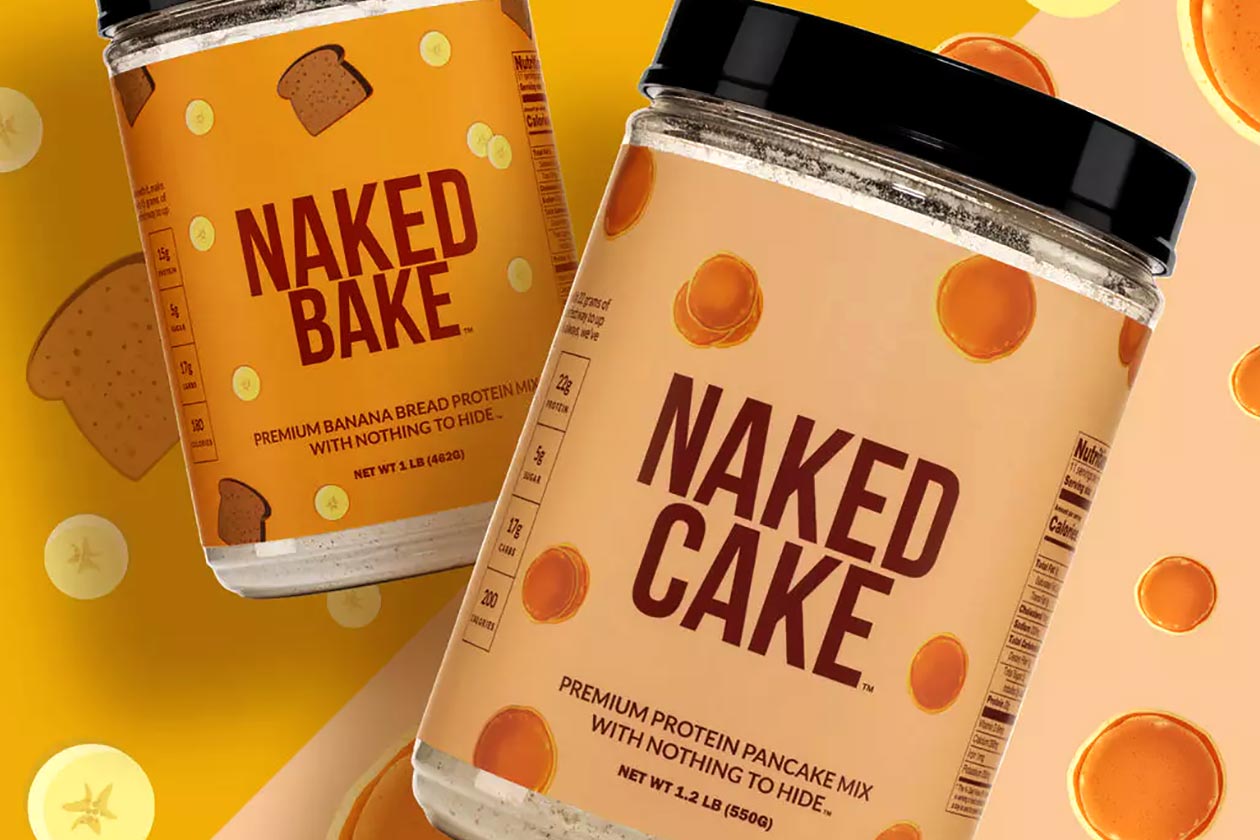 Naked Nutrition has rolled out a pair of functional baking powder supplements similarly named Naked Bake and Naked Cake. While the products do fall under the same category, they are distinctly separate, with the foods they make being relatively different. They also have their own individual tastes, with Naked Bake labeled as a Banana Bread Mix and Naked Cake a Pancake Mix.
Naked Nutrition describes Naked Bake as a multi-use protein powder that you can use to make shakes, smoothies, cakes, muffins, pancakes, and, of course, high-protein banana bread. As mentioned, it is indeed the more Swiss army knife supplement of Naked Bake and Naked Cake, with the macros from a full 42g serving being 15g of protein, 17g of carbohydrates, 5g of that sugar, 6g of fat, and 180 calories.
As for Naked Cake, that is a more specialized functional product, with Naked Nutrition directing users to specifically make protein-packed pancakes with it. The process to turn the supplement into pancakes is very easy, where you simply mix it with water, then pour it into a pan like traditional batter. The macros on Naked Cake are slightly leaner than Naked Bake at 22g of protein, 17g of carbohydrates, 5g of that sugar, 5g of fat, and 200 calories.
Despite their differences, Naked Nutrition sells Naked Bake and Naked Cake for the exact same price of $14.99 a tub at nakednutrition.com. Those tubs have the same amount of servings at a total of 11, even though Naked Bake's serving is 8g lighter than Naked Cake's. The brand is also promoting the coupon "BAKENCAKE" for 20% off until next Tuesday, although we couldn't get it to work.